Uniform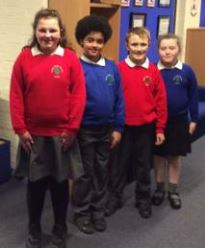 Dame Ellen Pinsent School have signed up to a new uniform provider - MyClothing.
Please click the link below to access their website to order school uniform and other accessories.
Please note that parents / carers will order direct from the website and orders will be delivered to your home.
We have tried to source a reputable, reasonably priced provider of uniform and I hope that you will all find their website quick and easy to use.
Please contact the school office if you experience any difficulties. Many thanks.
Children can also wear plain red or royal blue sweatshirts / cardigans which can be purchased direct from your local supermarket or other retailer.