Star of the Week
Each Monday a child from each class is chosen as 'Star of the Week'. Their achievements are celebrated in a special assembly with a certificate and a letter sent home.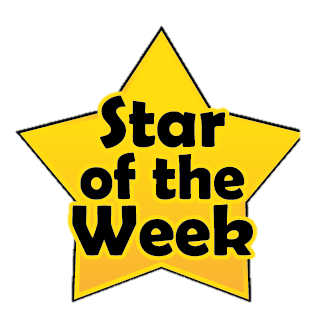 Star of the Week - w/c 21st Nov 2022
Well done to all of the Stars of the Week… We enjoyed a lovely assembly sharing all of their hard work and achievements ⭐️

Ladybirds- Ilyes
Robins- Moiz
Wildcats- Harlii
Bunnies-Khalis
Otters- Mohamed
Bumblebees- Wilfred
Chipmunks- Salma
Crickets- Oliver
Deers- Jessica
Badgers- Liyana
Woodpeckers- Jacob J
Squirrels- Izaak
Grasshoppers-Taya

Also to our children who were awarded kindness leaves:
Riley H (Robins) and Zack (Wildcats).

Finally, congratulations to Devon (Badgers) who has won our local MPs Christmas Card Competition - Devon's design has been selected as the best entry from Dame Ellen. Well done Devon.

Well done to Charlotte from Squirrels who won our Barry Stokes Award for her effort and determination.
Well done to all our children for working hard and following our school values.
Congratulations and well done everyone!