Science
Science at Dame Ellen has a very practical focus. Children are presented with a wide range of practical experiences that allow them to form an understanding of the world around them through interaction.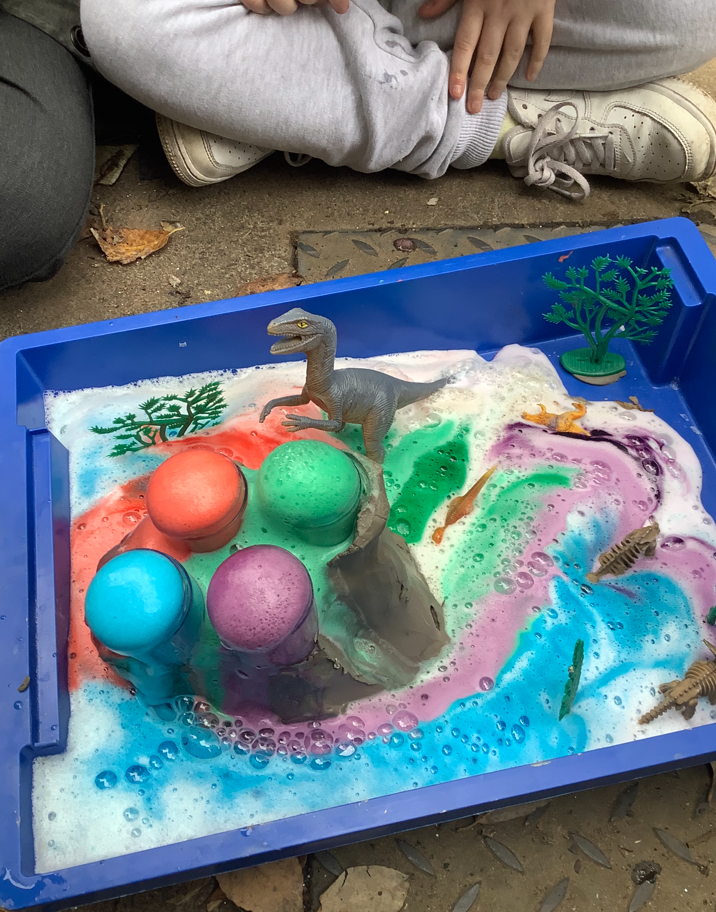 The children are encouraged to get hands on with experiments, experiences and observations. This encourages the children to become excited by Science and curious about finding things out. They learn to answer questions, for example, on how things are similar or different, how they change and what they can see happening.
Science is delivered in a cross-curricular way which allows the children's learning to link in with current Topics or areas of study.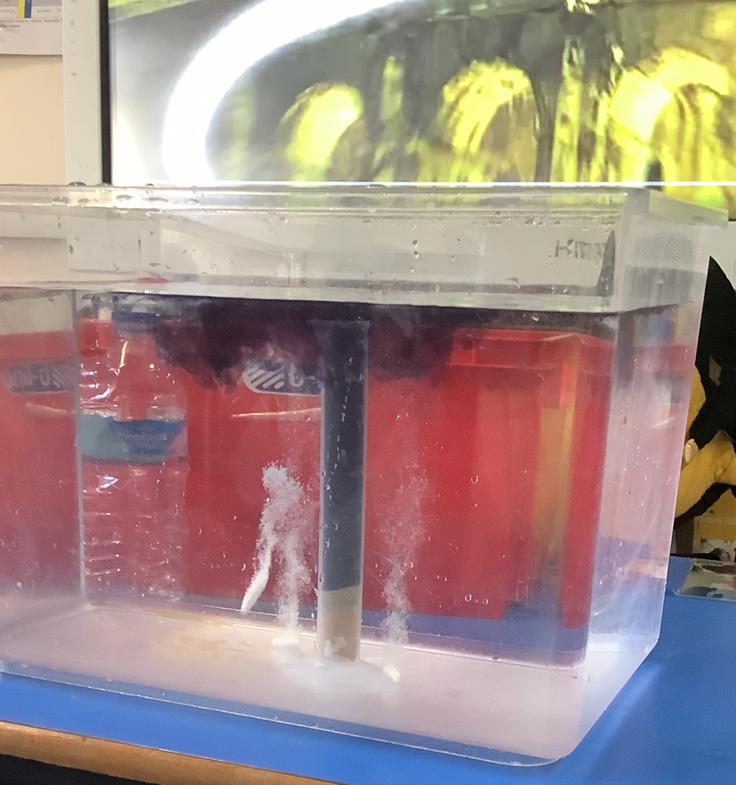 Science Curriculum
Our science learning is often linked to children's class topics. In our Seedlings and Orchard pathway children follow the Knowledge and Understanding of the World strand of the Early Years Foundation Stage. The Woodlands pathway follows the National Curriculum Topics. Staff modify this so that all pupils are set relevant and challenging work. Scientific enquiry underpins every science unit and there is a heavy emphasis on meaningful practical activities. You will find our science overview below, as well as the intention, implementation and impact of science in each of our 4 curriculum pathways.
The children are not only learning about the topics in science but also how to become independent scientists. The children are introduced to the different skills needed.
Science enables children to become independent learners! If we give children the tools to explore, they can make their own investigations.
Please also see STEM for more information about our exciting curriculum and click on the link on the left-hand side to look at our science lessons in action.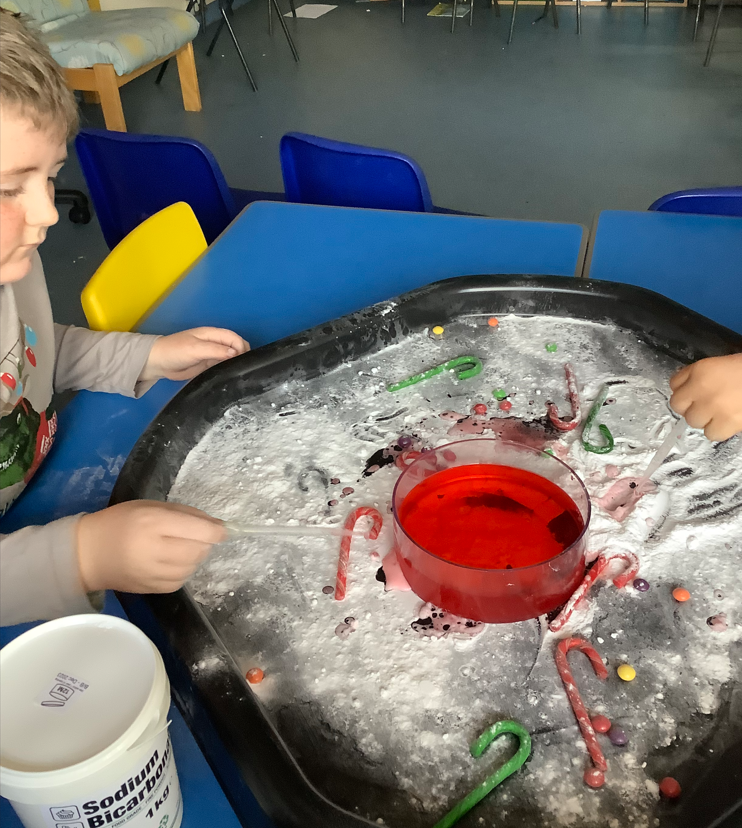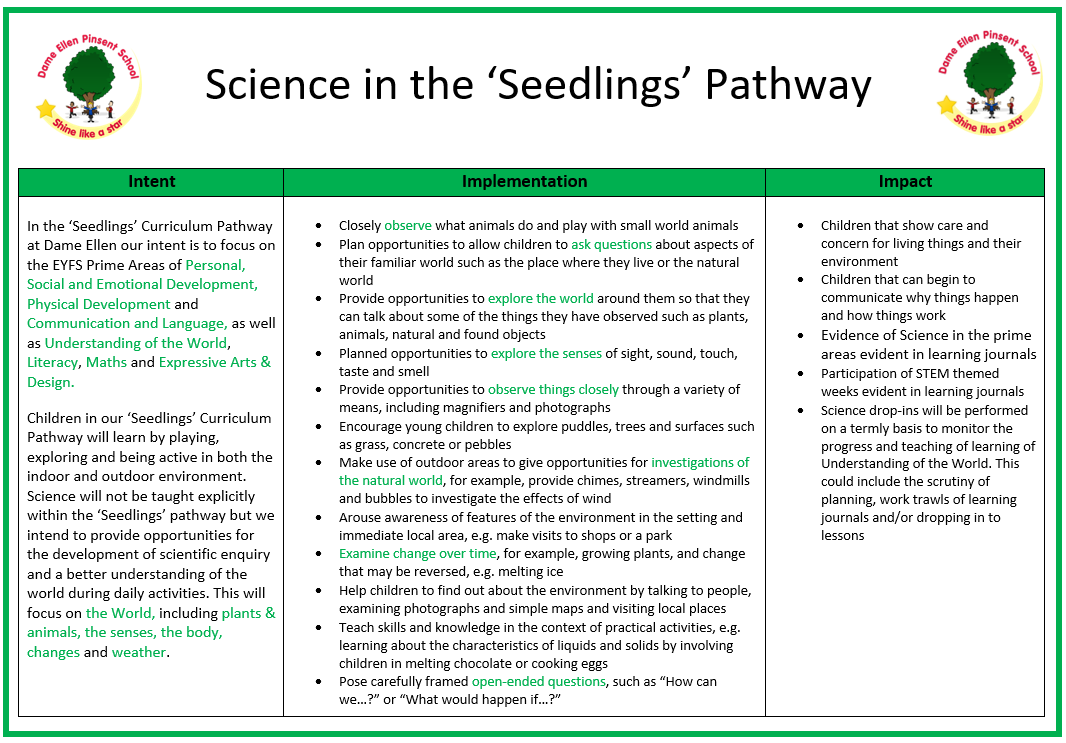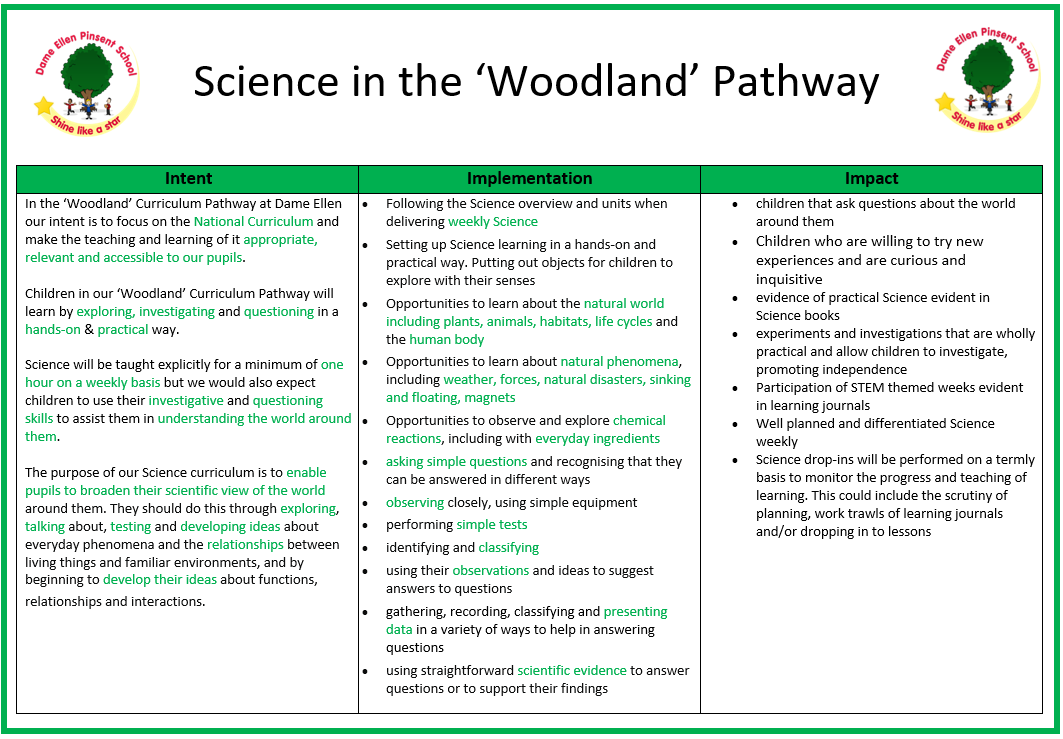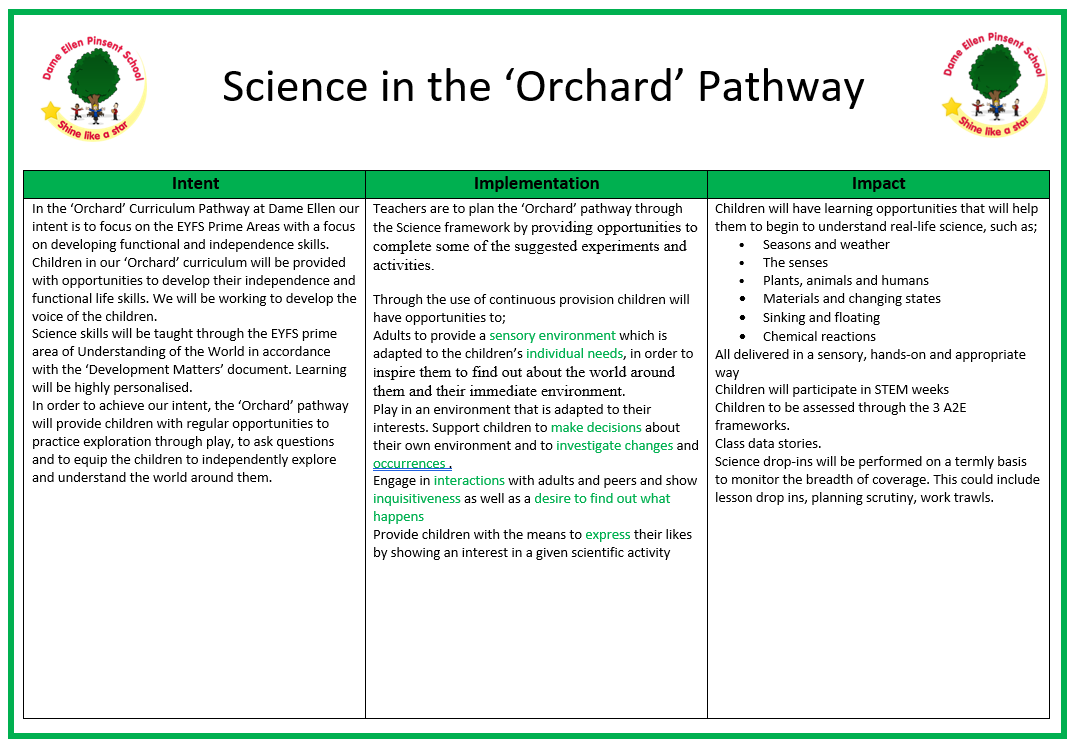 Science Overview