Robins
Welcome to Robin's Class.
We are a class of 13 children, and we follow the Woodland's pathway.
Miss Bradley is our class teacher and our wonderful teaching assistants are Sue, Sandra and Madelina. Amma is our teacher on a Monday and Tuesday morning.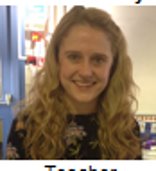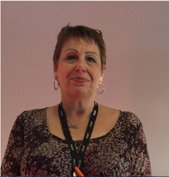 Autumn 1
This half-term we will spend the first 2 weeks getting to know each other and our new environment and making new friends and relationships.

Our story book focus will be......... Katie and the Starry Night! We are so excited to get hooked into this story book.

For the remainder of the half-term our topic is 'Painters'. All of our lessons, where possible, will be linked to the topic, and we will be practising different art and painting techniques. At the end of the topic each child will produce a canvas and this will be displayed in our school art gallery
Homework will be sent home every week, 1 week will be English and the following week will be Maths. You will also find the 'Painters' homework grid on the tab on the left-hand side of this page. Please try to complete as many of the activities as you can during this half-term, we would love to see your work!
There is also a copy of our class timetable for this half-term if you click on the 'timetable' tab on the left.
We will share what we have been up to on our class dojo page each day so please join us there.
Our focus for the topic will be looking at Van Gogh's paintings. We will also explore other paintings and famous artists.