Class topics
In Lambs class we follow the children's interests. In Early years these change daily!
Autumn term - Proud to be me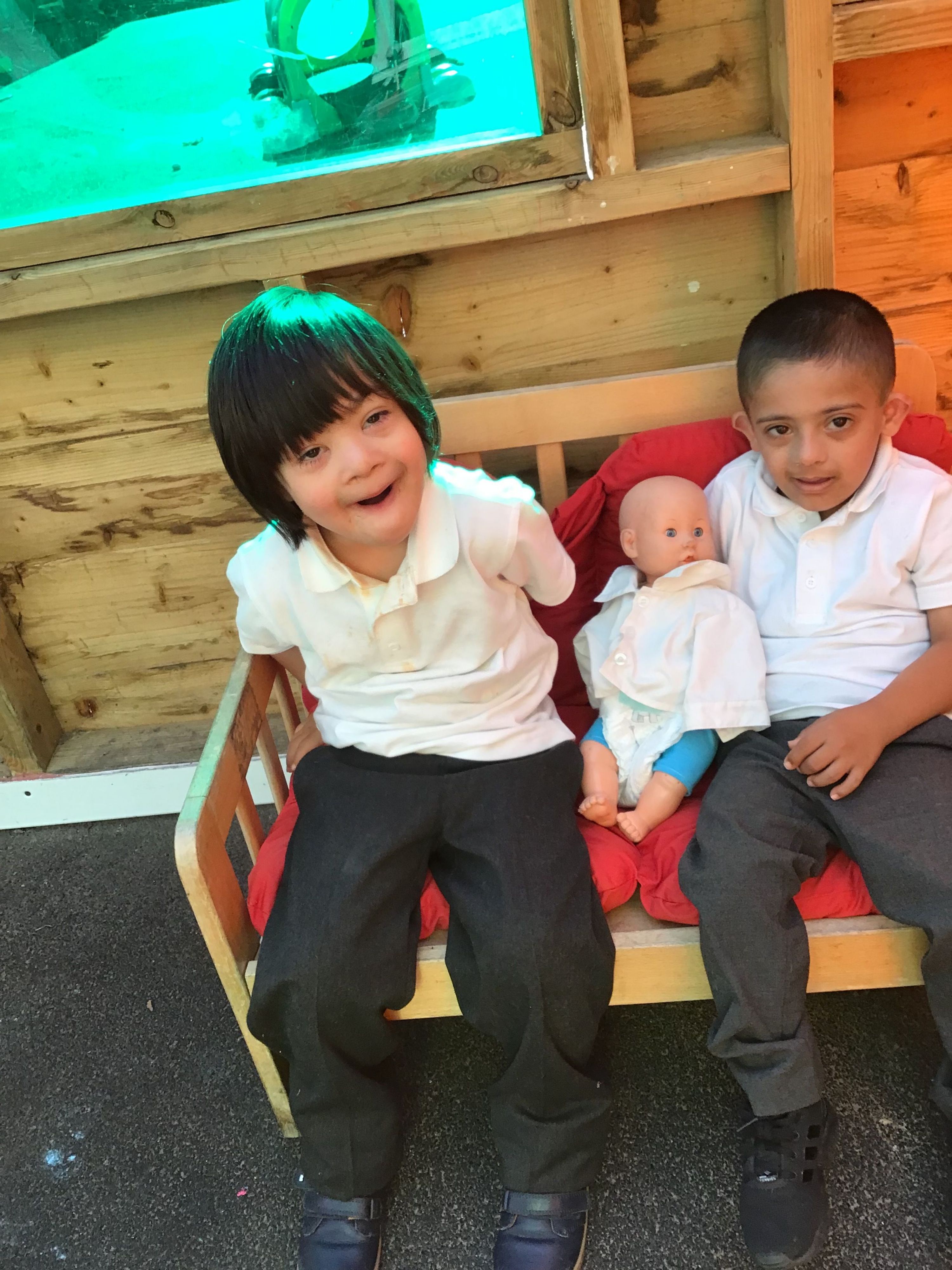 We are learning about ourselves and our families.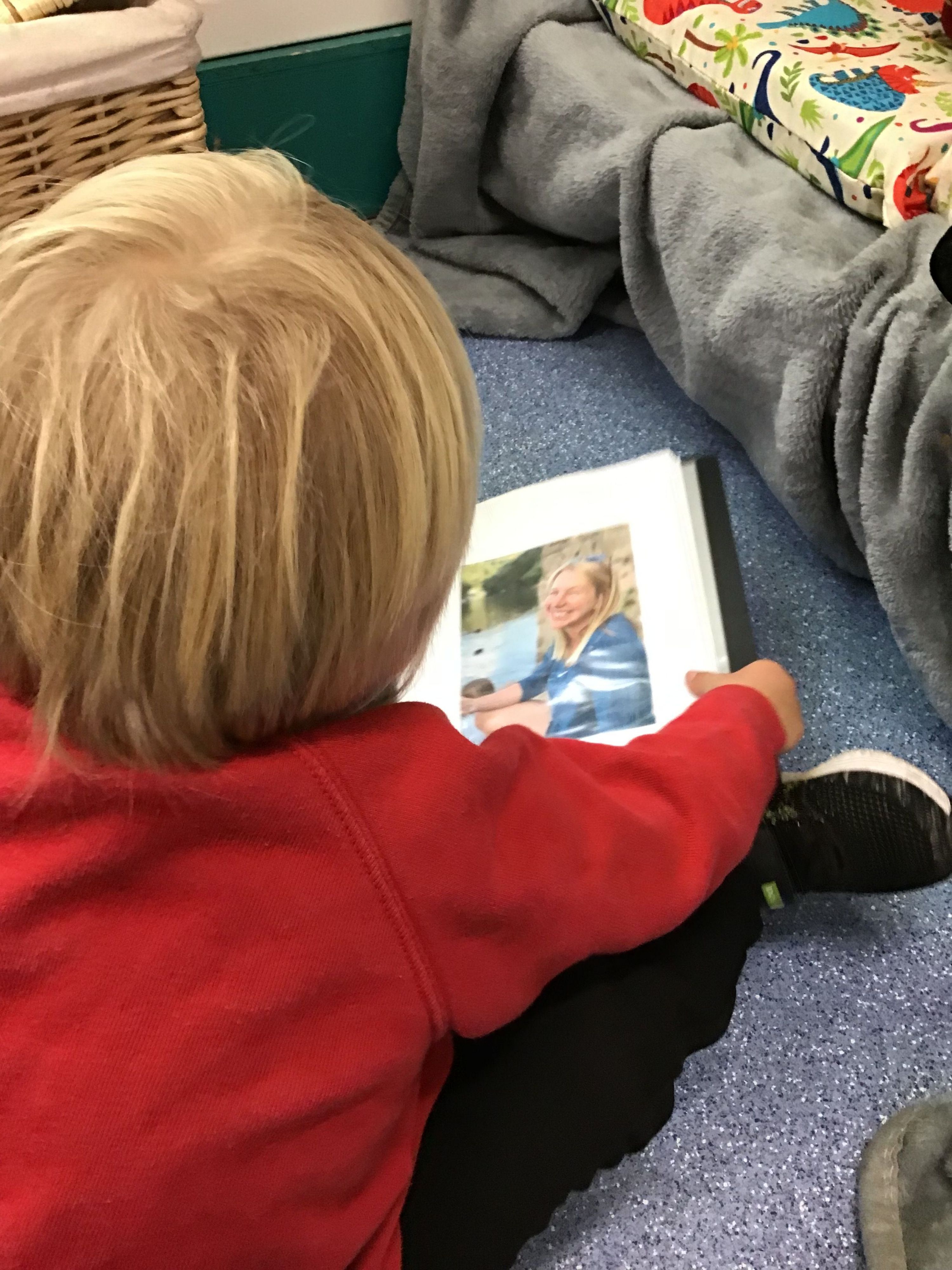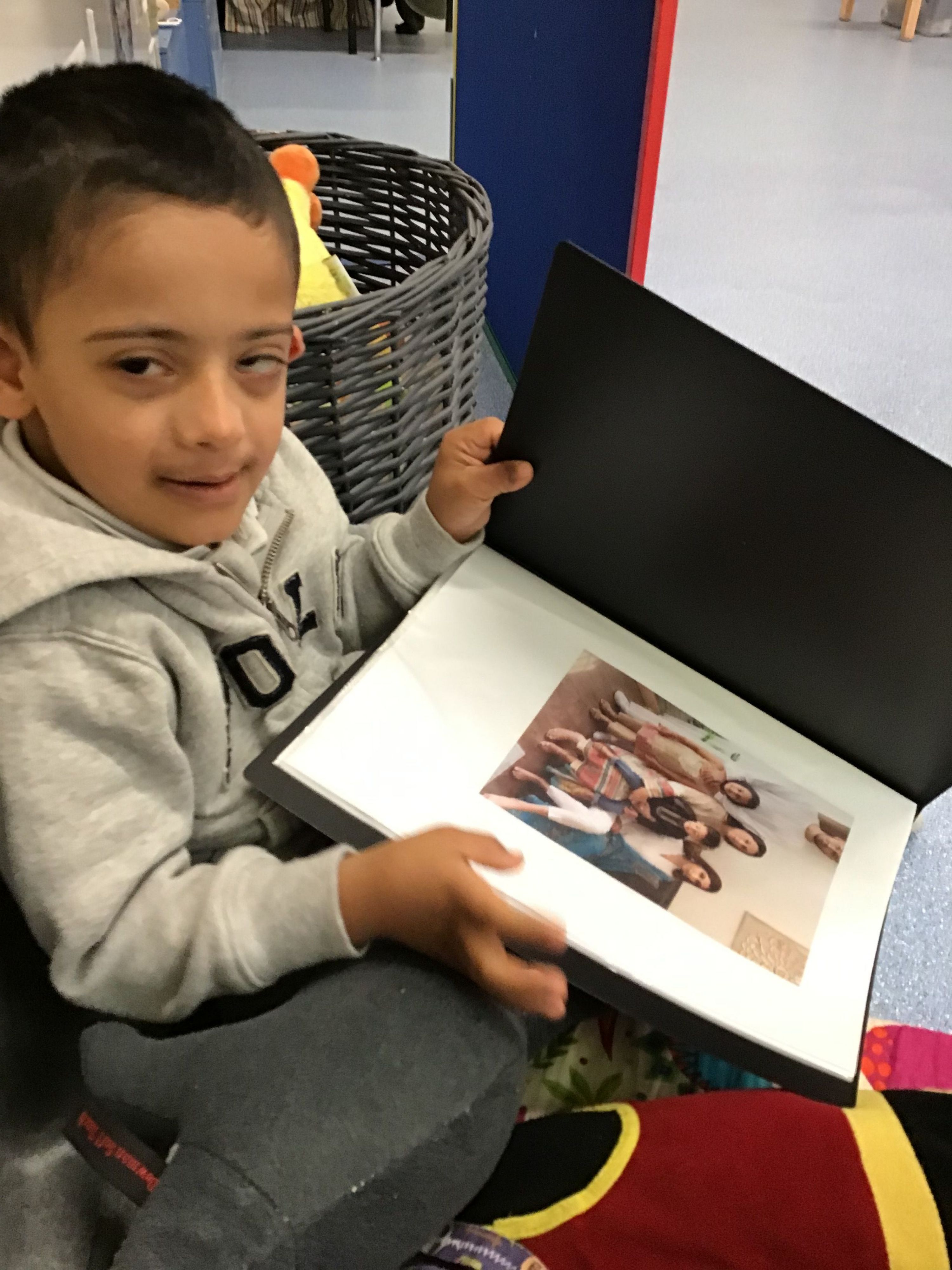 Each half-term we have a focus text. We read the same story daily, we make story maps together and become familiar with repeated refrains and story structure through repetition. So far we have learned 'Dear Zoo', 'The Train Ride', 'Owl Babies' and 'Brown Bear, Brown Bear, what do you see?'. This term we will learn 'We're going on a Bear Hunt', it is already one of our favourites.
Story based Role play is great fun when you're an expert!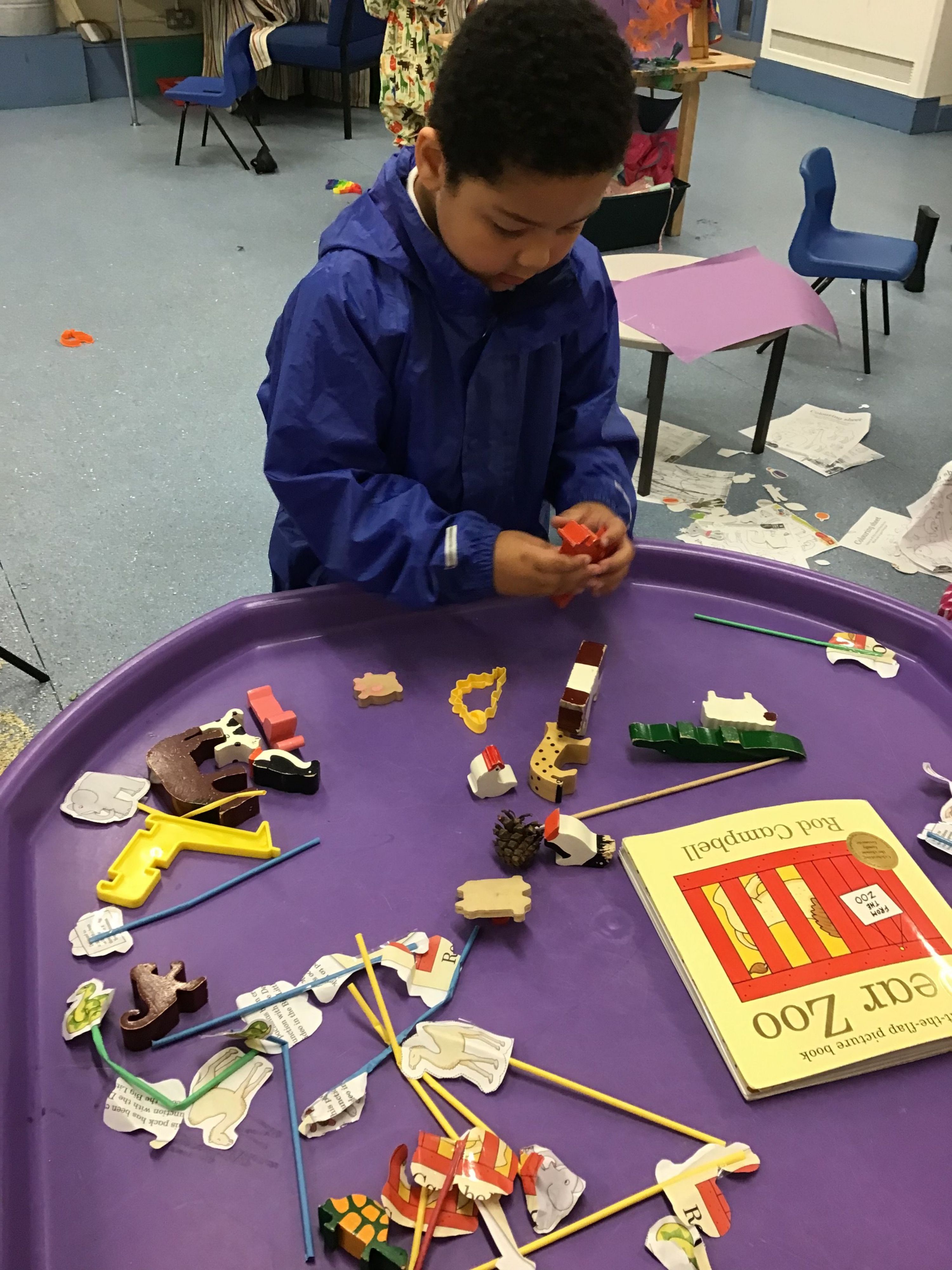 Spring Term
This term we will focus on improving our self-help skills
We are working hard to be independent, make our own choices and build relationships with each other.
Independent at breakfast time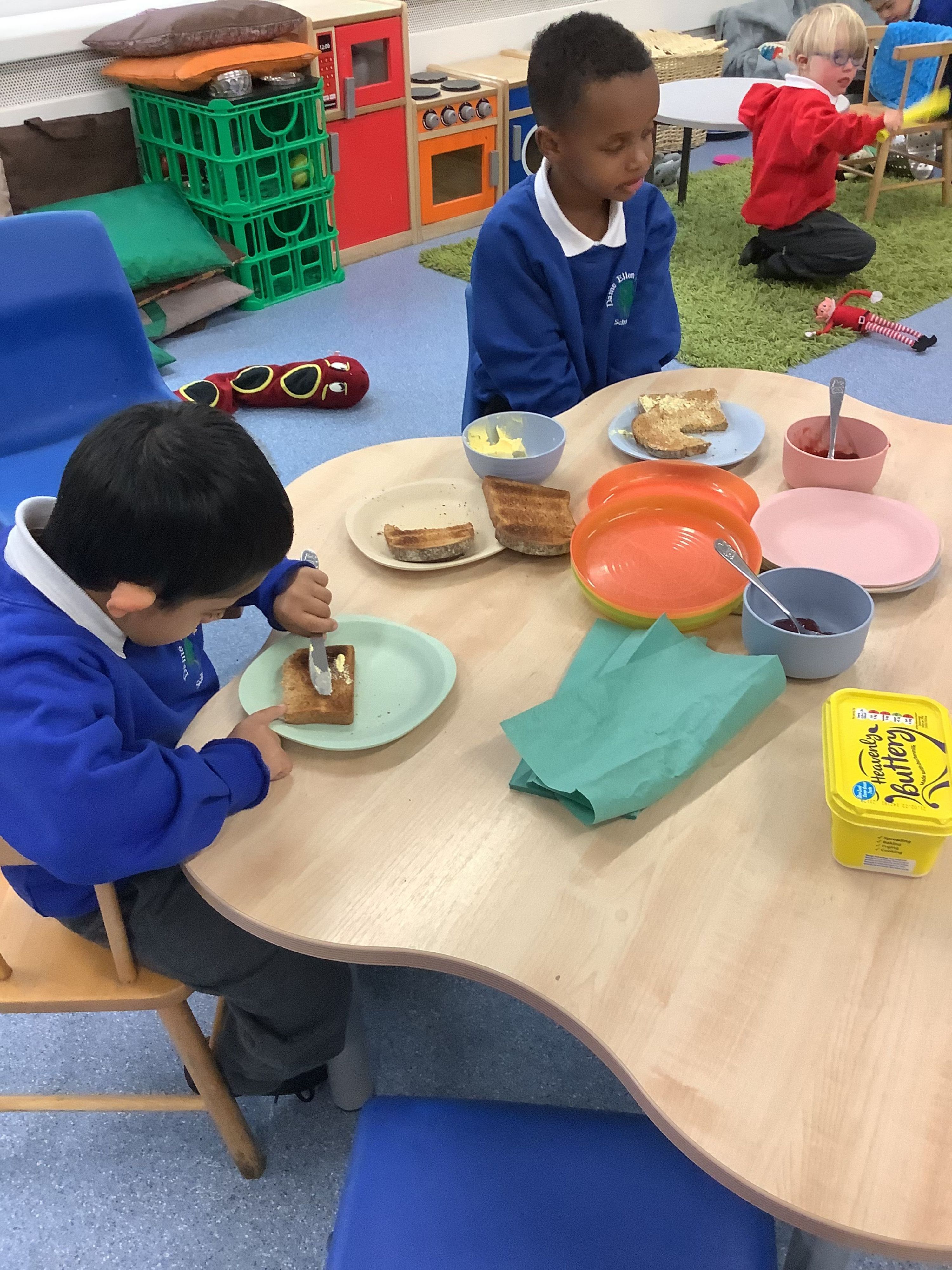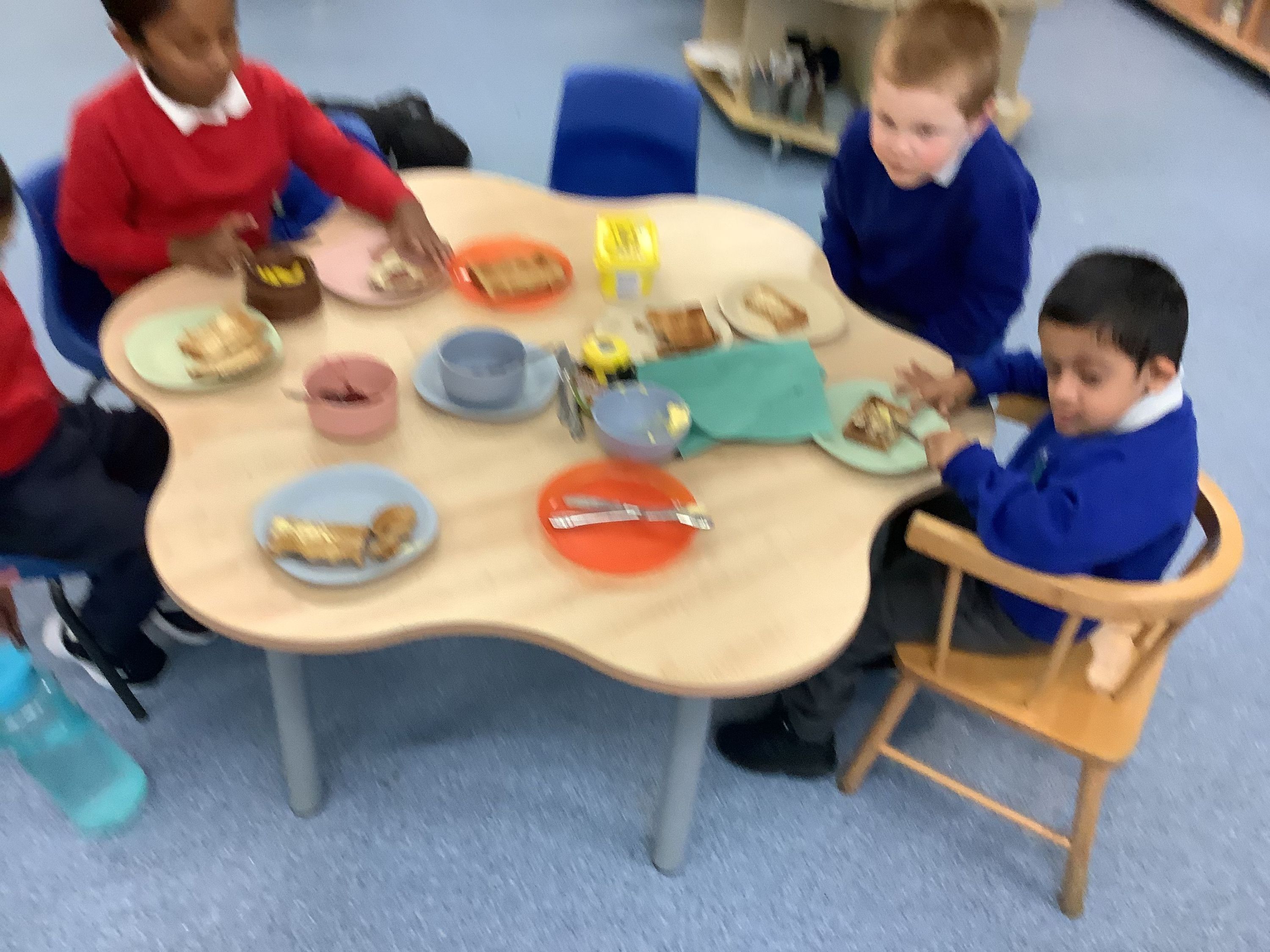 Choosing our favourite songs for circle time