Class activities
Bunnies have really settled into their new class after the Autumn term. They have loved exploring their ever-engaging environment. Our ongoing provision means we are developing our three core areas: communication, physical development and personal, social and emotional development. This means we have access to symbols, role play and mark-making equipment throughout the day alongside lots more. Our favourite five books are: Dear Zoo, Owl Babies, The Singing Mermaid, Guess How Much I love you and The Tiger Who Came to Tea.
Bunnies are really thriving at communication this Spring term. We are looking at PECS to exchange symbols for our wants and needs.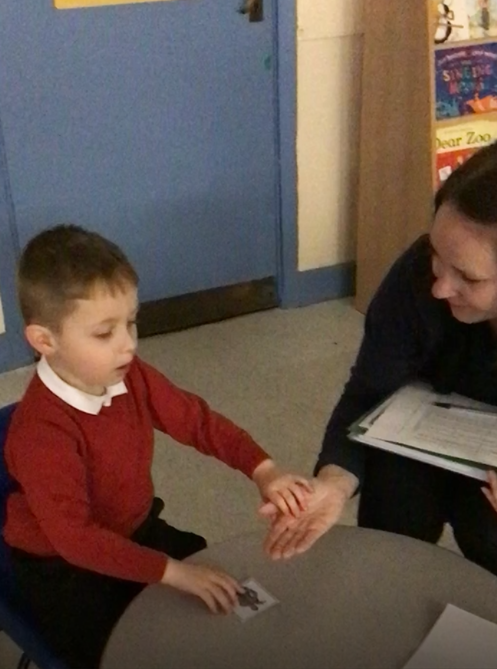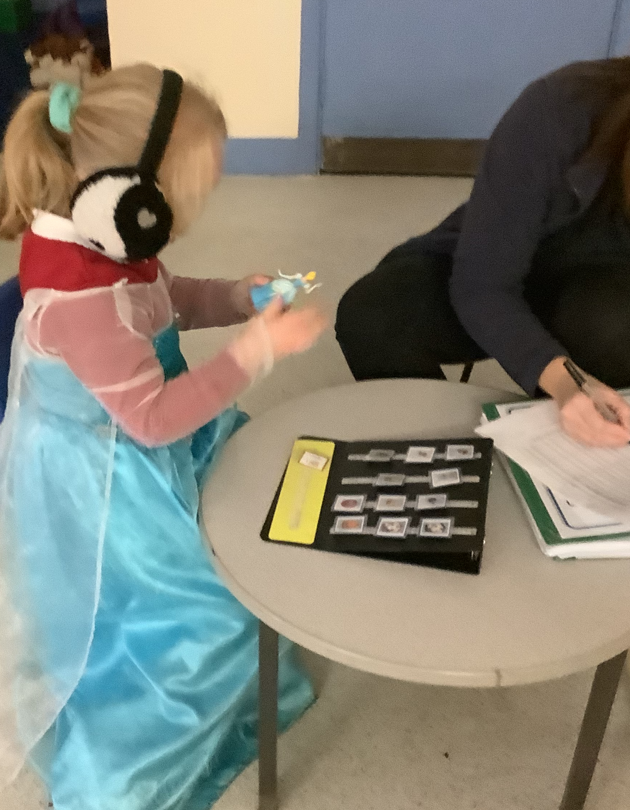 We also have breakfast every Friday morning to work on our core areas. This encourages us to communicate and also spread our own butter and cut our own fruit.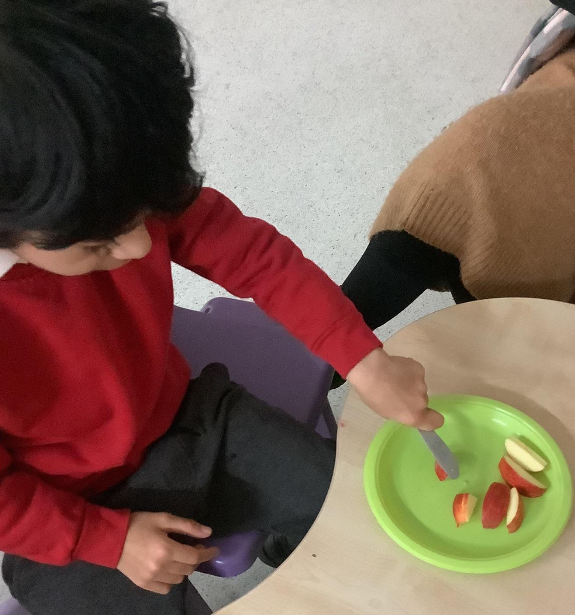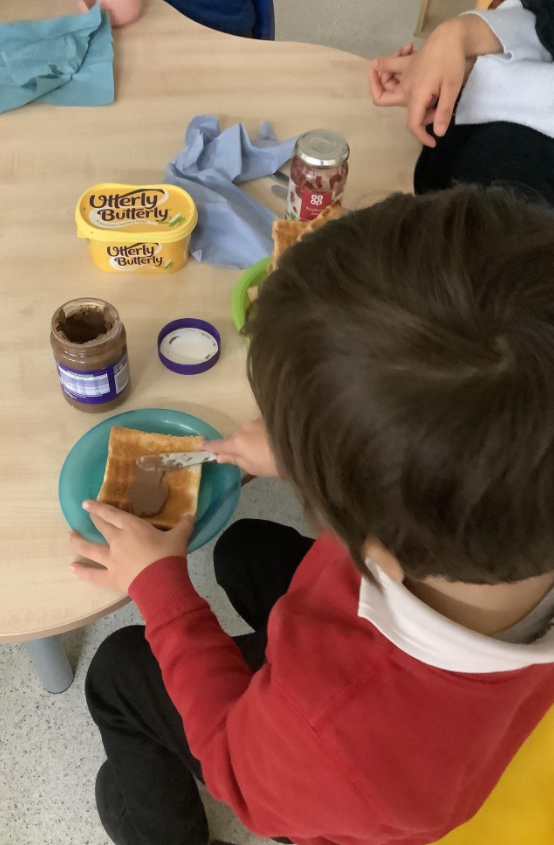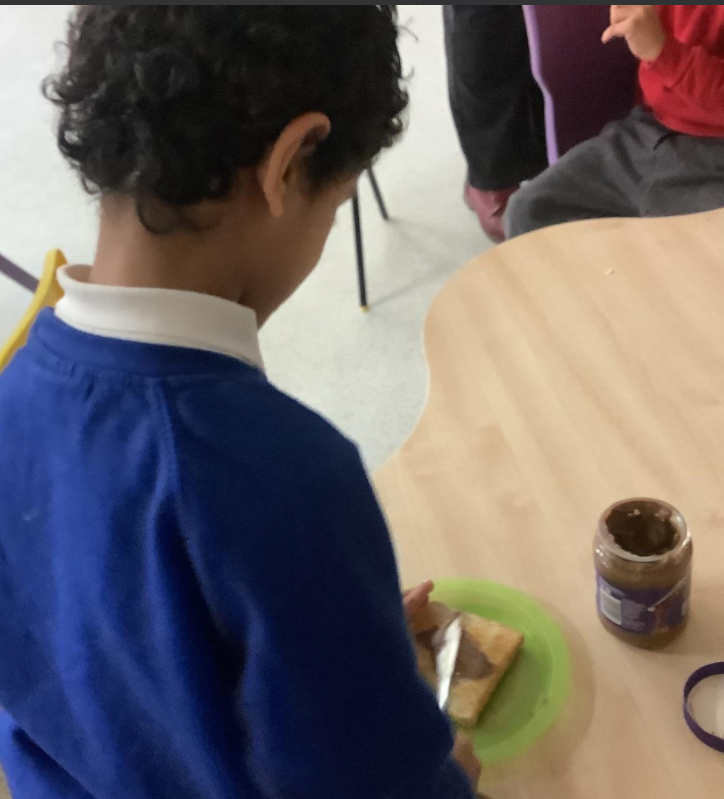 Every Monday afternoon we enjoy our Jo Jingles session. We learn to sing and move to music during this. We've even created our own Jo, as you can see from the picture!