Class Topics
Summer Term 2 - 2021
Caterpillars have really enjoyed their under the sea topic this term. We've been learning lots of different names for the sea creatures and have made lots of sea themed sensory trays. We are continuing this topic until summer. There will be lots of water play and sea creature art in the sunshine!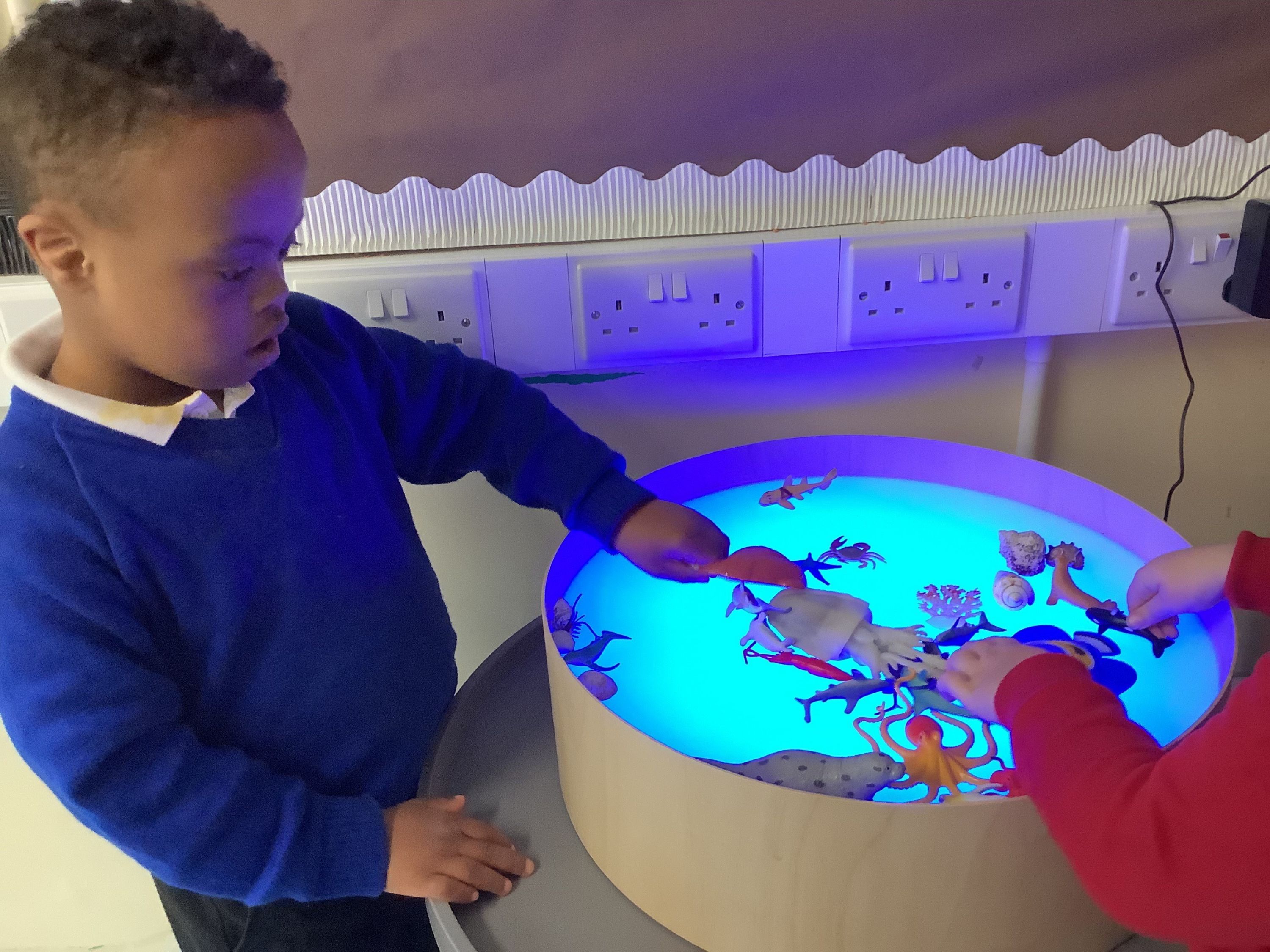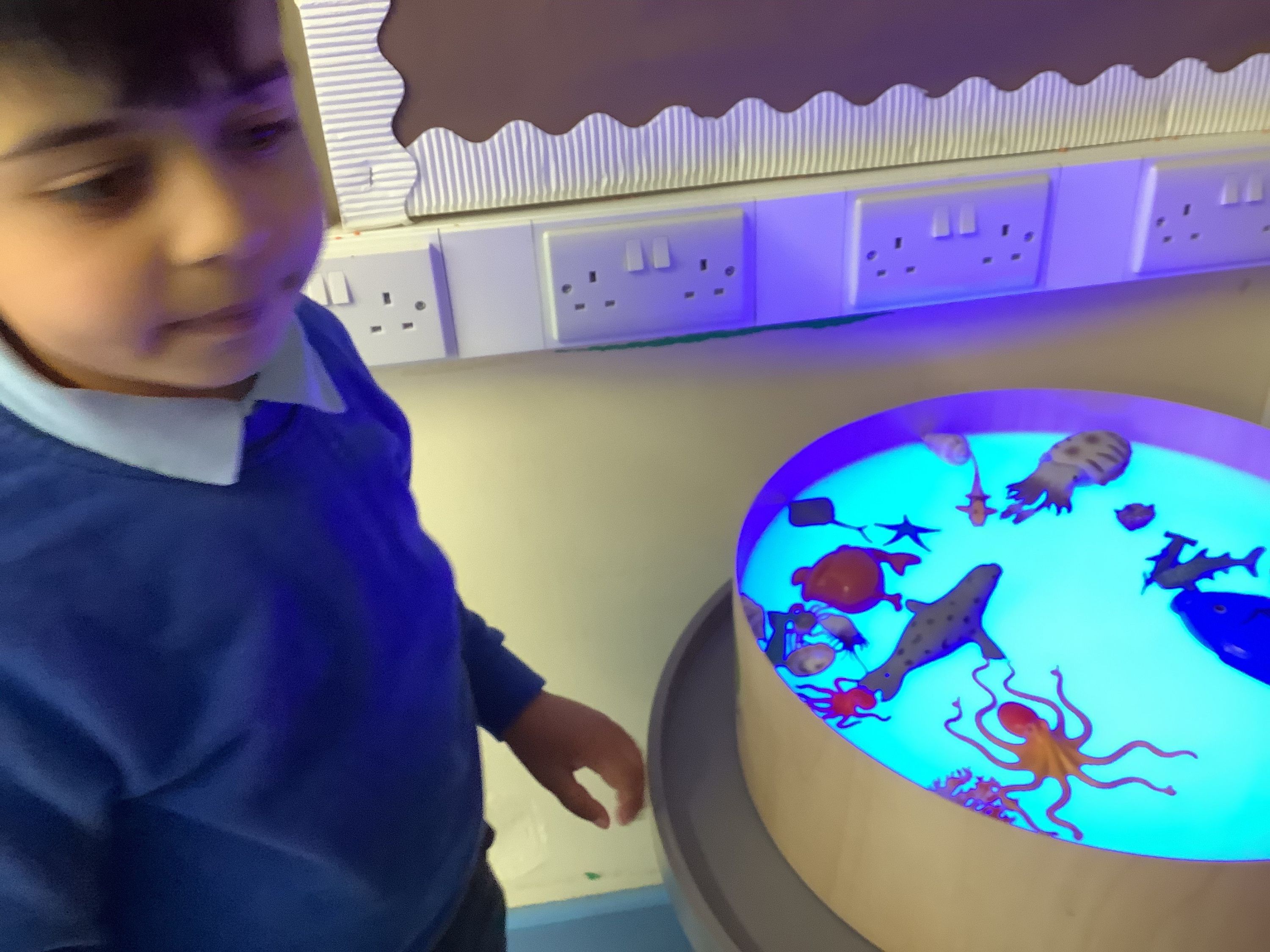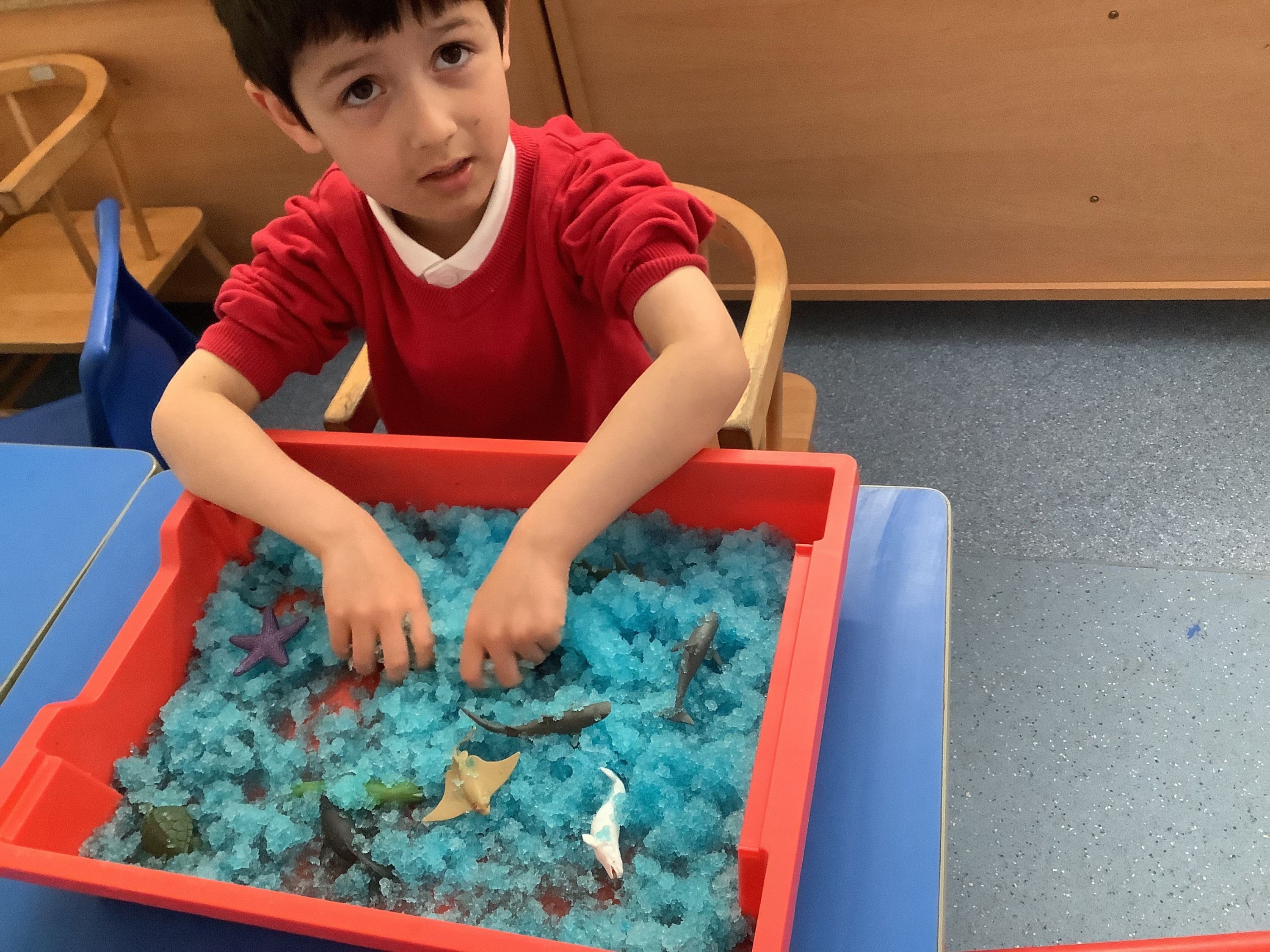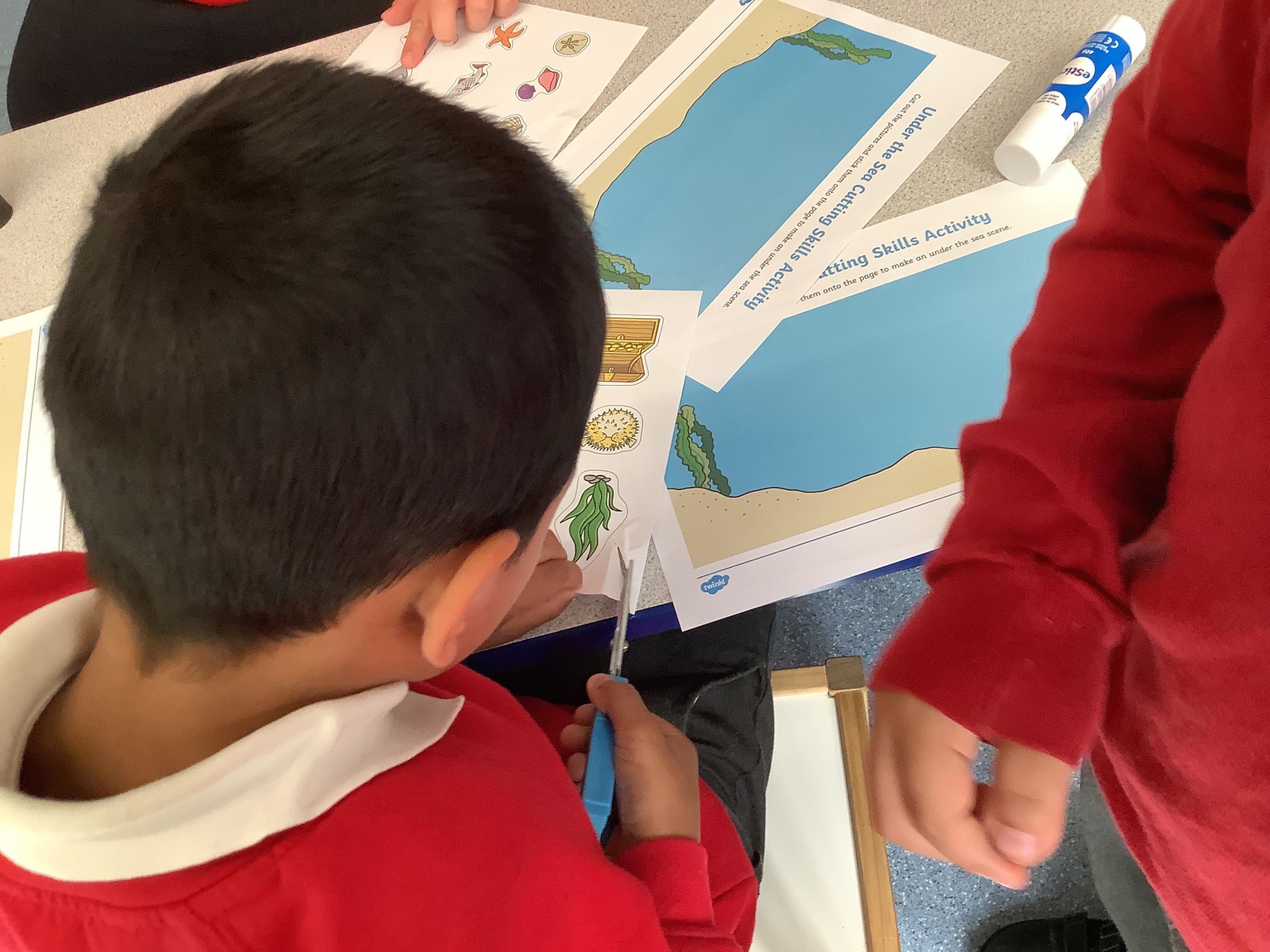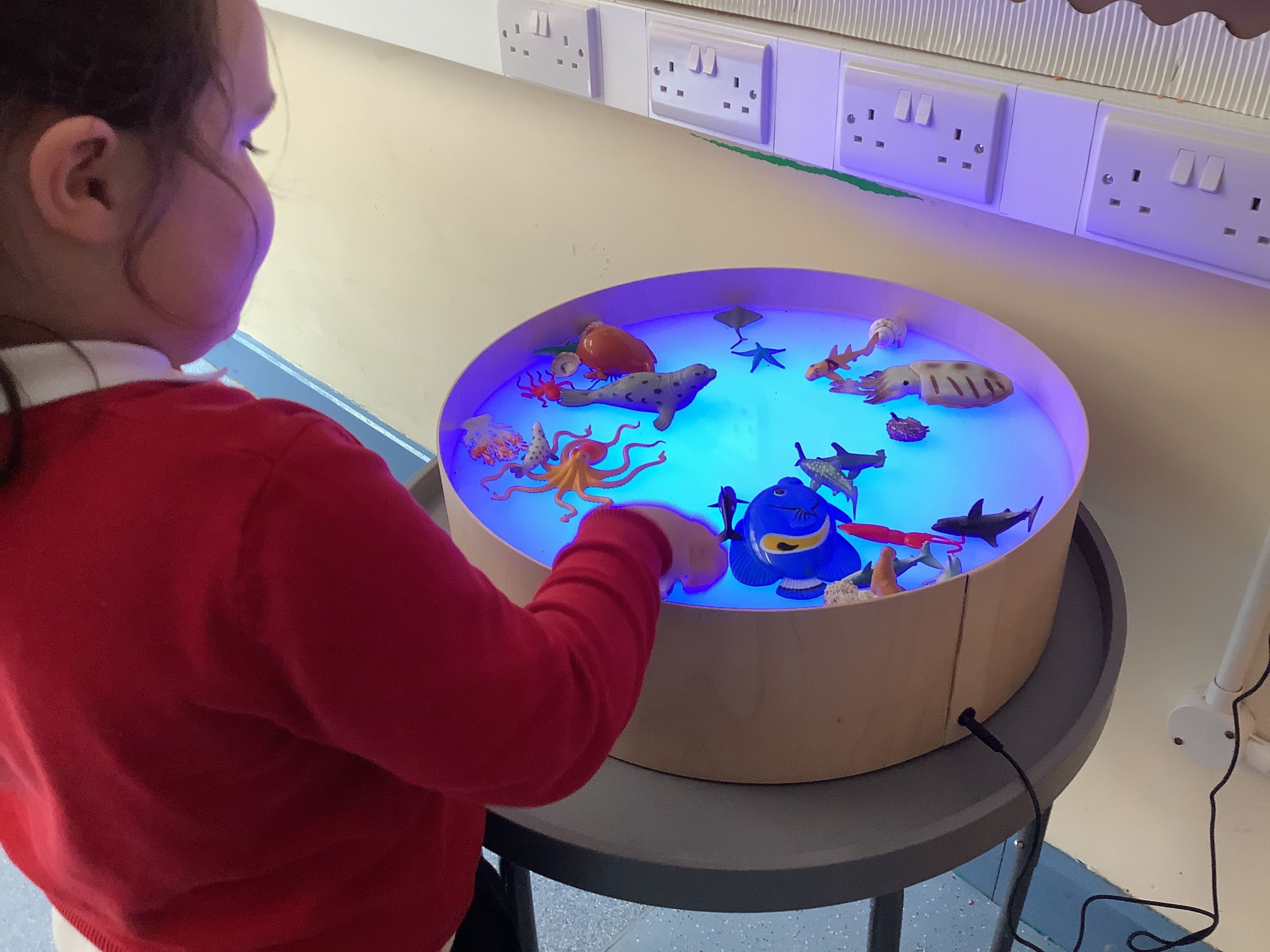 Summer Term 1 2021
Spring Term 2
For our first week Caterpillars explored the story of Rapunzel. We role played as different characters from the story and experimenting making and measuring her hair. Then we went straight to Goldilocks and three bears. We weren't sure who had visited and left such a mess, so we put our police hats on and began investigating. We explored sensory trays filled with oats and explored moving them from different sized containers. In our final STEM week, we looked at the three little pigs. We built 3 houses and learnt about the strengths and weaknesses of each material. We also learnt about the shapes we were using to make our pigs and counted out how many legs were needed, using pegs.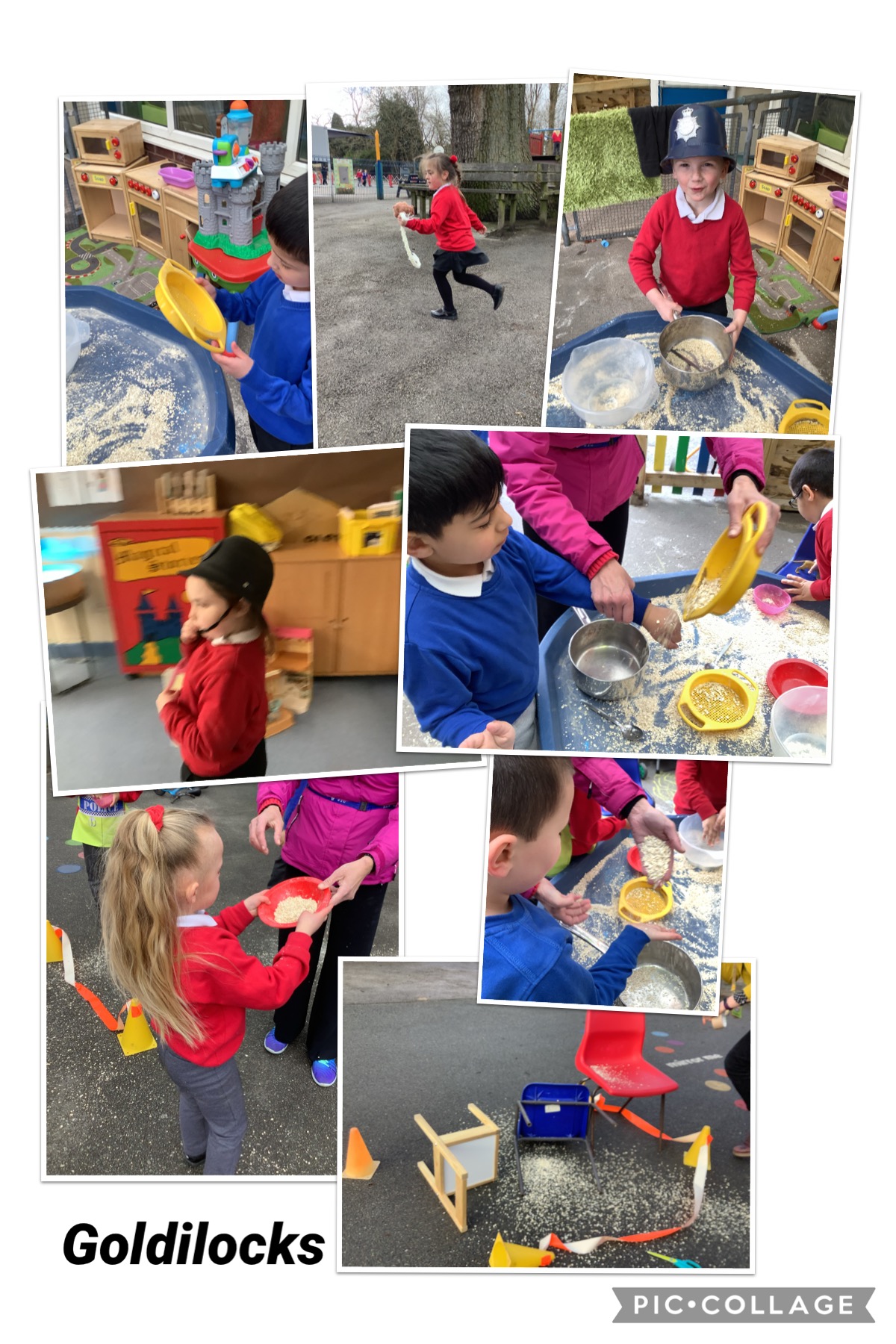 Next half term we will focusing on our topic of 'Under the sea'. This will be a fantastic time to begin to encourage even more water and sand play in the (hopefully!) glorious sunshine.
Spring Term 1
Due to the current lock down we will continue to focus on all about me. This is for it to be more accessible for those of you at home and it is also great for embedding learning. I will be posting activities relating to this on class dojo
Autumn Term 2
Our topic this half term is all about me. We will be looking into what makes us special and recognising our own pictures, names and hand prints. During 'Proud to be me' week the children enjoyed looking at their own reflections and creating their own faces from this.