Class Topics
Spring 2
Fairy Tale STEM
We have been reading 'The Little Mermaid'. We have done lots of sensory play with water, aqua beads and painting on tin foil. We made an under the sea cave window display.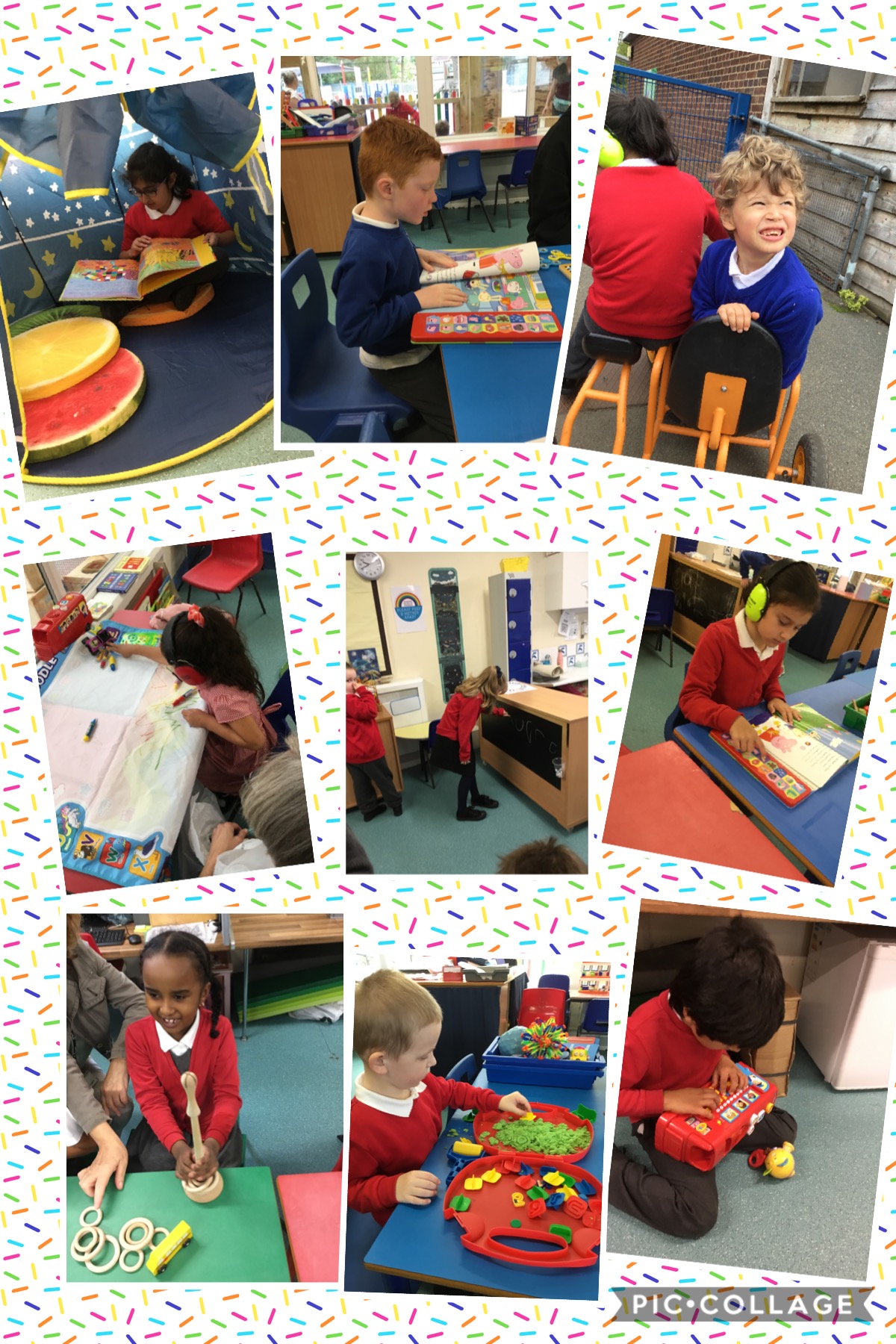 Spring 1
Our Spring topic is 'Nursery Rhymes'. We will be focusing on a different song each week and linking our curriculum to that song! All of the work and songs will be set and shared on your class dojo page.
Autumn
During September we will be following a recovery curriculum. This will focus around the children's wellbeing and embedding good hygiene such as hand washing. We will also be working on supporting the children to be as active as possible. We will be reintroducing the children to the routines of the school day in order to ensure that they are ready to learn. Our topic for the Autumn term is 'Our Community'.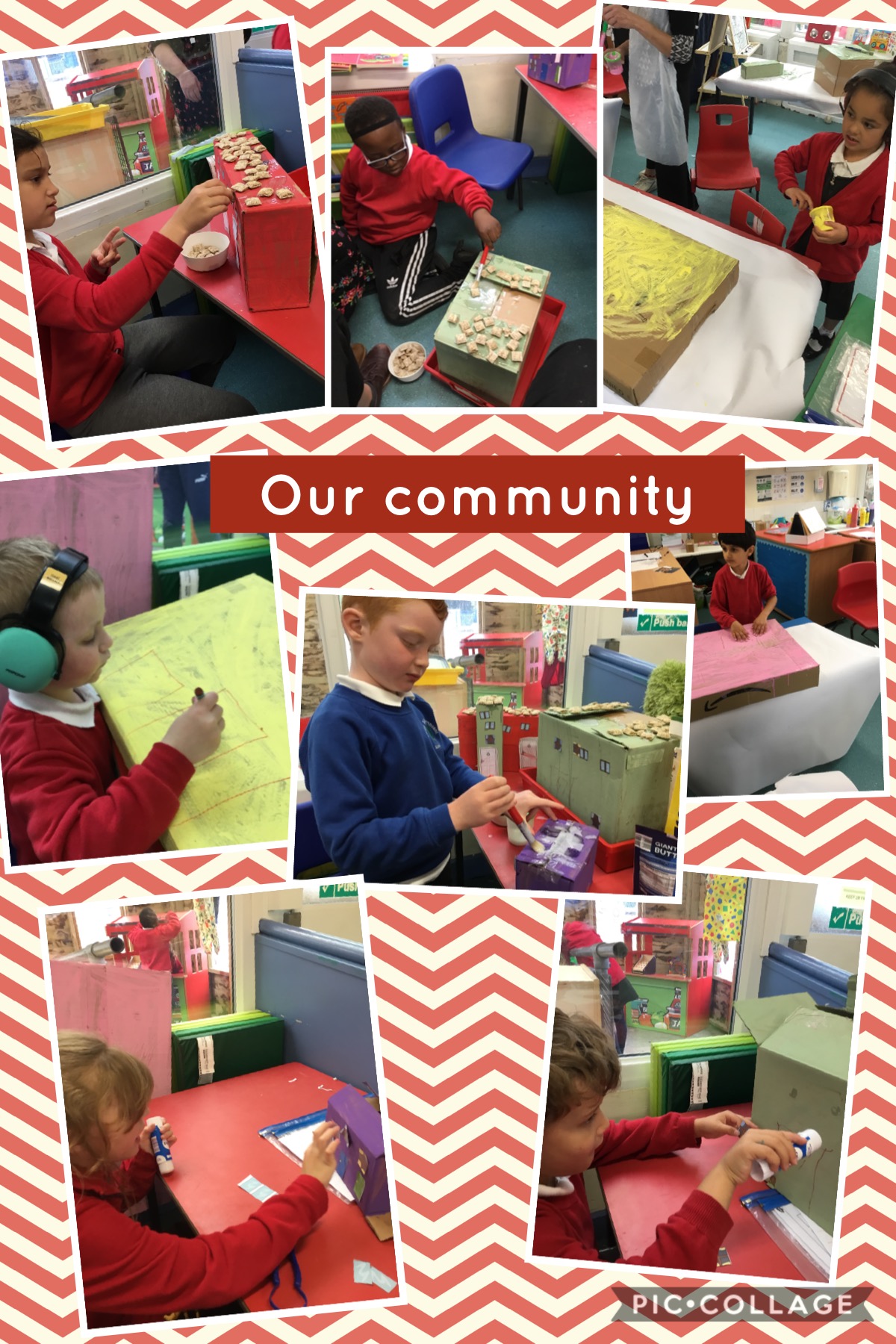 We made cardboard box houses. We painted the houses, stuck and drew on windows and doors and added shreddies for roof tiles.
We will be continuing with this topic in the second half term. We will be reading 'Spot goes to the Park' and learning about people who help us in our community.
Proud to be Me Week
We made pizza self portraits for 'Proud to be Me' Week