Class Topics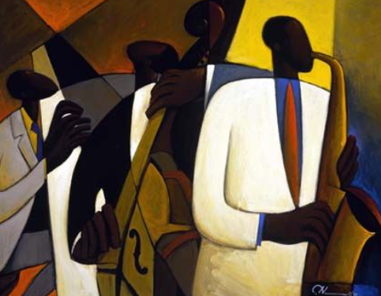 Summer Topic 2 - Jazz
Meerkats Class Topic for this half-term is Jazz. We'll be listening to jazz music and making our own on Garageband; studying lives of great jazz musicians like Miles Davis and Ella Fitzgerald, reading and emulating the jazz poetry of Langston Hughes; imitating the painting style of Joseph Holston; and learning about the Great Migration, the Harlem Renaissance and other Black History which influenced them all.
Summer Topic 1 - Africa
In this term's topic, we'll be learning about the countries, the landscapes the people and animals that call this diverse continent, home. We will learn about the range of language, art and wildlife that varies greatly from the deserts in the north to the central rainforests and the grasslands in the south.
Spring Topic 2 - STEM
Since the return of all the Meerkats from 8th March, we have been focussing on STEM (Science, Technology, Engineering and Maths) activities with a little bit of English, PSHE and PE thrown in. All our actitivities have been inspired by three well known fairy tales: Rapunzel, The Three Little Pigs and The Three Billy Goats Gruff. To see what we've been up to, check out our photo album in the class activities section.
Spring Topic 1 - Ancient Greeks
This half term we will be learning about the Ancient Greeks. We'll be studying their exciting pantheon of gods and goddesses and how they were worshipped. We will learn about great heroes and terrifying monsters which populate Greek mythology. We'll also be finding out about everyday life in Athens, a city of philosophers and playwrights, but under the near constant threat of war with their biggest rivals, the Spartans. During this period of lockdown all of the work will be set and shared on your class dojo page.
Autumn Topic 2 - Mexican Art
This half term we will be learning about Mexican art and culture, studying and imitating the styles of famous Mexican artists like Frieda Kahlo. We'll also be celebrating Day of the Dead complete with ghoulish decorations and masks.
Autumn Topic 1 - Proud to be Me
This half term, we will be easing ourselves back into full time learning with this PSHE topic. We will be getting to know each other including our likes and dislikes; our favourite subjects and activities; and learning about each other's families and experience of lockdown.