Class Activities
Summer Term 2 - 2021
Caterpillars have really enjoyed their under the sea topic this term. We've been learning lots of different names for the sea creatures and have made lots of sea themed sensory trays. We are continuing this topic until summer. There will be lots of water play and sea creature art in the sunshine!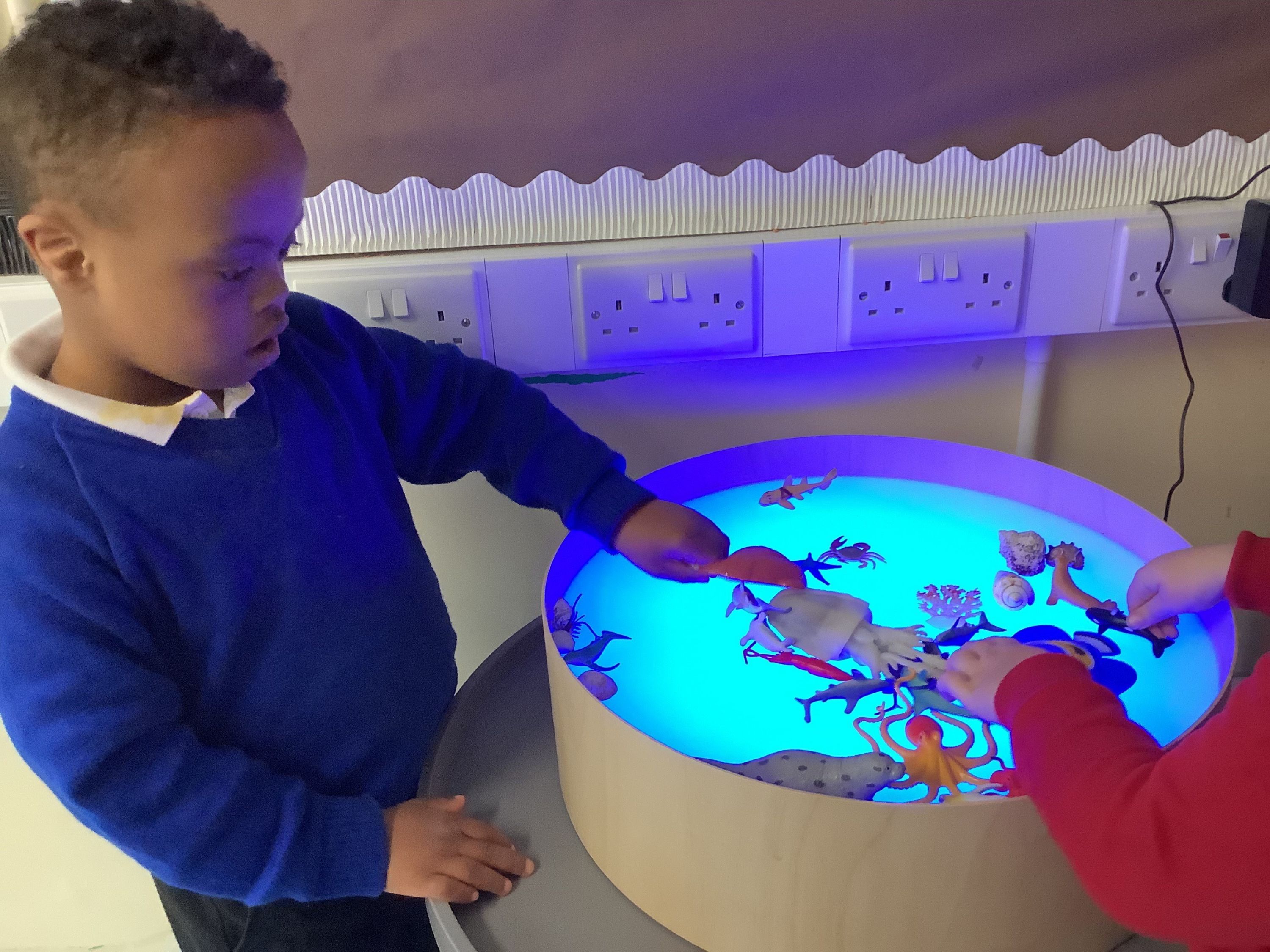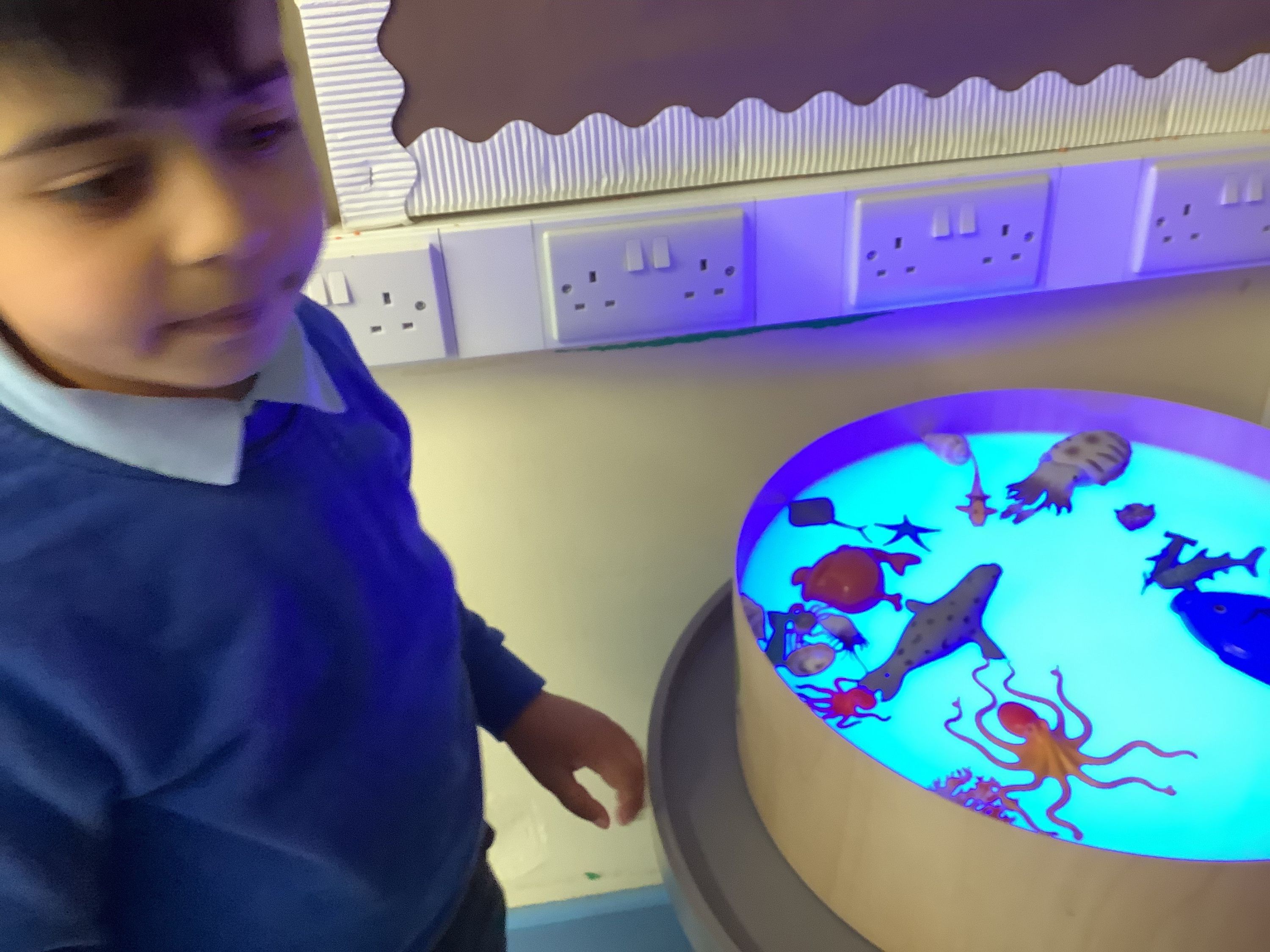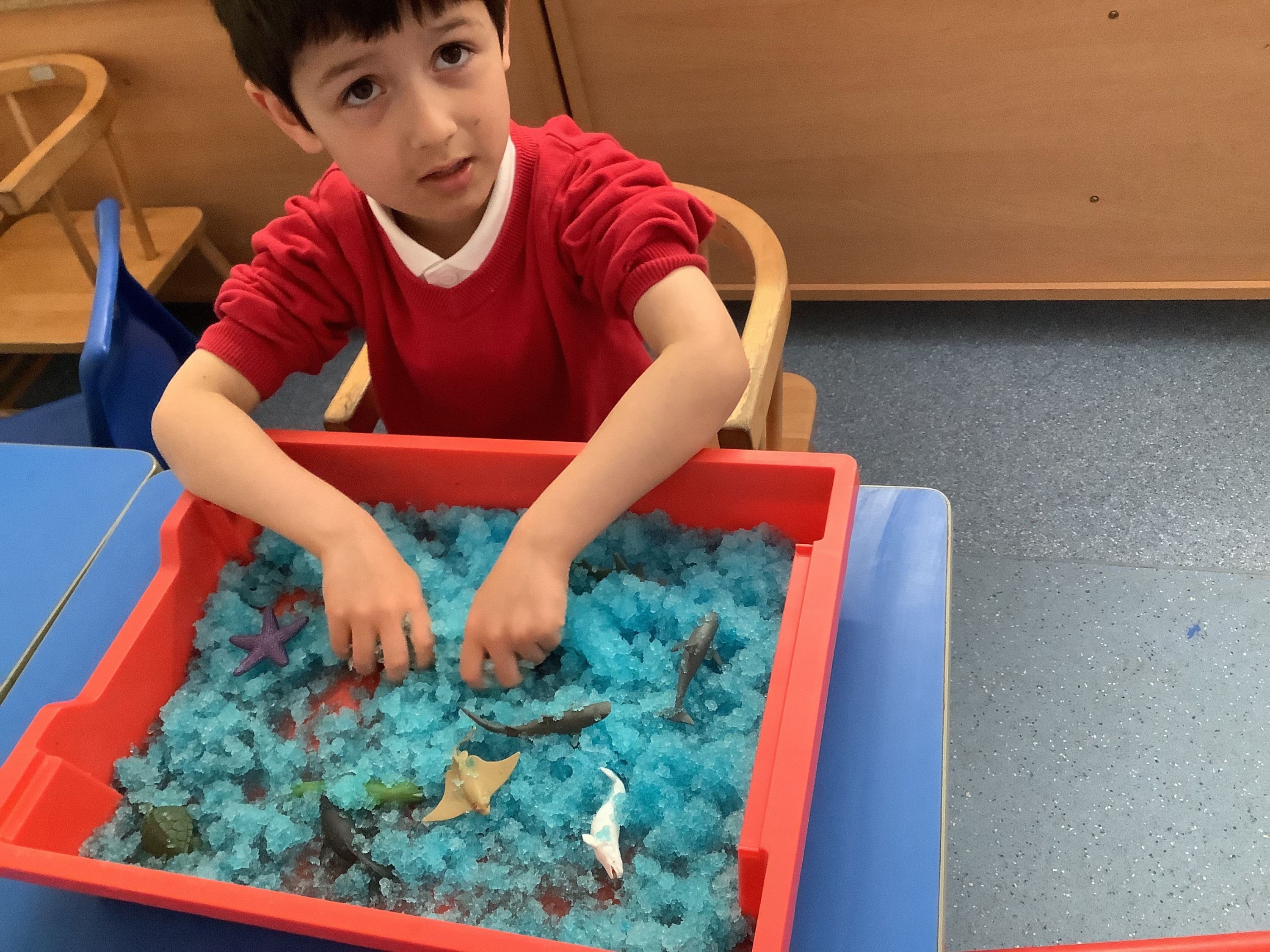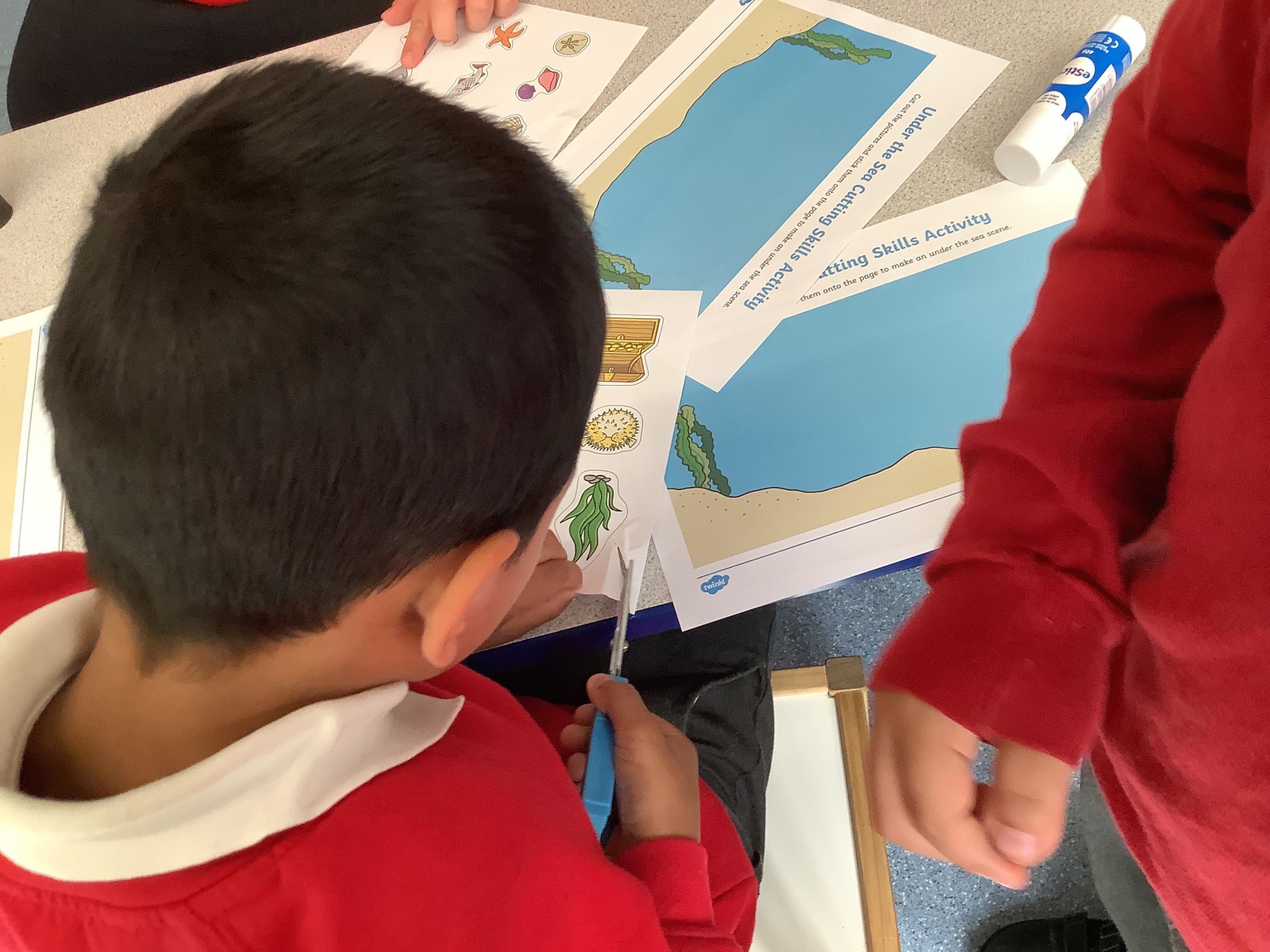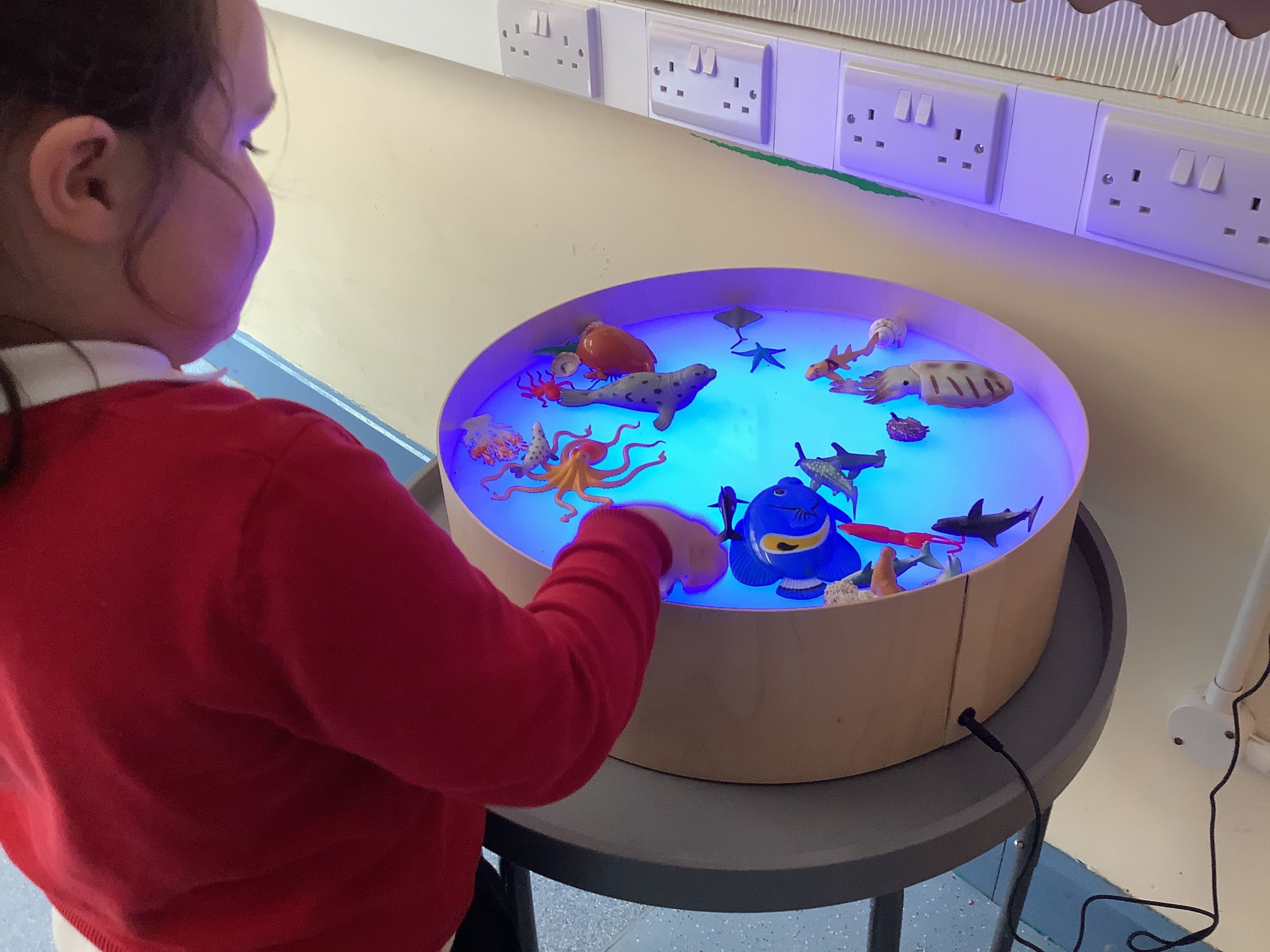 Caterpillars are enjoying their fortnightly trips to the park!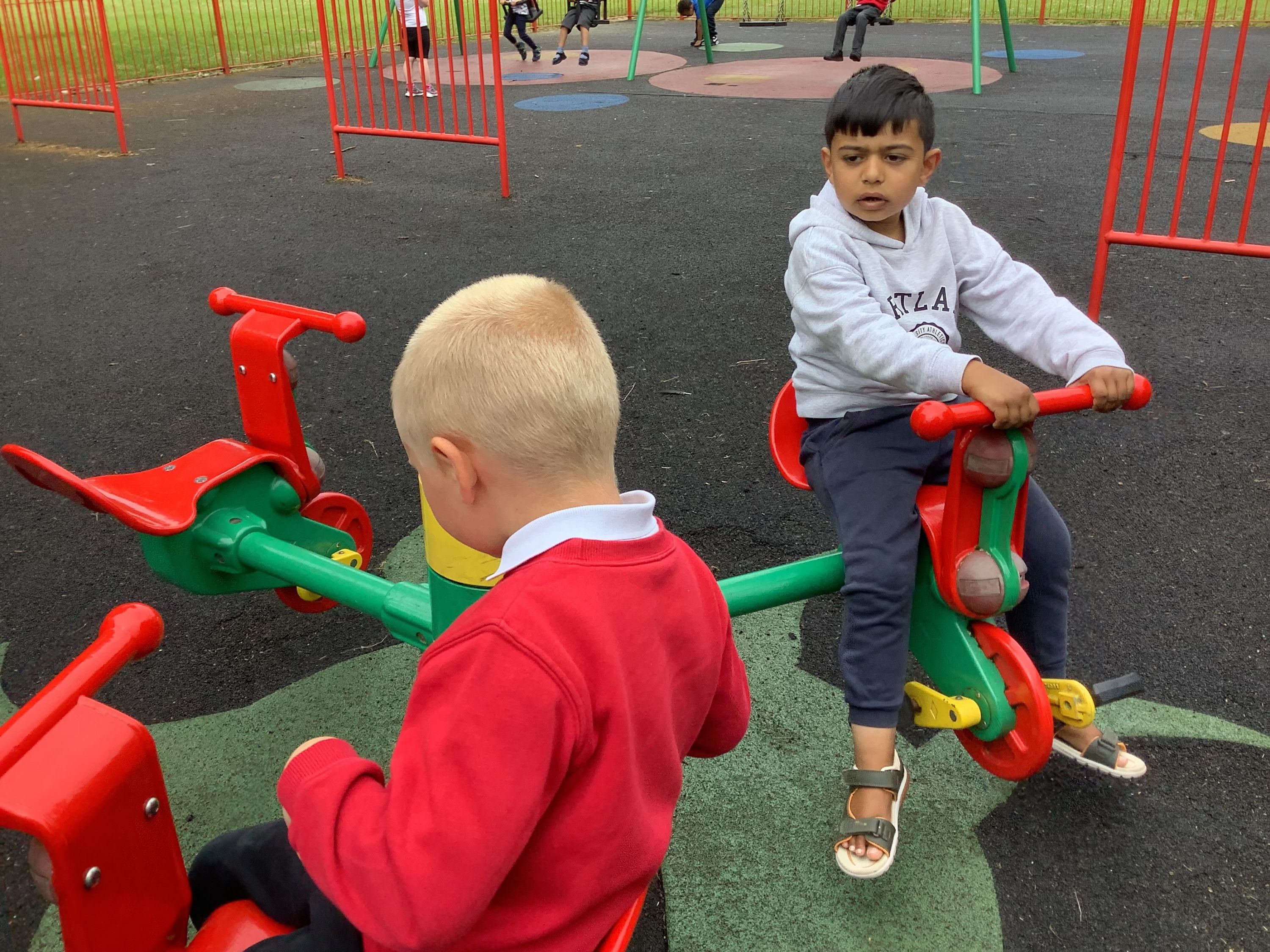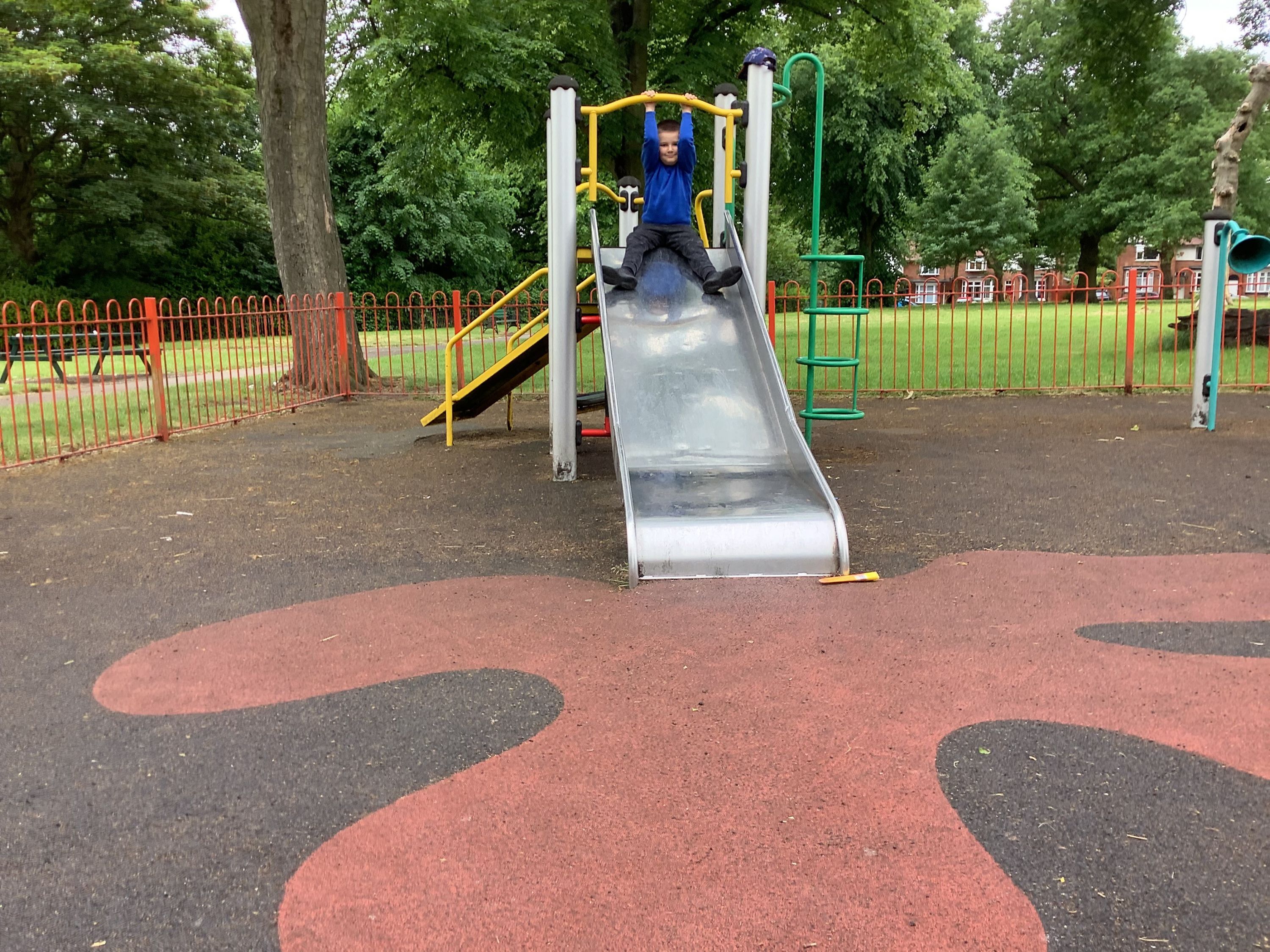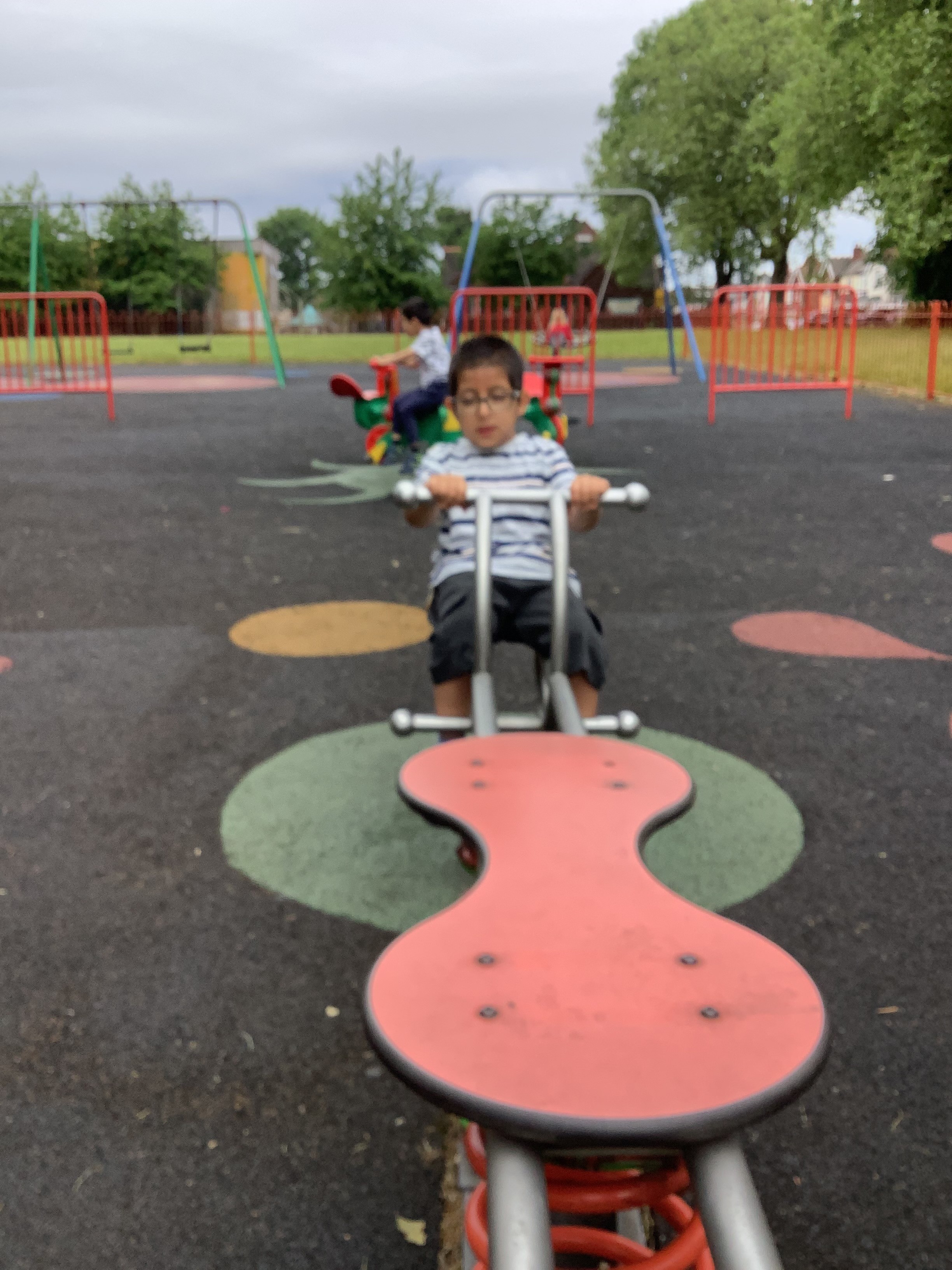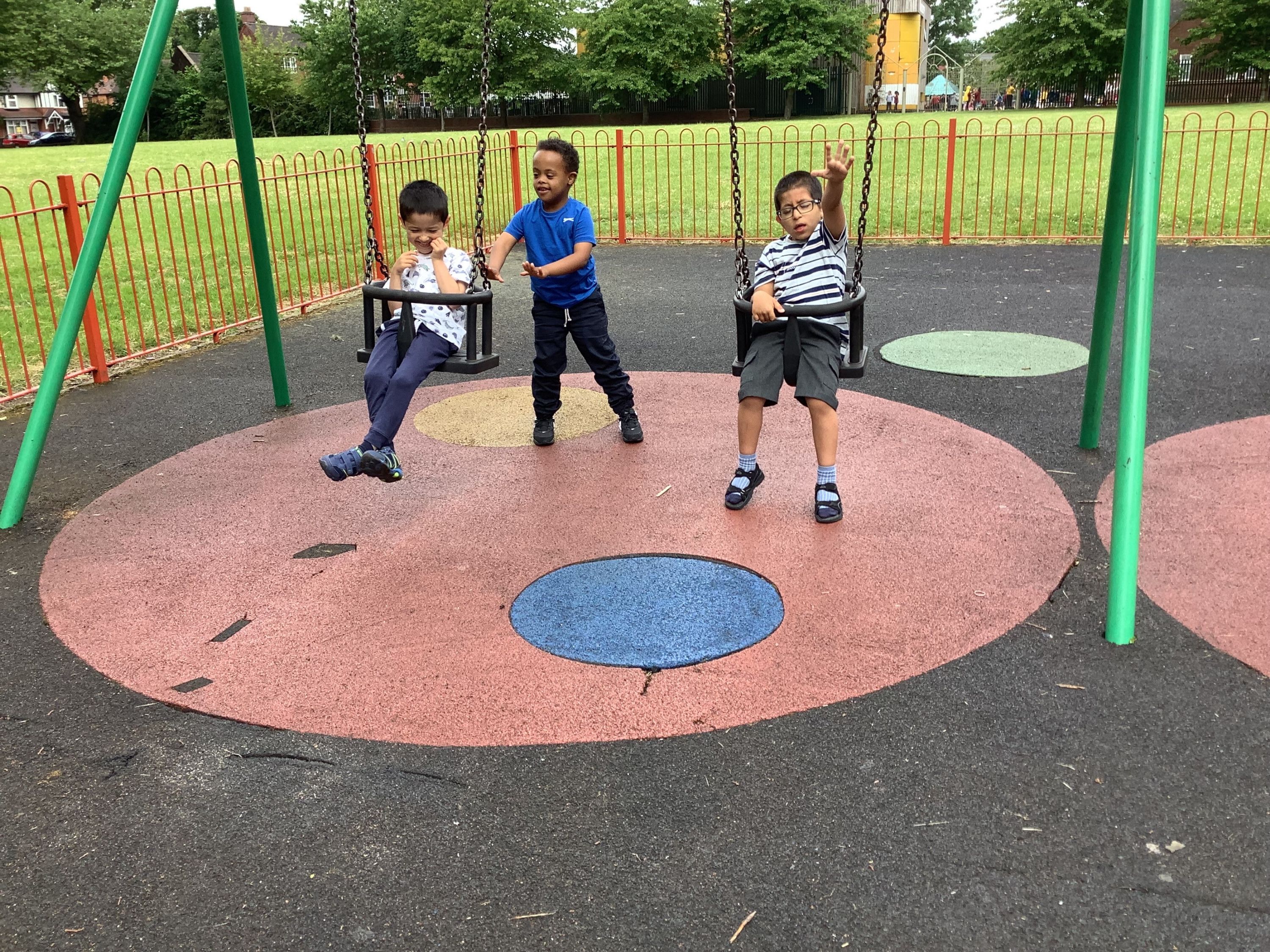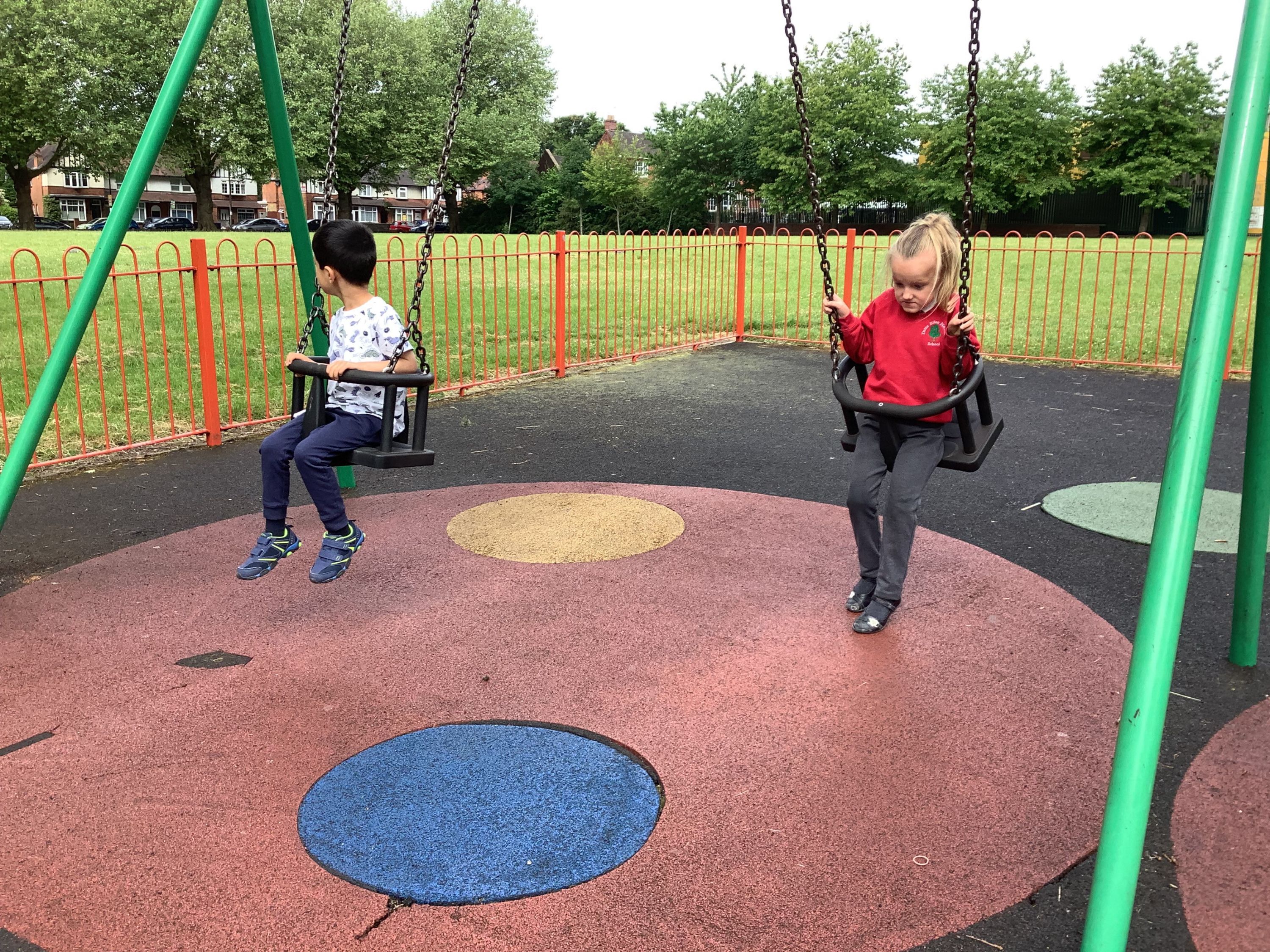 Summer Term 1 2021
Spring Term
For our first week Caterpillars explored the story of Rapunzel. We role played as different characters from the story and experimenting making and measuring her hair. Then we went straight to Goldilocks and three bears. We weren't sure who had visited and left such a mess, so we put our police hats on and began investigating. We explored sensory trays filled with oats and explored moving them from different sized containers. In our final STEM week, we looked at the three little pigs. We built 3 houses and learnt about the strengths and weaknesses of each material. We also learnt about the shapes we were using to make our pigs and counted out how many legs were needed, using pegs.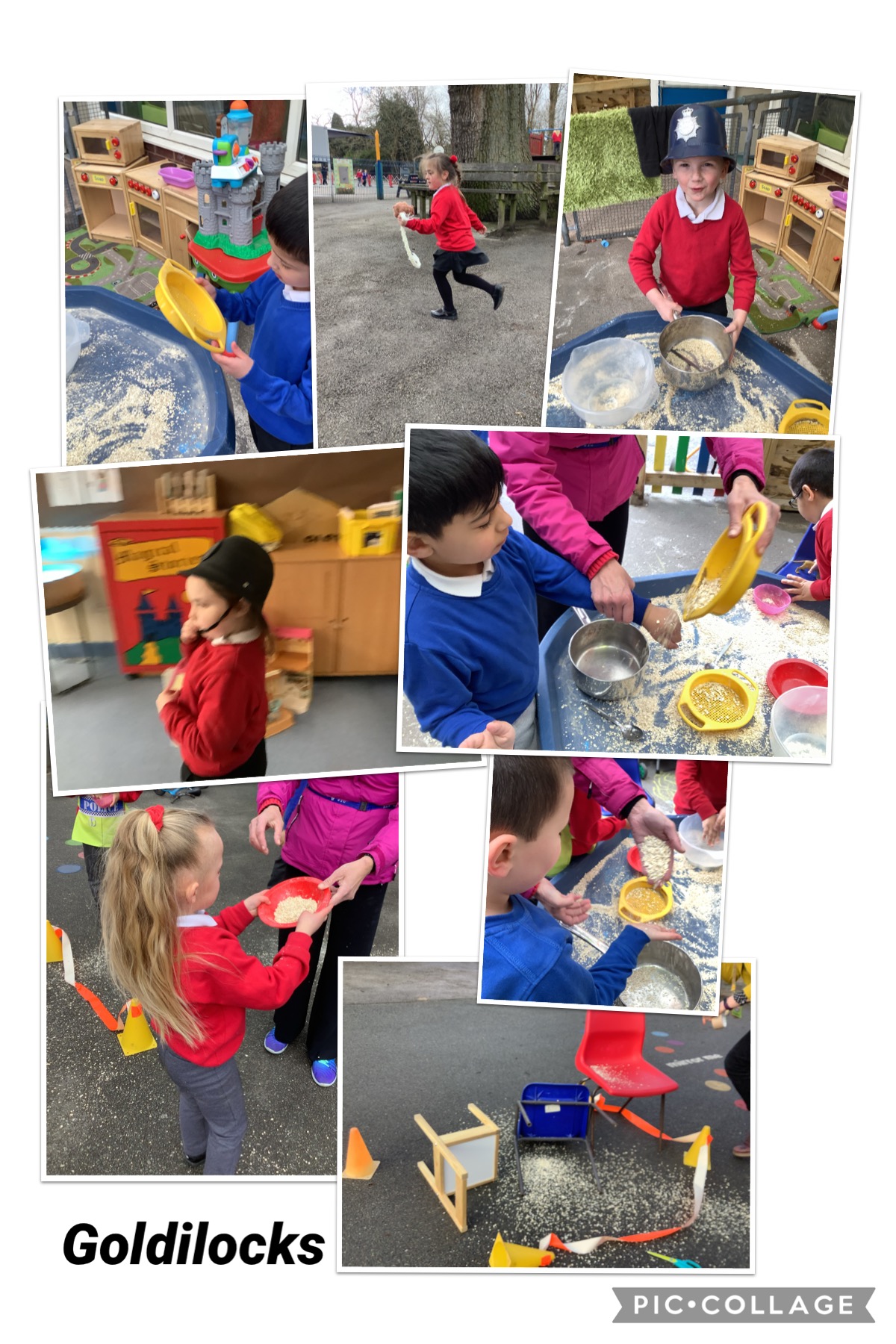 Next half term we will focusing on our topic of 'Under the sea'. This will be a fantastic time to begin to encourage even more water and sand play in the (hopefully!) glorious sunshine.
Our P.E session is on a Wednesday morning and we enjoy a weekly music class with Jo Jingles on a Monday afternoon. We are still focusing on a learning through play. This is all about how a child can begin to make sense of the world around them. Through play children can develop social and cognitive skills, mature emotionally, and gain the self-confidence required to engage in new experiences and environments.
Due to the caterpillars settling into class so well we are beginning to have some 'focus mornings'. These will be focusing on either Maths or English. In English we will be focusing on environmental sounds and some letter sounds. In Maths we will be taking part in puzzles and problem solving as well as observing some rote counting.
Here are some pictures of our new 'focus mornings'.