Class Activities
Spring Term
Please click on the Gallery on the left hand side of this page for all the fun activities that Sharks have been doing recently.
Autumn Term
The first two weeks of term, the children had lots of fun getting to know their new class and teachers. We completed a lot of getting to know you games and work. We learnt about what the children like, don't like and what their favourite subjects are. The children also told us what makes them special and unique. We also spent the time getting to know what the children did in the Summer Holidays- it sounds like you all had good fun!
On Tuesday 24th September some of the children from Sharks went to another school to receive training on how to be a Play Leader and how help other children play at Breaktime and Lunchtime. This is a fantastic opportunity to develop their social skills and other children's. Sandra W is leading on this in school and the children had lots at the training. Watch this space for some photos.
On Thursday 26th September, the children will be making cakes ready for the Mcmillan Coffee Morning that we are having in school on Friday 27th September- Please join us by sending in any cakes as donations please and join us in school to raise money for such a wonderful cause. It's also a good excuse to have chat over cake and coffee/tea and catch up with staff and friends.
In maths, the children have been learning about collecting data and had lots of fun counting and eating smarties and also giving directions to the robots.... photos down below.
We have lots of fun and exciting things planned for this half term so keep a look out for all our new activities that are coming soon........
The rest of the term has sped by and we have blinked and we are now in Autumn 2 and on the lead up to that wonderful time in school where we celebrate the C word..... no- not chocolate...... but Christmas!
The Autumn Term, the children had so much fun learning all new skills across the curriculum. The children have really enjoyed playing Hockey and will continue with this, this half term also. Below are some photos are the children enjoying Hockey!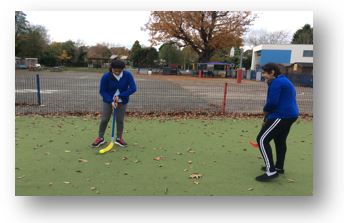 We have also had lots of fun in Maths where we made Halloween cakes by measuring out the ingredients and making them ourselves- the children really enjoyed this and some even brought some home pn the last day of term (hope you enjoyed some if you managed to have some from the children!)
On the first week of term, the children worked exceptionally hard on their Remembrance Assembly and learnt lots of facts about why we celebrate the day. The children's assembly was amazing and brought a tear to our eyes- they were extremely respectful and made us all proud. Well done Sharks- you are stars!