Badgers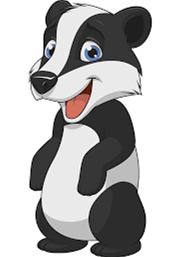 Welcome to Badgers' class page. Badgers have settled well into their classroom in the Ellen Building and have enjoyed their first few weeks getting to know new friends and staff.
Badgers Class are taught by Andy Wilson (class teacher) and brilliantly supported by Natasha and Sandra (TAs). On Wednesdays, Amma teaches the class all day and I know that Badgers will enjoy learning from Amma's technical expertise on the ipads, in Computing lessons.
Our PE days are Mondays (please send labelled PE Kit in a bag) and Swimming is on Thursdays. Badgers Class are also enjoying Forest School on Friday mornings with Andrina, so please continue to send in Forest School clothes in a bag for this activity. Our full timetable is available on the link above.
Badgers Class follows the Woodland Pathway, so their curriculum follows all the National Curriculum subjects with an emphasis on Maths, English and Science.