'Food for Life's' Roast Dinner Day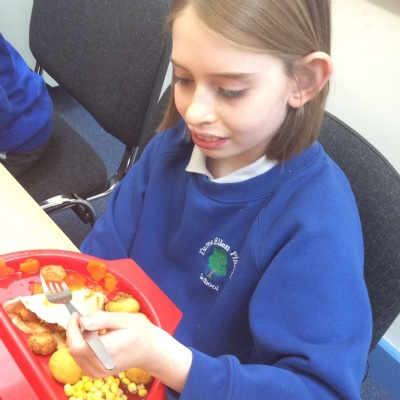 Food for Life brings schools, nurseries, hospitals and care homes, and their surrounding communities together around the core ethos of healthy, tasty and sustainable food.
Today we celebrated 'Food for Life's' Roast Dinner Day by sharing a roast dinner with some of the residents from Anita Stone Court. The residents and some of the children from Foxes class enjoyed chicken, roast potatoes, vegetables and gravy, followed by rice pudding and jam. It was lovely to see the children chatting to the residents and welcoming them to our school. Thank you to Anita Stone Court for your support and for bringing your residents along for a very lovely lunch.
For more information about Food For Life, see their website from here for more details.
See attachment for more pictures of the day.