Is there space on your sofa for a rescue dog?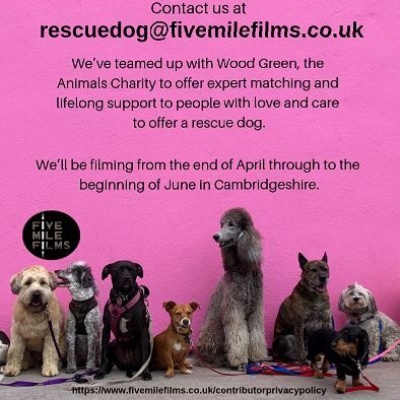 Looking for a rescue dog? Channel 4 Television would like to speak to you.
Please entFive Mile Films are searching for people to take part in a new Channel 4 TV documentary being filmed this spring at Wood Green, The Animals Charity. They would like to hear from people who are thinking about giving a lifelong home to a rescue dog. er some content for your news story here.
Click link for full details: Wood Green - The Animals Charity