The Christmas Shoe Box Appeal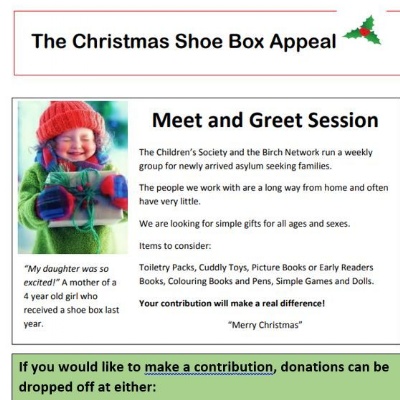 Dame Ellen Pinsent School continues to support the Childrens Society and the Birch Networks' Christmas Shoe Box Appeal and invite our childrens parents and wider community to support this worthy cause.
Childrens Society and the Birch are particularly interested in toiletries, more-so for teenage boys.
If you are interested in contributing to this then please bring in your filled and decorated shoebox to the school by no later than Friday 14th December 2018
See flyer for more details.