Literacy
The template below explains the intent of our Literacy Curriculum across the Seedlings Pathway, how we implement this and the impact it has: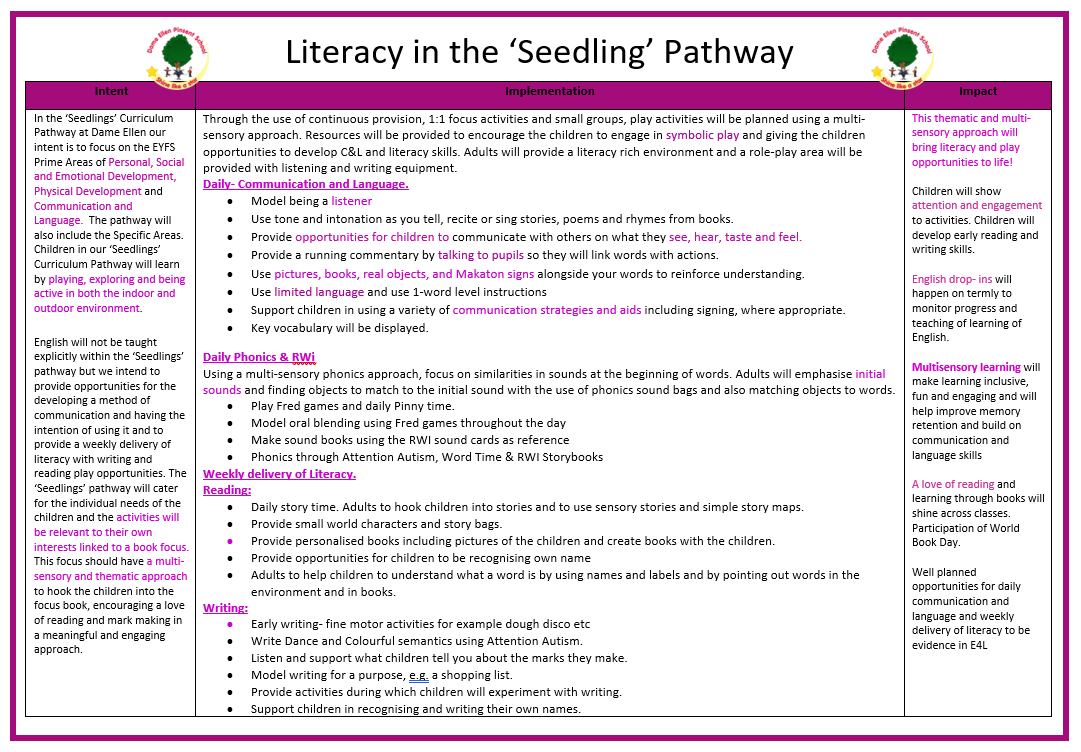 We link all of our stories, text and poetry to our half-termly topics in order to make our curriculum as cross-curricular and purposeful as we can. The template below shows the texts that will be covered across the Pathway.

In Reading, we follow the Ruth Miskin 'Read, Write Inc' (RWI) scheme. Each class has daily phonics sessions. In the Seedlings Pathway children will be learning phonics through Attention Autism sessions, Word Time or if appropriate, they will be reading 'Ditty Books' or RWI Story books.
Children will take home a reading book on a weekly basis. This will link to their reading ability level according to the RWI scheme. If the children are not yet 'reading' they will take home a 'High Quality' text of their choosing, to share at home with parents or carers.
No photo albums have been added to this gallery yet.