English
The template below explains the intent of our English curriculum, how we implement this and the impact it has: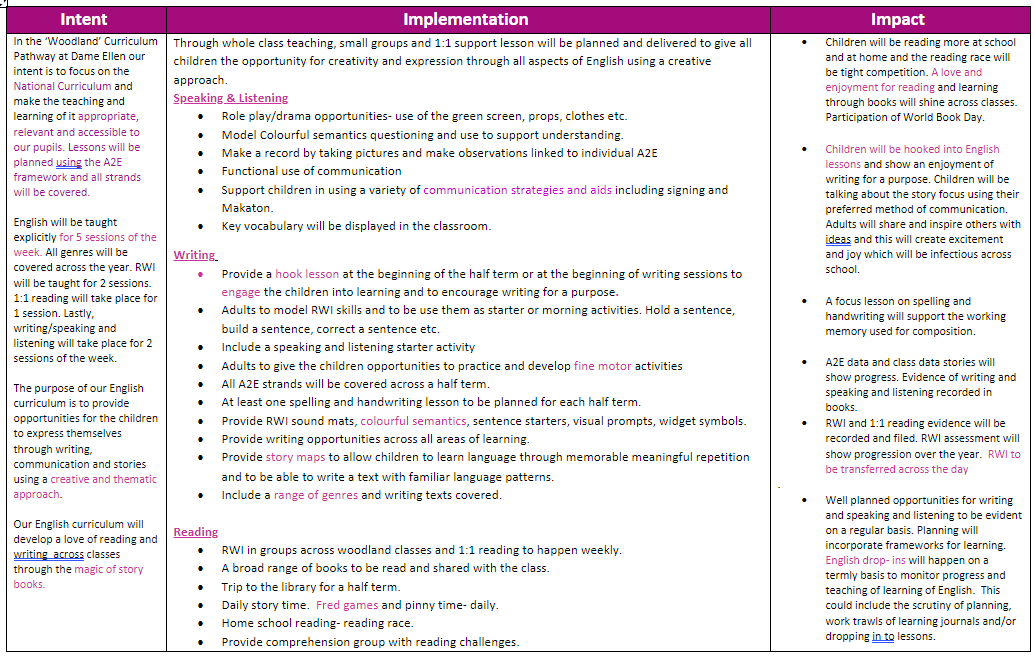 We link all of our stories, text and poetry to our half-termly topics in order to make our curriculum as cross-curricular and purposeful as we can. The template below shows which texts each class will be covering each half-term in relation to each topic.
Academic year 2023-24: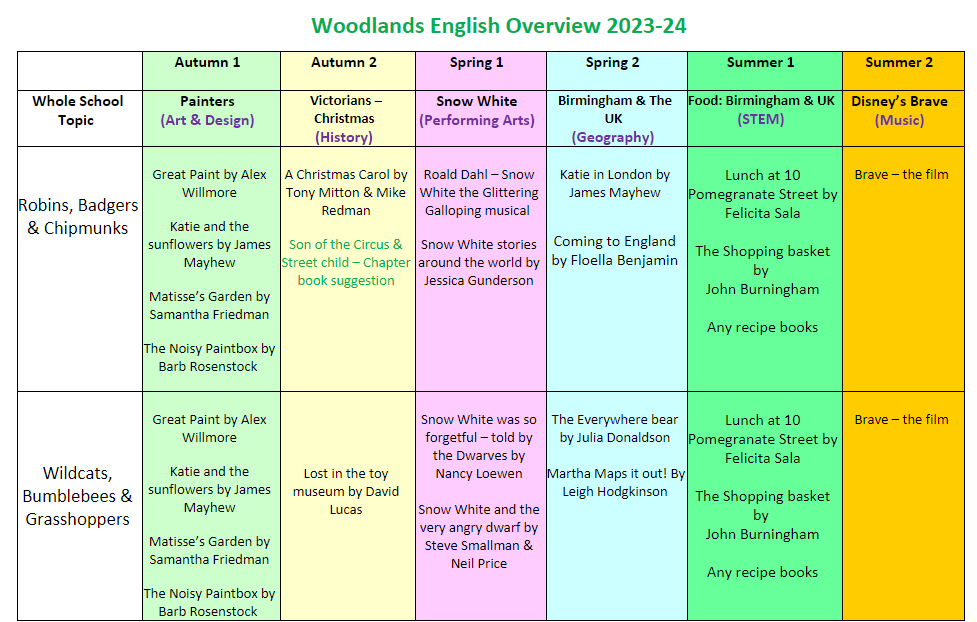 In Writing we cover a broad range of writing genres that are differentiated according to which band each child is working within. The table below explains the genres covered in writing each half-term, linking to their half-termly topic.

In Reading we follow the Ruth Miskin 'Read, Write Inc' (RWI) scheme. Each class has daily phonics sessions and each child within the Woodlands pathway will either be working on the 'Word Time' scheme of RWI or they will be reading 'Ditty Books' or RWI Story books.
You will find some more information about this on our 'English at Home' section of School Dojo.
Children will take home a reading book on a weekly basis. This will link to their reading ability level according to the RWI scheme. If the children are not yet 'reading' they will take home a 'High Quality' text of their choosing, to share at home with parents or carers.
Alongside this we also practice and send home spellings that are in line with each child's phonics and reading level. Below shows an example of what a 'Spelling Journey' looks like: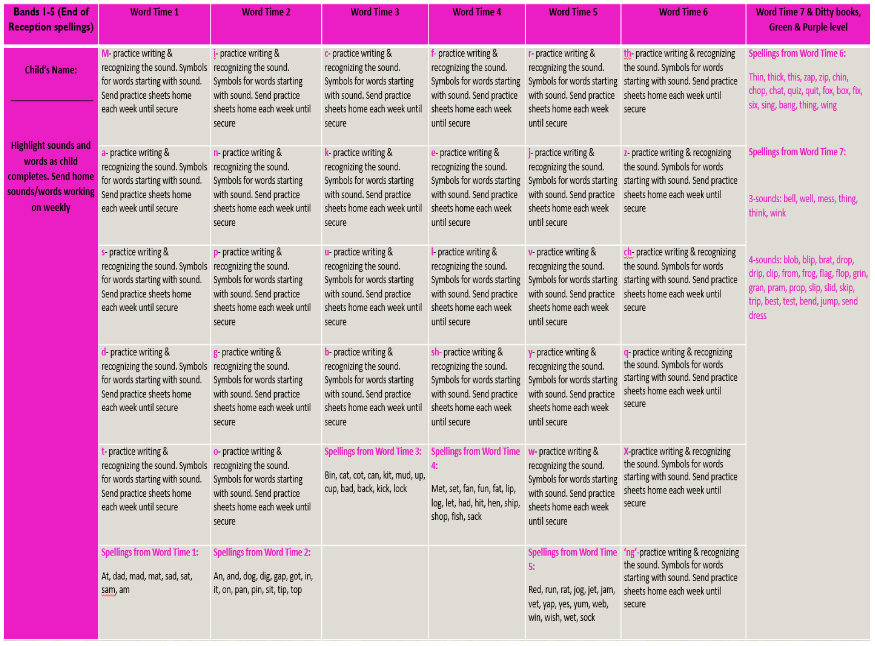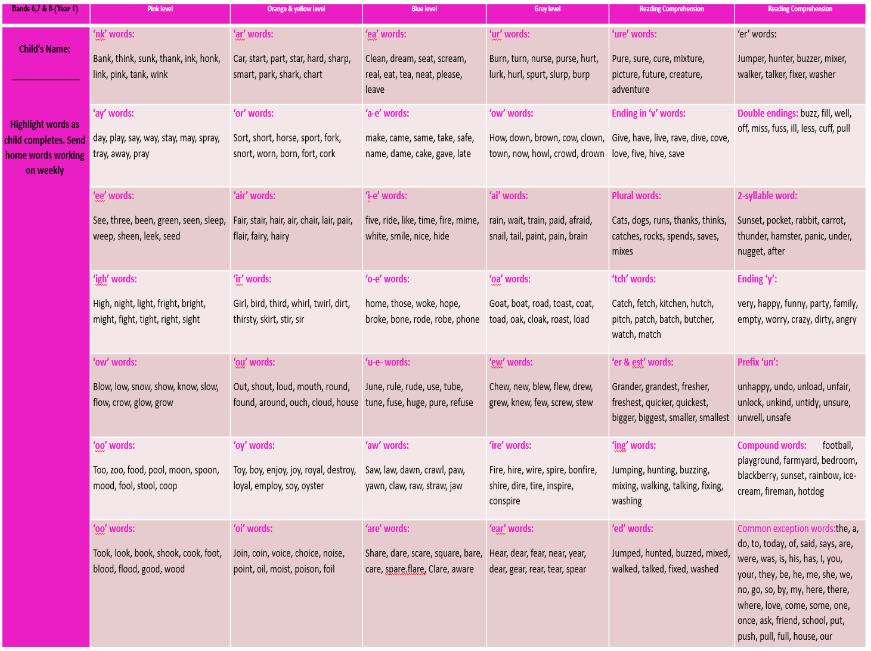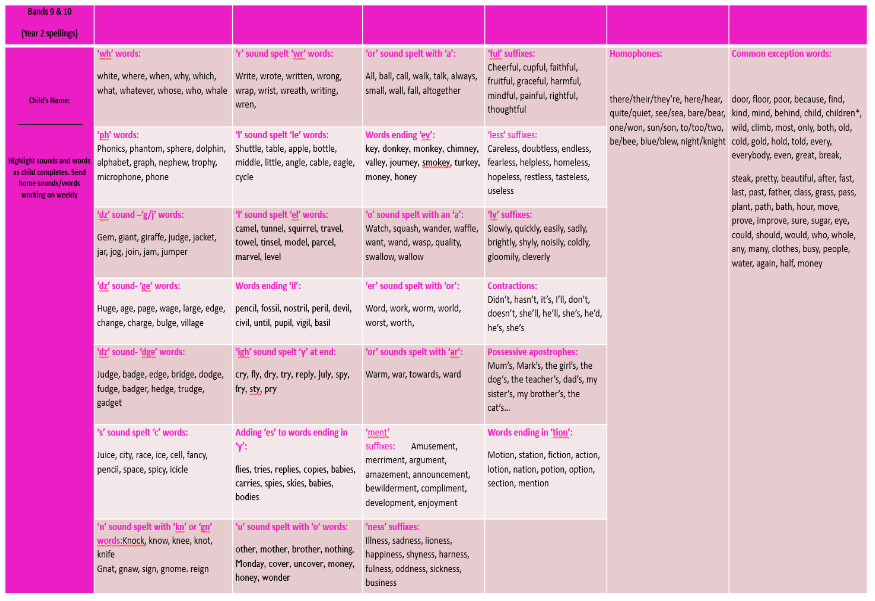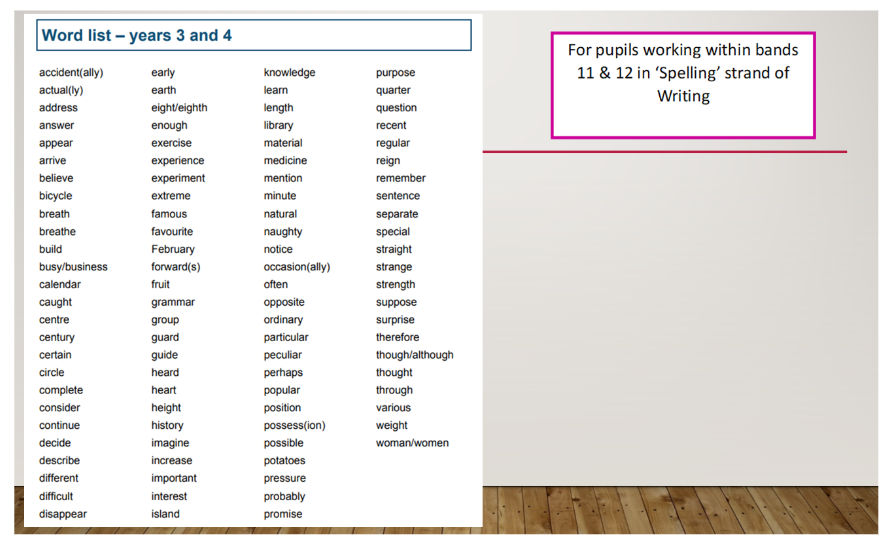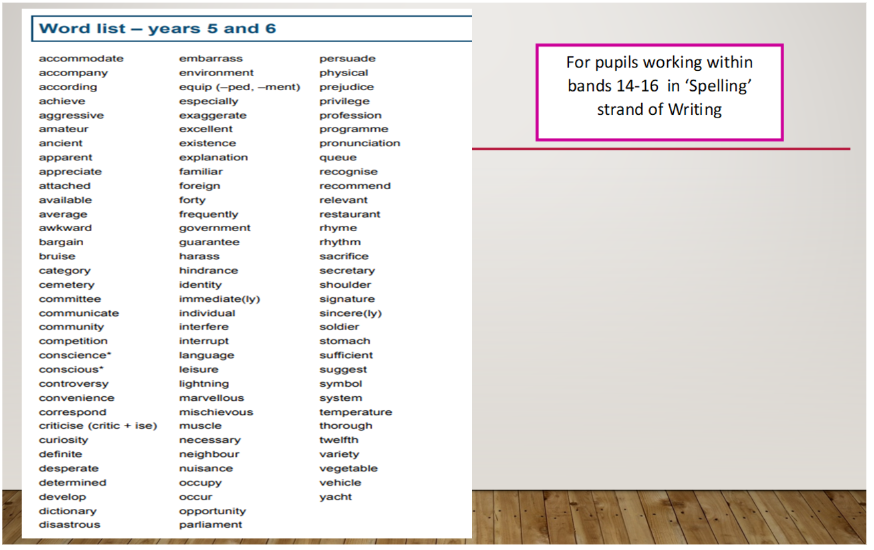 No photo albums have been added to this gallery yet.