School
Science at Dame Ellen has a very practical focus. Children are presented with a wide range of practical experiences that allow them to form an understanding of the world around them through interaction.
The children are encouraged to get hands on with experiments, experiences and observations. This encourages the children to become excited by Science and curious about finding things out. They learn to answer questions, for example, on how things are similar or different, how they change and what they can see happening.
Science is delivered in cross-curricular fashion which allows the children's learning to link in with current Topics or areas of study. They will also continue to develop and apply their communication, reading, writing and maths skills in science.
Science Curriculum
Our science learning is often linked to children's class topics. In Lambs and Caterpillars classes children follow the Knowledge and Understanding of the World strand of the Early Years Foundation Stage. The rest of the school follow the National Curriculum. Staff modify this so that all pupils are set relevant and challenging work. We work on a two year rolling cycle so all children have time and opportunity to assimilate new knowledge and skills. Working Scientifically underpins every sience unit and there is a heavy emphasis on meaningful practical activities. This academic year (2017-2018) we are following Cycle1. For more information on when each unit will be taught please see your termly Curriculum Newsletter or contact your child's Class Teacher.
Monkeys and Dolphins
Everyday Materials- exploring the senses
Animals including Humans - human body parts
Everyday Materials- Grouping
Animals including Humans -animal body parts
Plants
Seahorses, Bears and Foxes
Uses of Everyday Materials- grouping and classifying
Movement - Forces and motion
All Living Things - characteristics
Plants
Animals including Humans -life cycle and growth/ organisms
Habitats
Sharks, Meerkats,Owls and Hedgehogs
Light - light and shadows
Forces and Magnets- pushes and pulls movement
Plants - growing and local environment
Animals including Humans- health and growth/ ourselves
Sound
Lions
Uses of Everyday Materials- characteristics
Movement- forces and movement
Habitats - plants and animals
All living things - health and growth
Plants
Science enables children to become independent learners ! If we give children the tools to explore , they can make their own investigations.
EASTER STEM DAY 2018
Upper school visited The Big Bang Fair at the NEC and engaged in lots of science and engineering.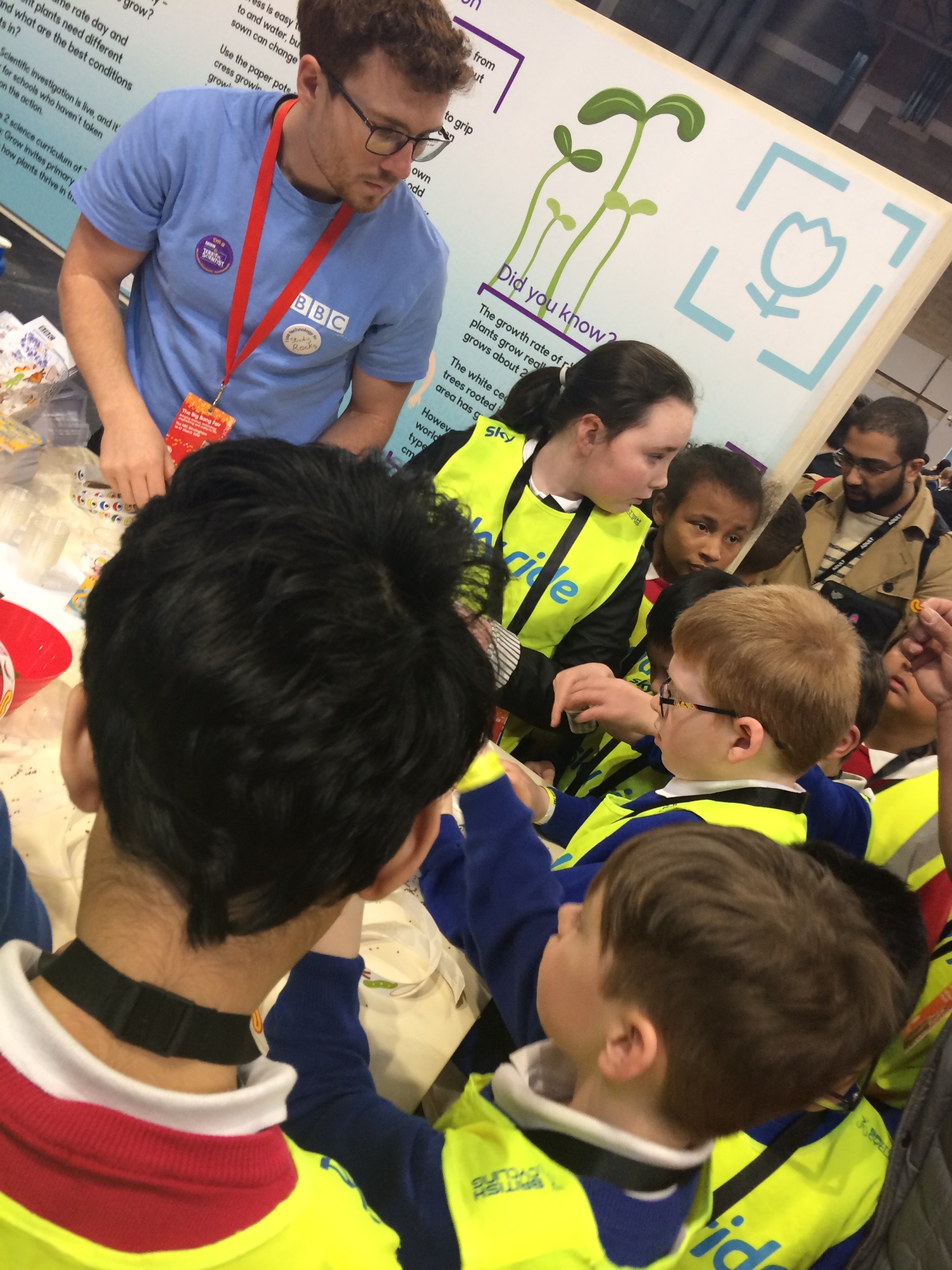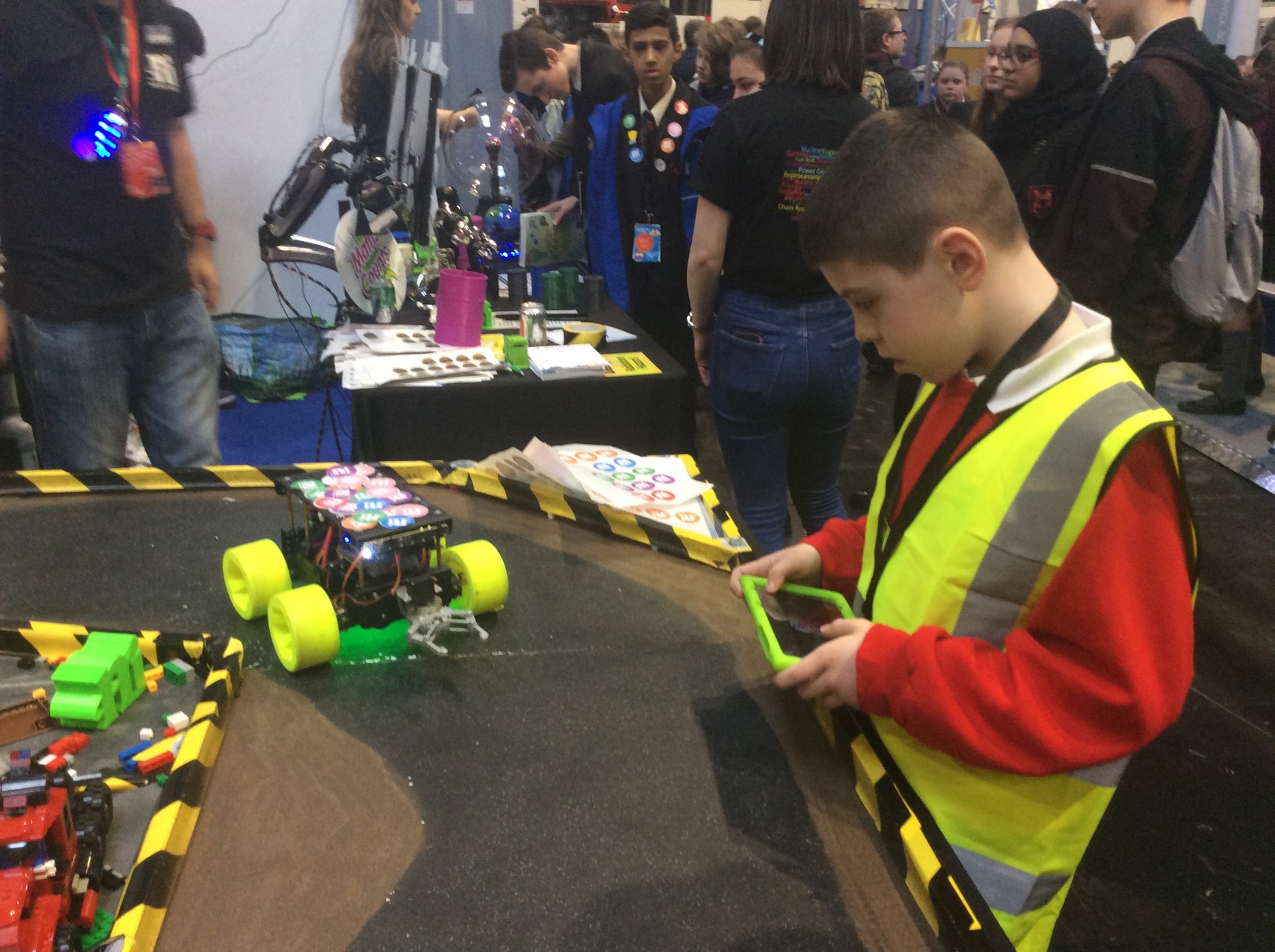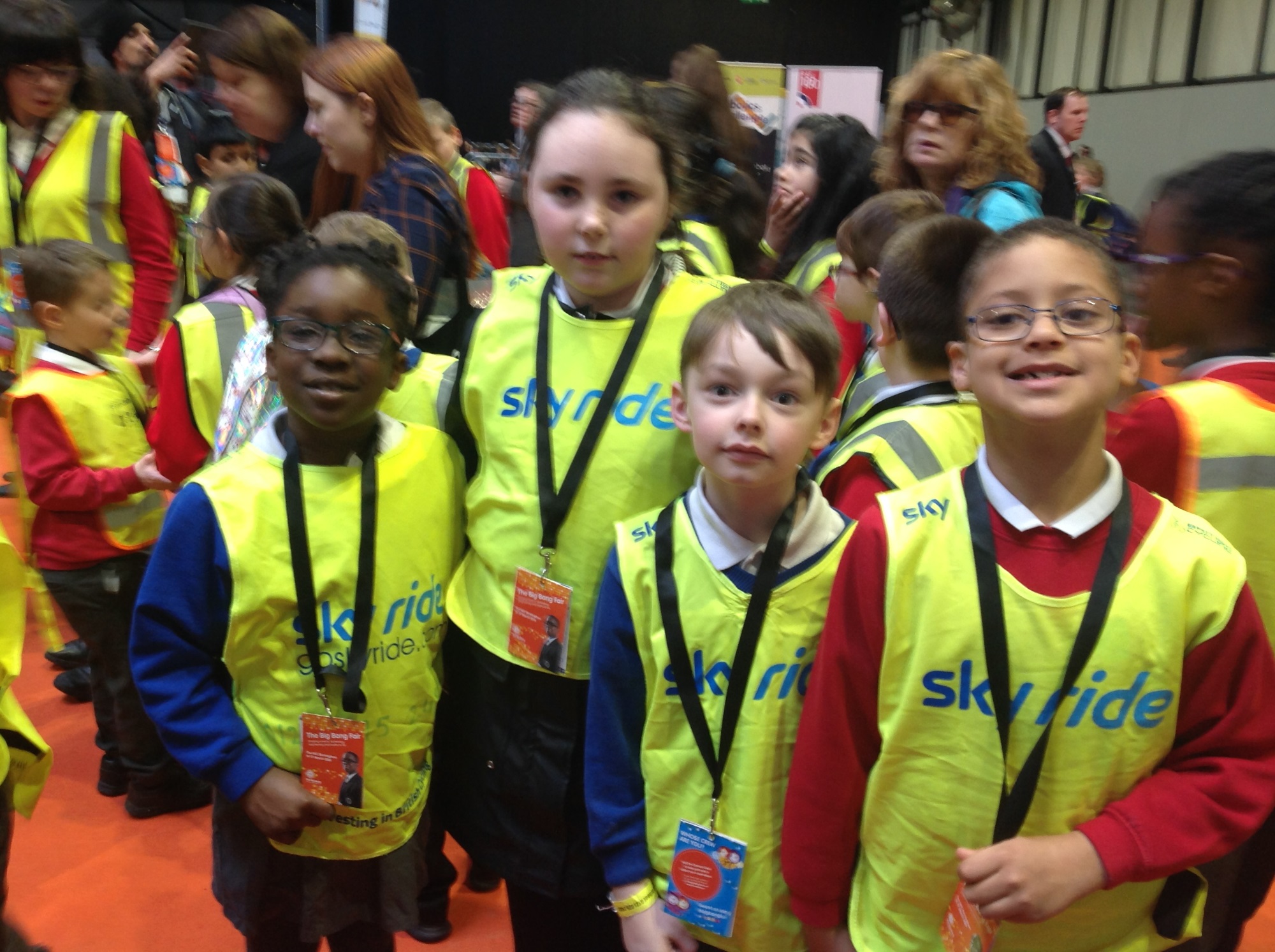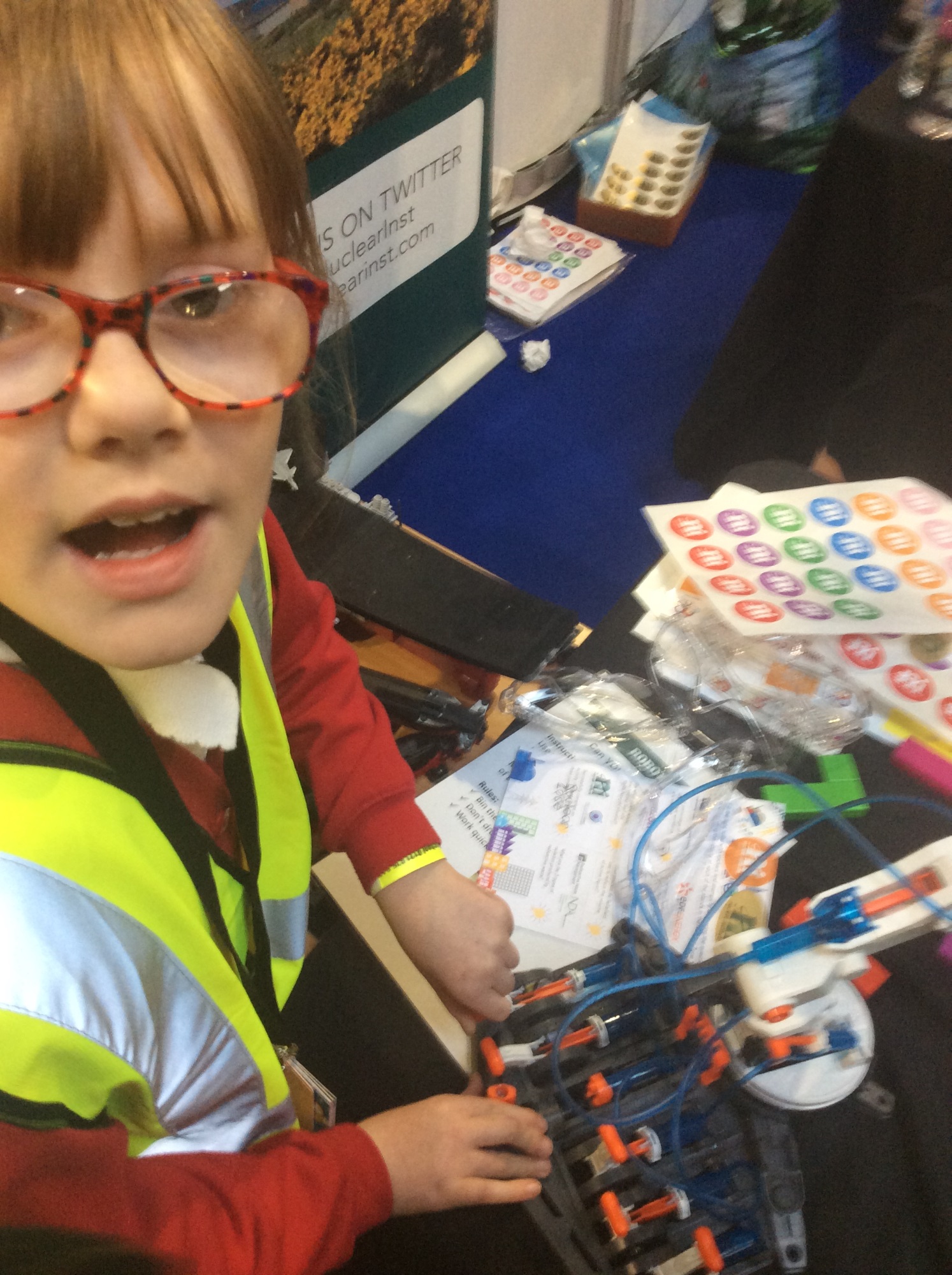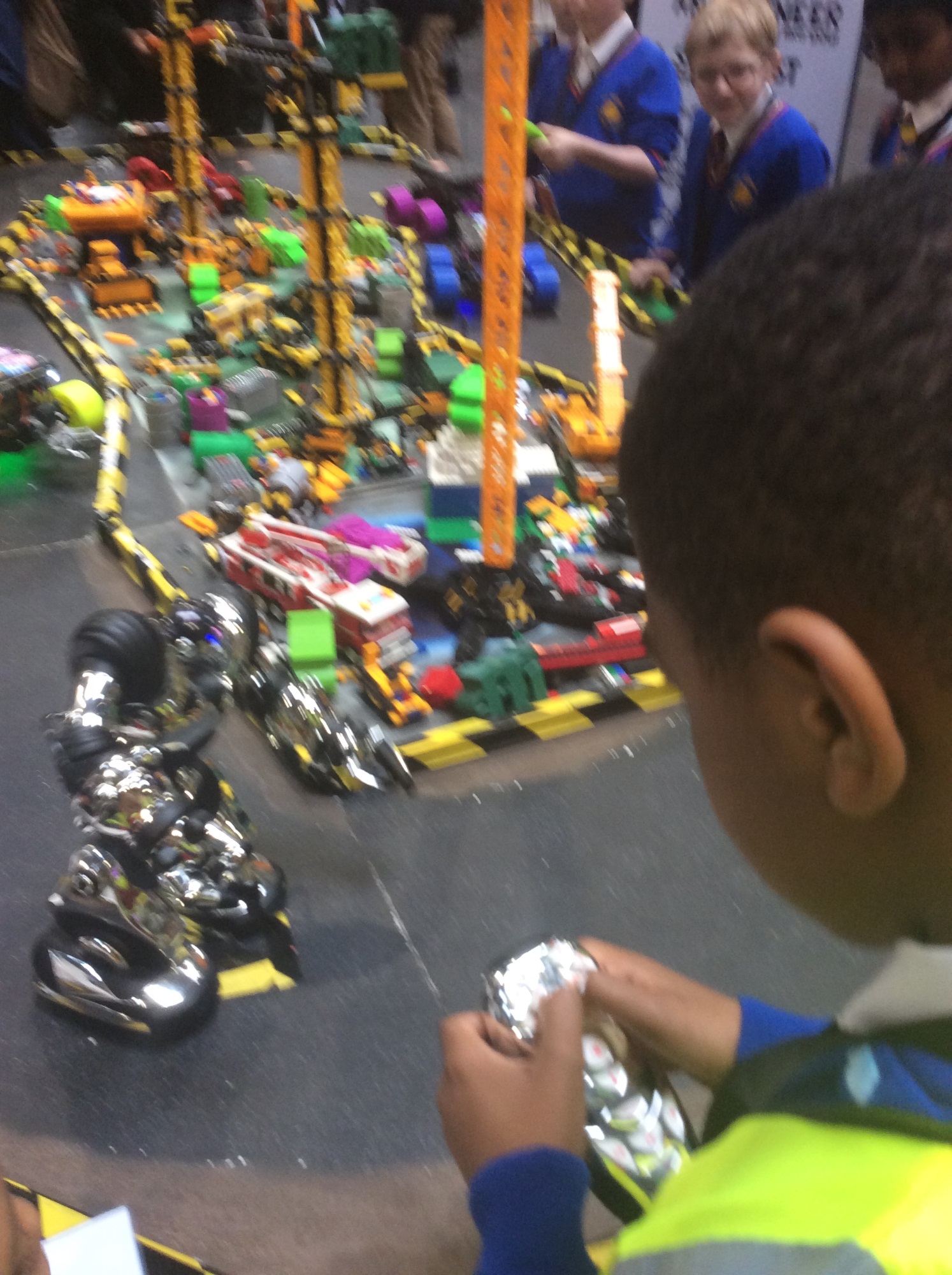 Lower school worked on scientific enquiry whilst having lots of fun with eggs!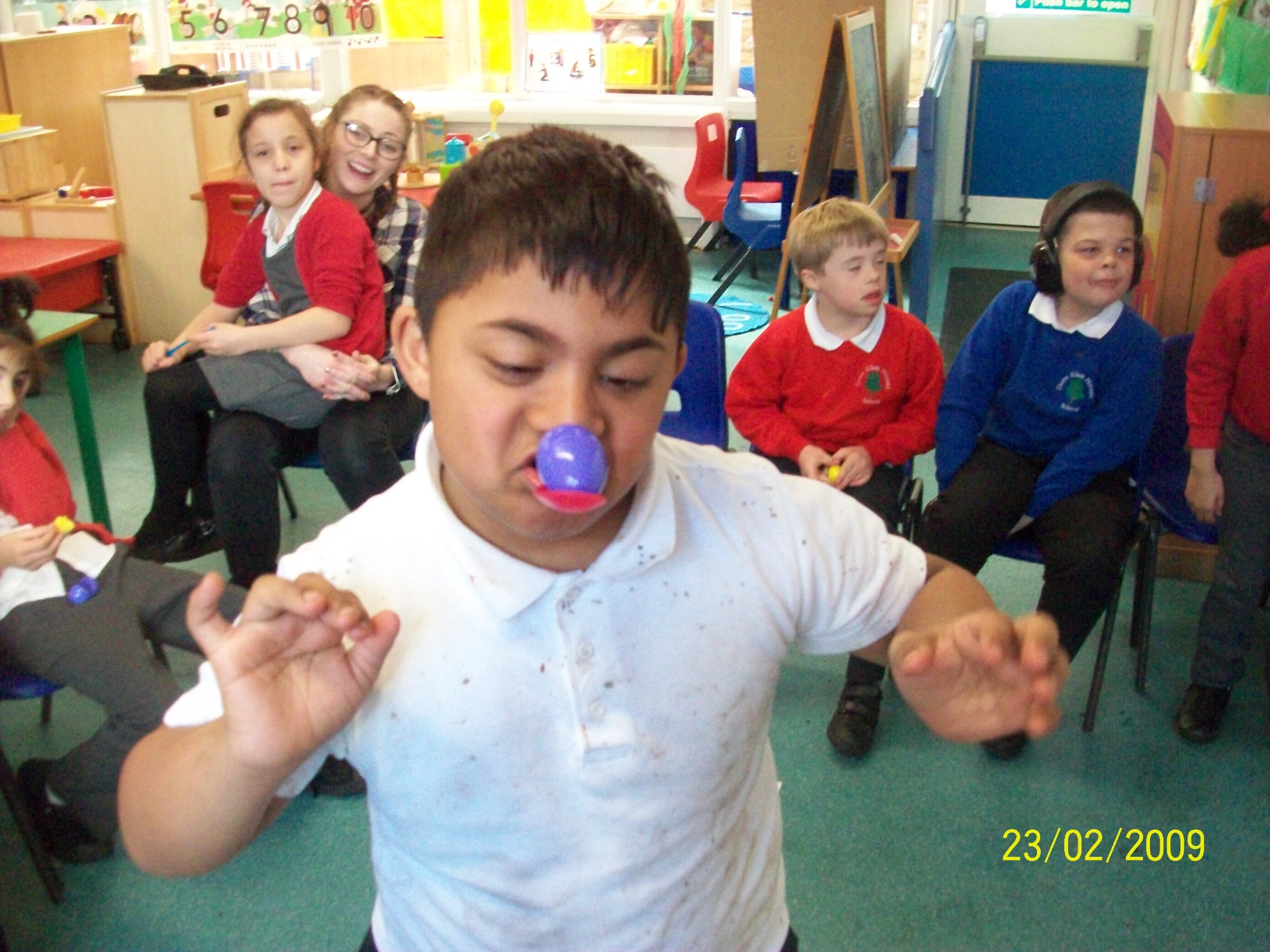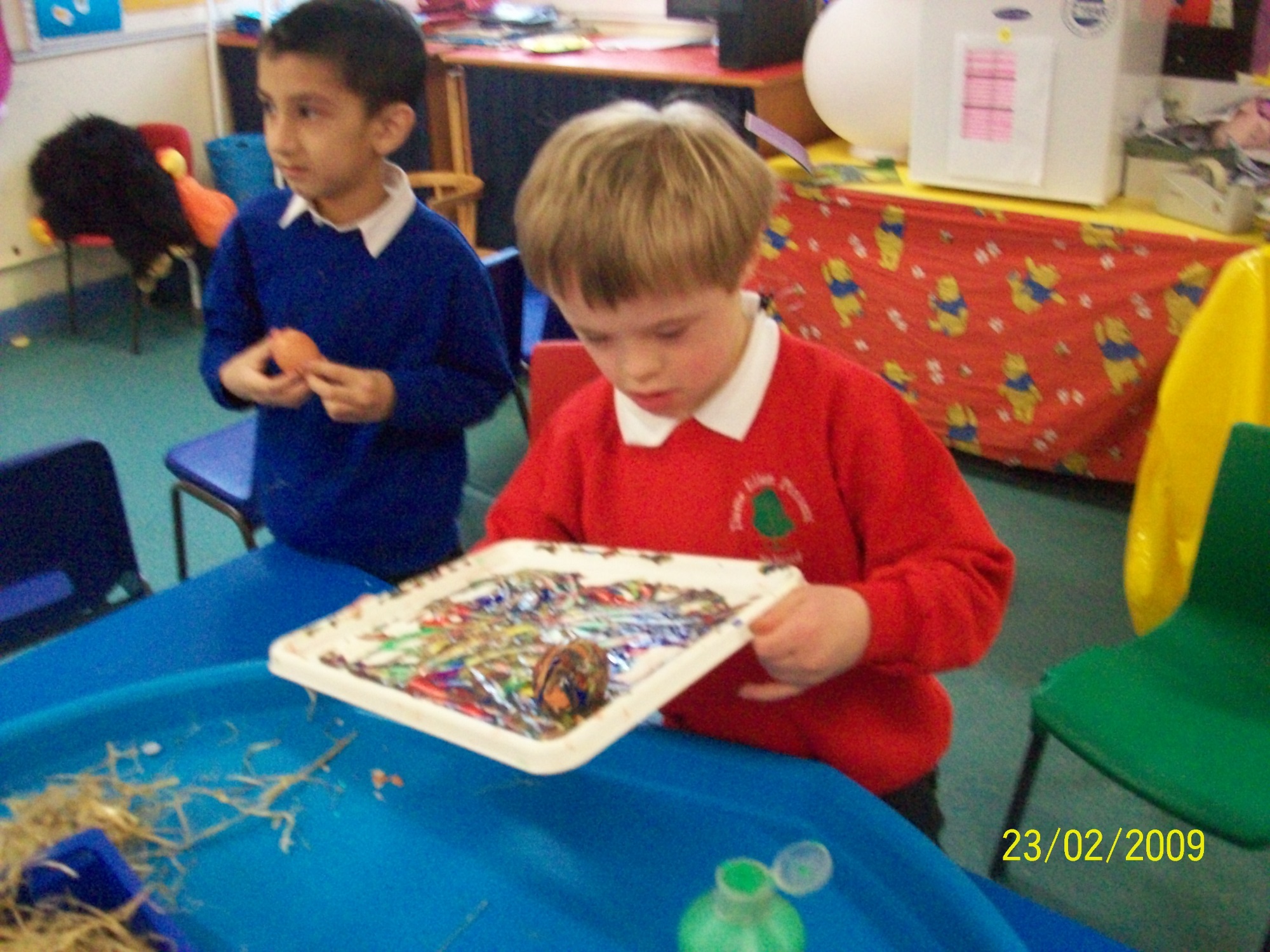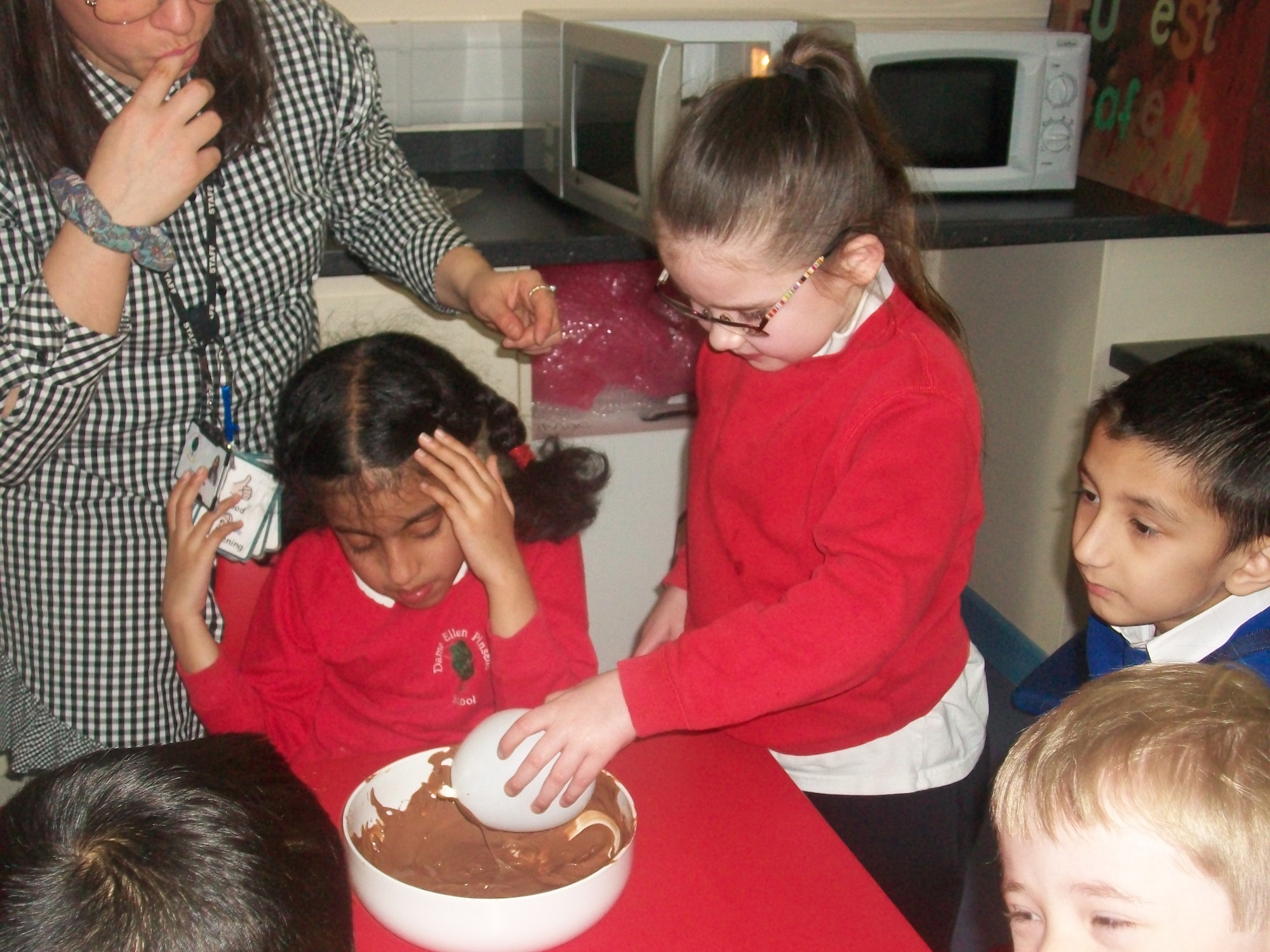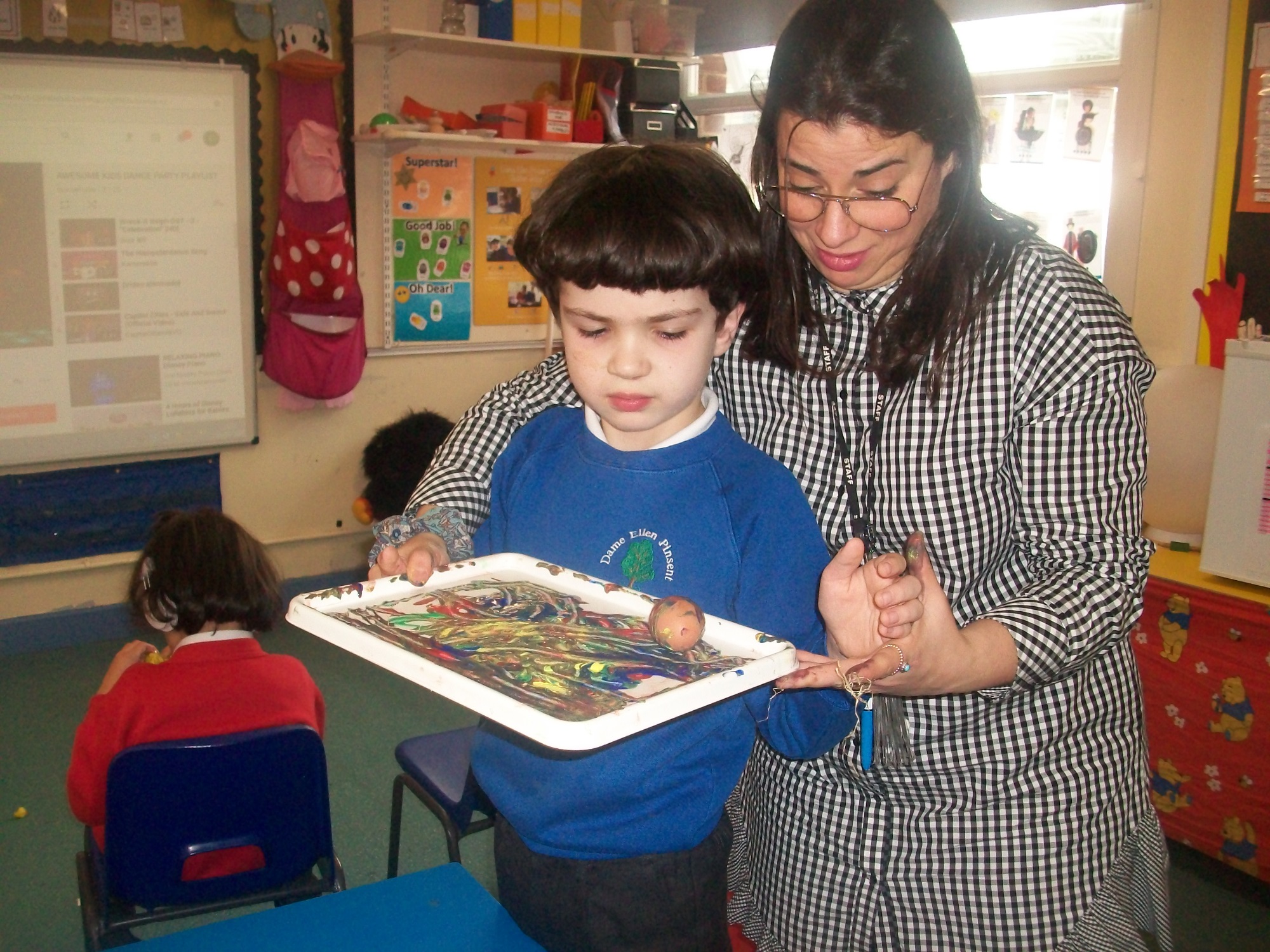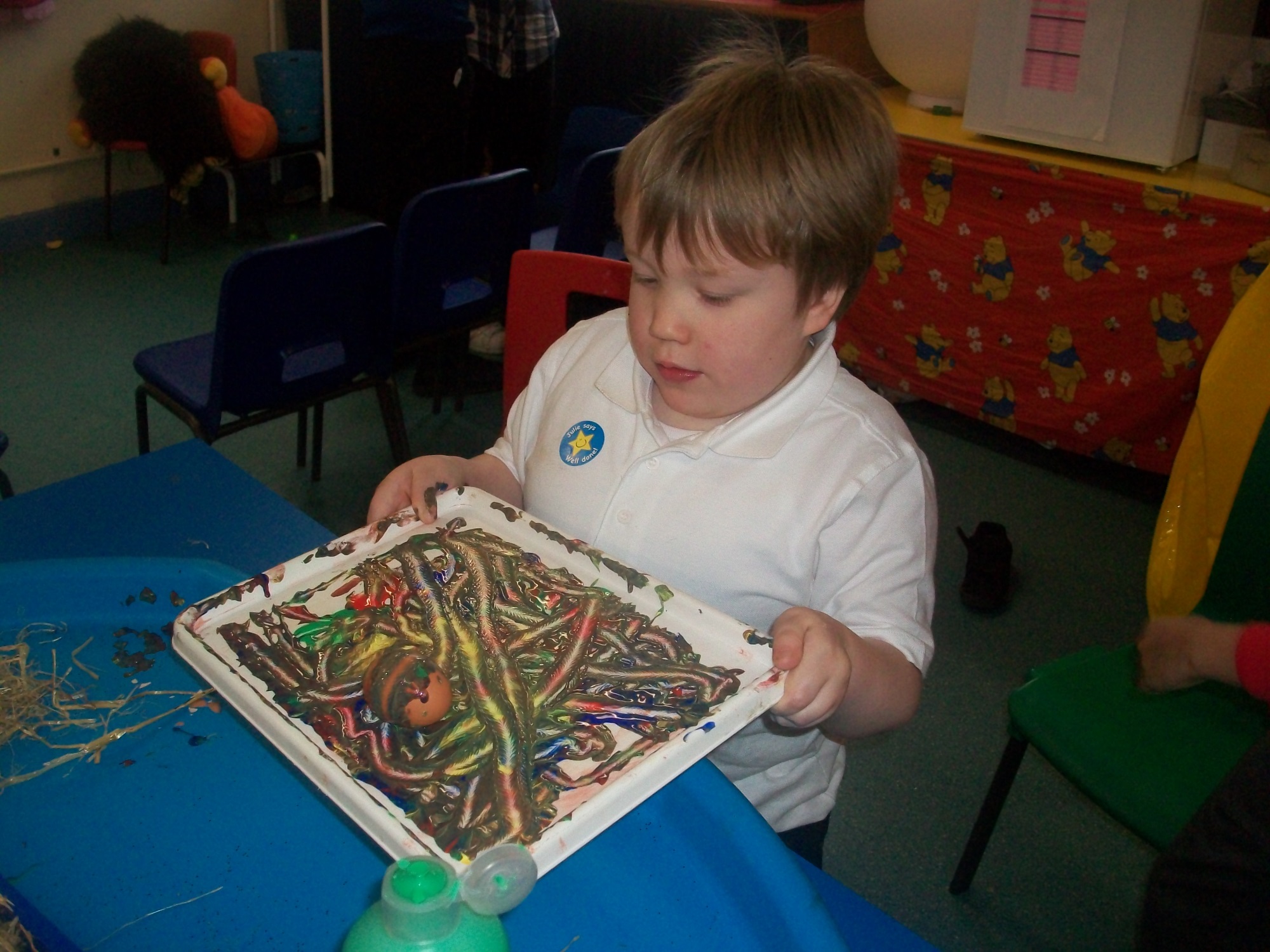 Science Week 2017
During National Science Week, Dame Ellen participated in some fun and messy experiments. We looked at chemical reactions, surface tensions, static electricity. We made lava and slime and managed to put a skewer through an inflated balloon! All classes had a bucket of science and there was great feedback from teachers and pupils along with lots of wow moments!
Science Week
From 2015 Dame Ellen added an extra curricular week for Science. This was a themed week where children had the opportunity for inclusion with pupils from different classes. The children took part in a huge variety of WOW experiments such as making a bouncy ball, glittery explosions, balloon monsters and lava lamps! We even had a visit from a real scientist who set off a rocket in the school grounds! The children thoroughly enjoyed the week and were excited and engaged throughout. Watch out for our next Science Week !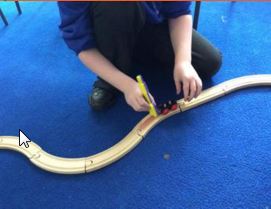 Exploring pushes & pulls with magnets.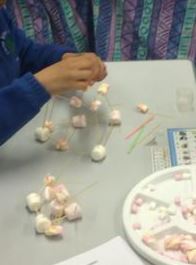 Finding out which materials make the best towers.
Science Week 2016
This year we delivered yet another successful Science Week. This year the focus was on 'Radical Rockets'. Classes were paired and given experiments to try out under the theme of 'Radical Rockets'. Then children were challenged to modify their experiments to create the best rocket and become real 'Rocket Scientists'. The children at Dame Ellen never disappoint and threw themselves into the challenge enjoying every moment! The week culminated with an assembly where children were awarded with a 'Radical Rocket Graduation Certificate' and given the status of being a real 'Rocket Scientist'.