Hedgehogs
Welcome to Hedgehogs Class page!
Our teachers are Mrs. Blaze-Jones and Mrs. Williams. Amma and Rachel are our teaching assistants.
Mrs. Williams teaches us on a Monday, Tuesday and Friday and Mrs. Blaze-Jones teaches us on Wednesdays and Thursdays.
Summer Term 2018:
Our summer topic is 'Lights, Camera, Action!' and we will be exploring the history of films and cinema. In English we will be learning about graphic novels (comics) and creating our own superheroes that can be used in our own comic strips. We will be acting out the stories we write and filming our amazing action stories in front of the green scene! In science we are learning all about 'sound' and using this to create soundscapes as background music for our films.
Spring Term 2018:
This term we are 'Reaching for the Stars' as we begin our new topic about space. We will be learning all about our Solar System through art, design & technology, music, PE, geography, history and science. We will be making a giant rocket ship for our learning zone in Hedgehog's classroom!
In English, we will be reading 'King of Space' and 'Aliens Love Underpants'. In Science we will be learning about 'Plants'.
Autumn Term 2 2017:
Our topic last half term was 'The UK' We leanrt all about the country in which we live and the other countries that are part of the United Kingdom.
In English, we read 'Katie Morag' stories about a fictional character who lives on a remote Scottish island. We compared her home with ours.
In Science we investigated forces and magnets.
Autumn Term 1 2017:
Last half term our topic was World War II. We linked our English and Maths work to our topic as much as possible. In our Writing Wizard lesssons, we explored the magical world of Narnia through C.S.Lewis' 'The Lion, the Witch and the Wardrobe'. Here are some examples of the amazing things we did....
English
We described the fantasy setting of Narnia. We needed to imagine what Lucy would feel, see, hear and smell when she entered through the magical wardrobe.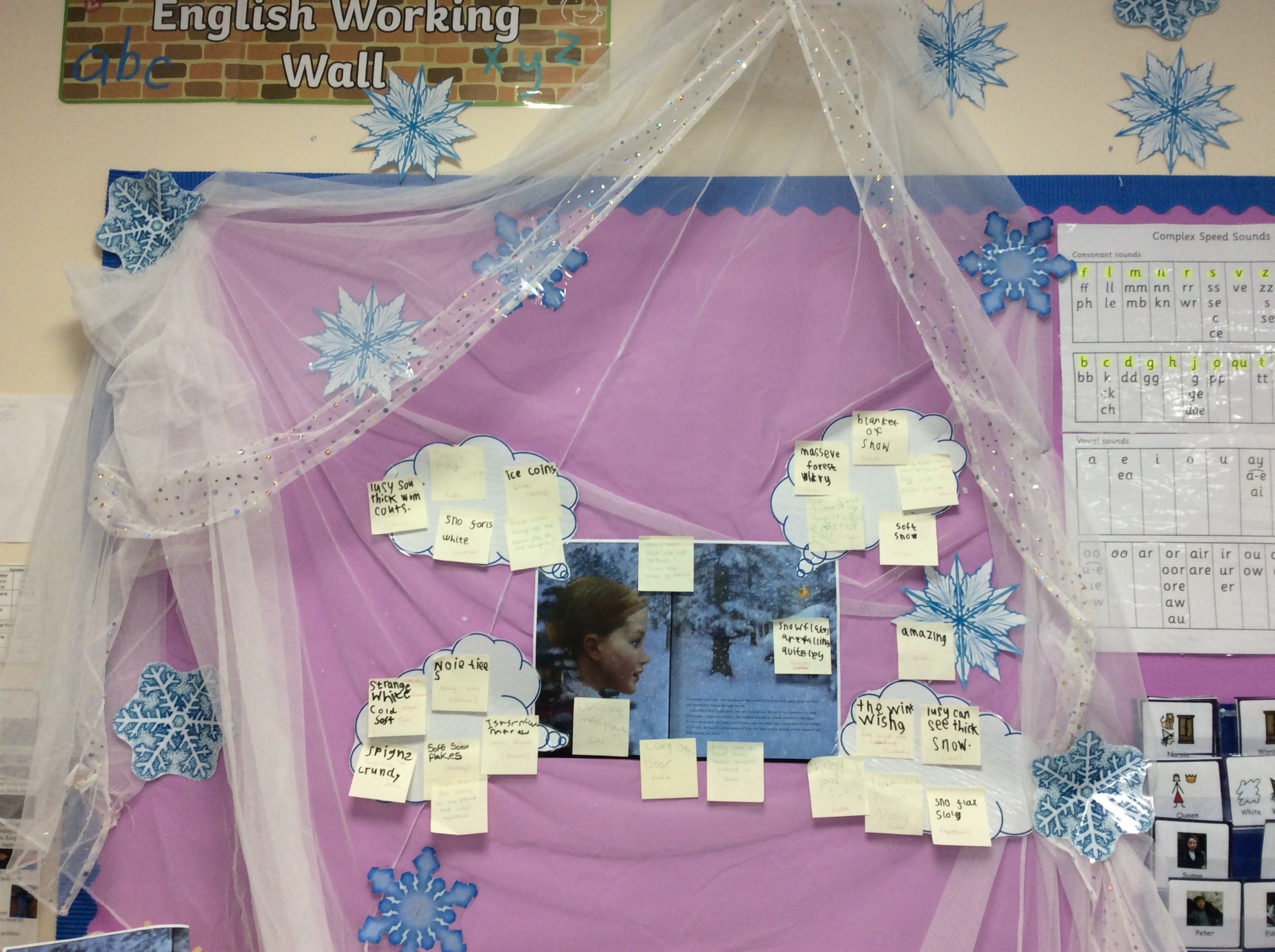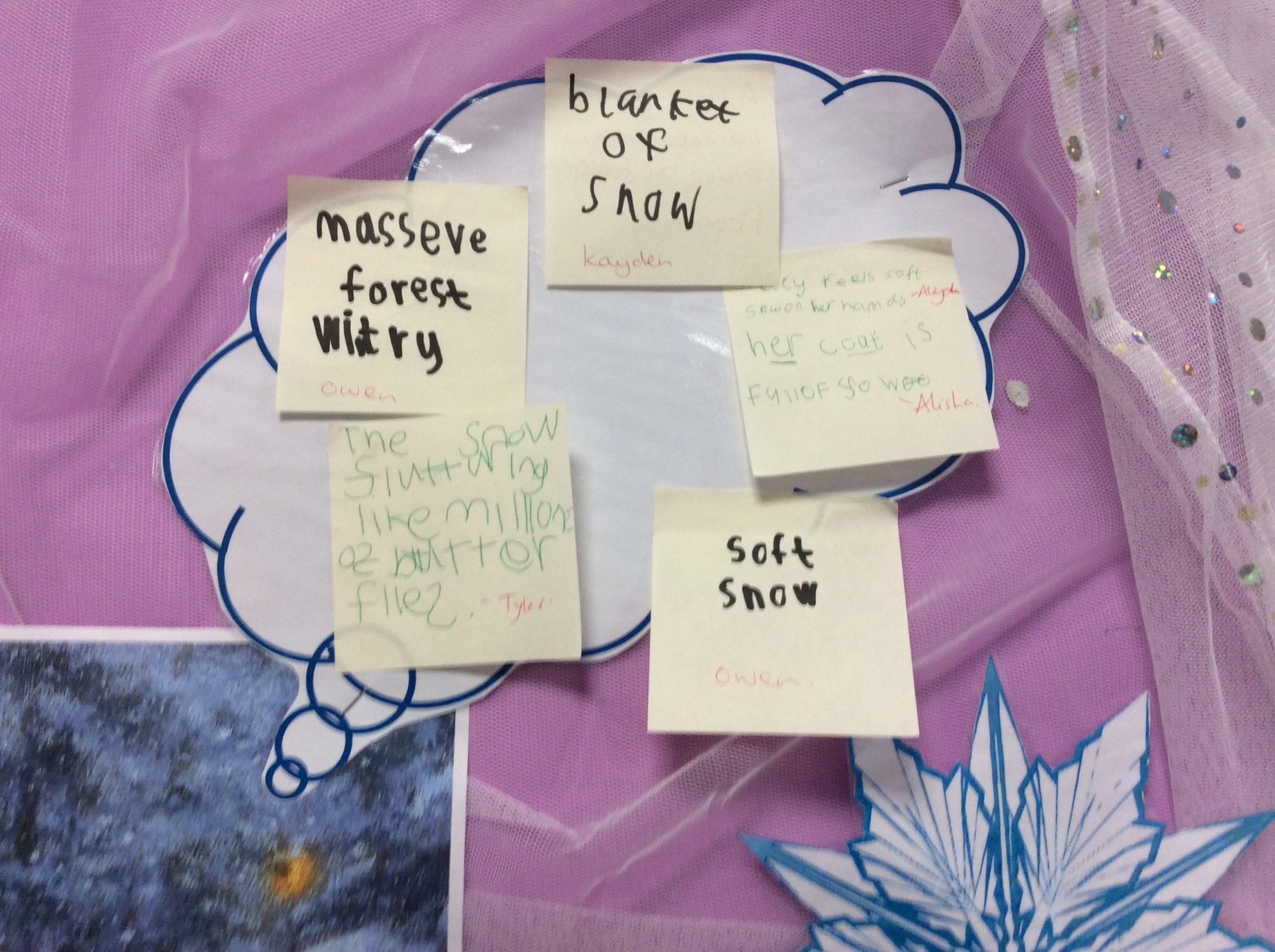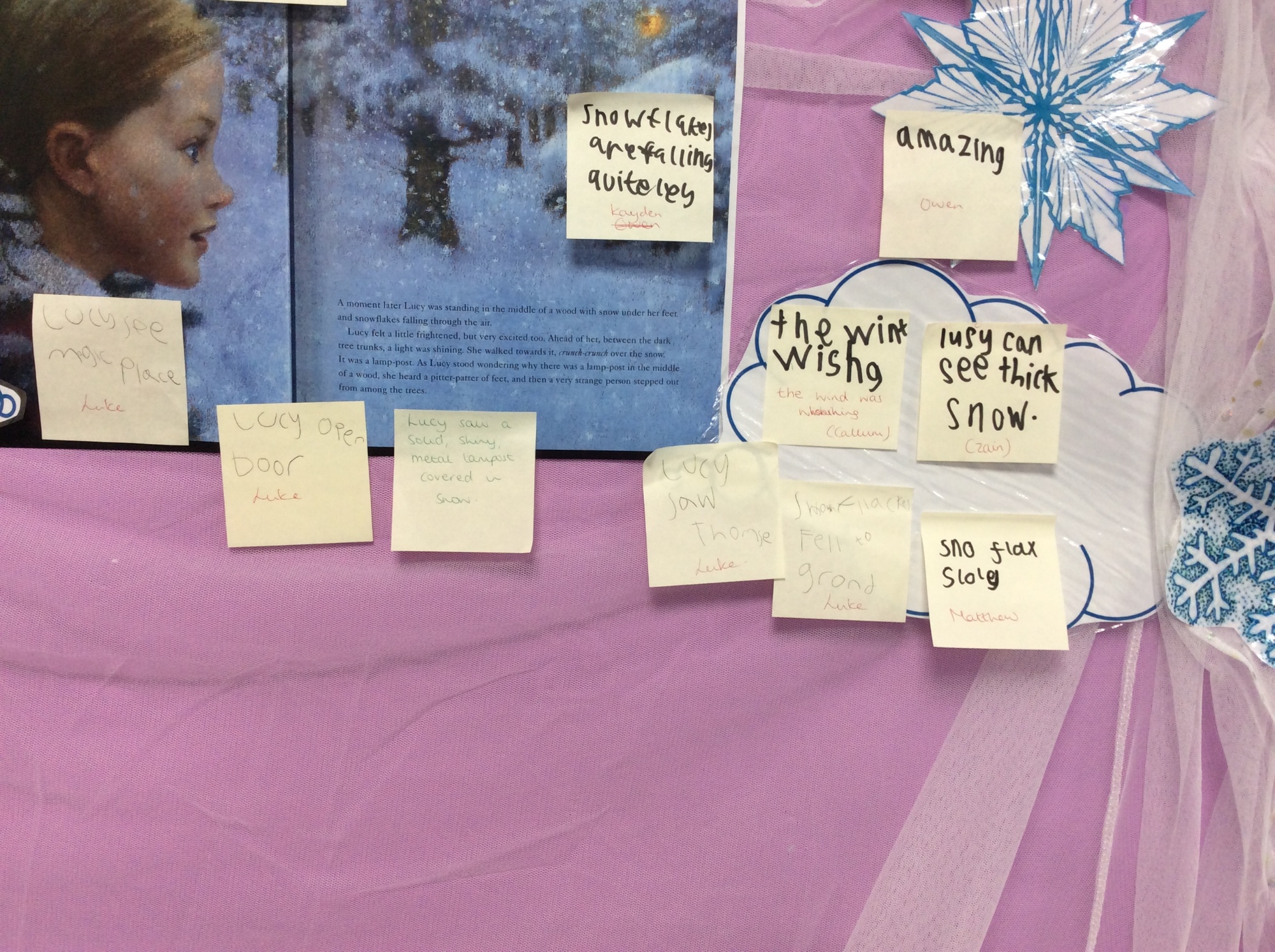 We mapped out the story in our groups...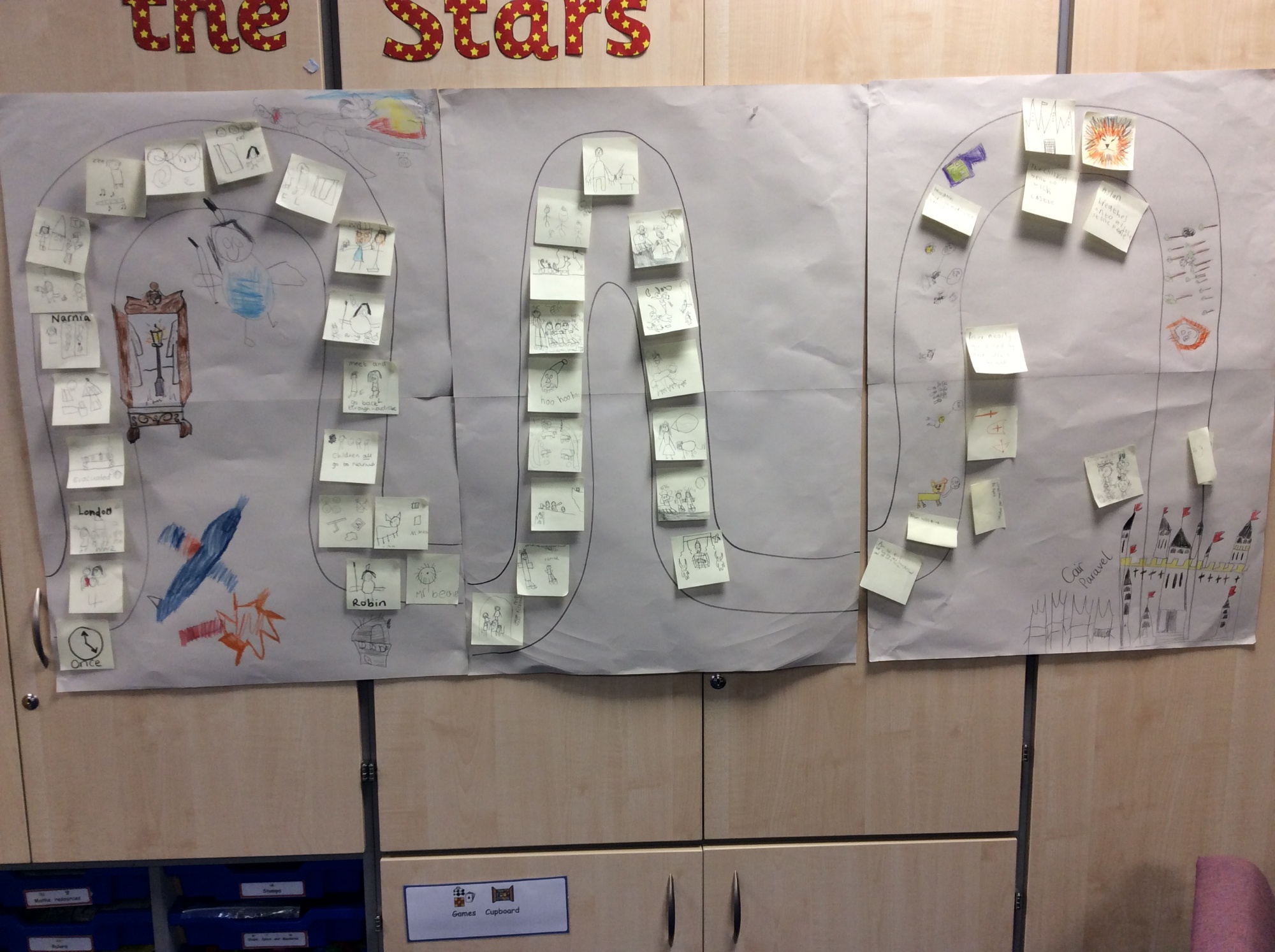 Maths:
Number: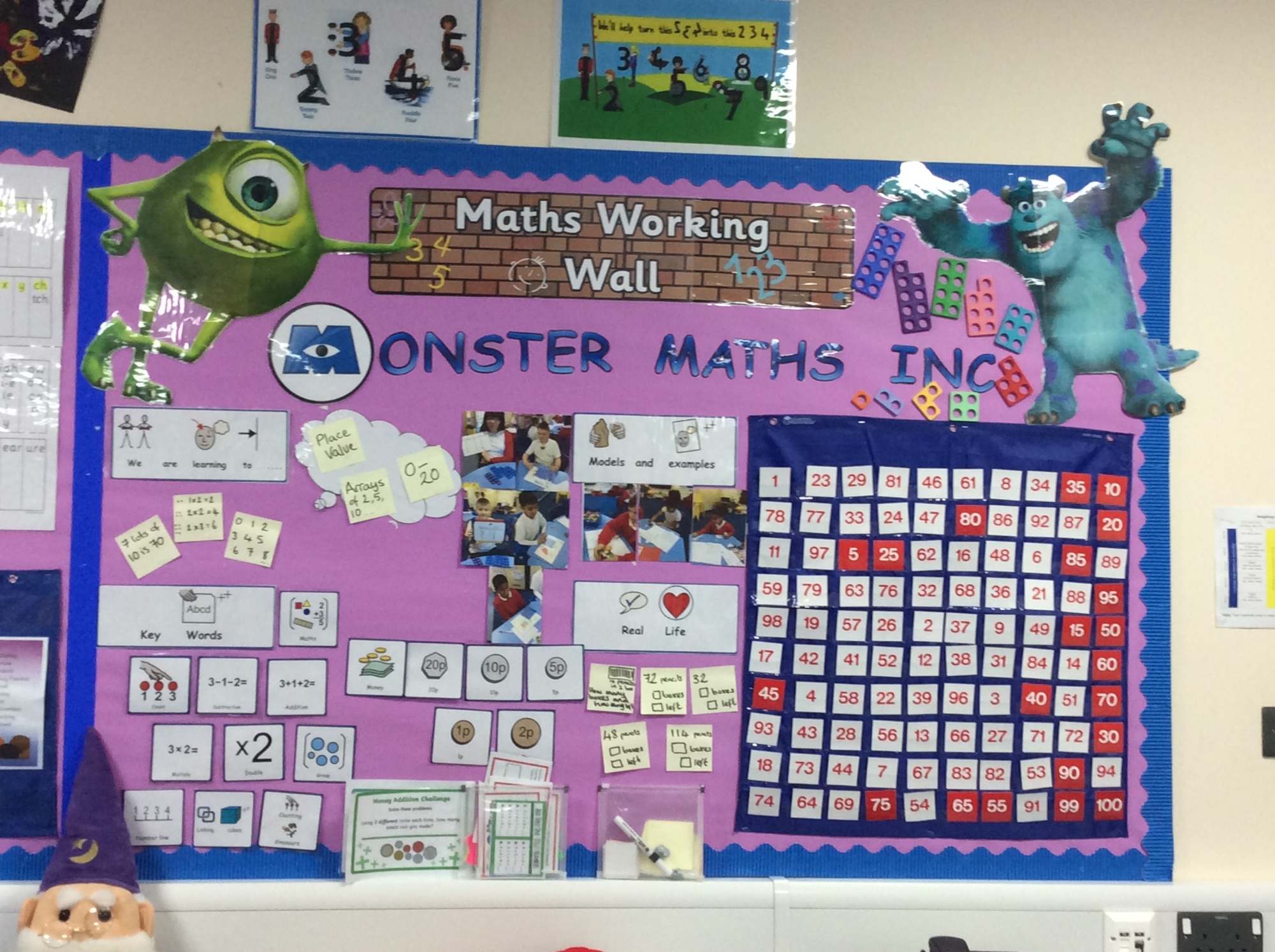 We have been using lots of practical resources to help develop our number and place value skills (including adding, subtracting and multiplying)
We have been practicing clever strategies to work out answers in our heads using our 'mental maths' skills.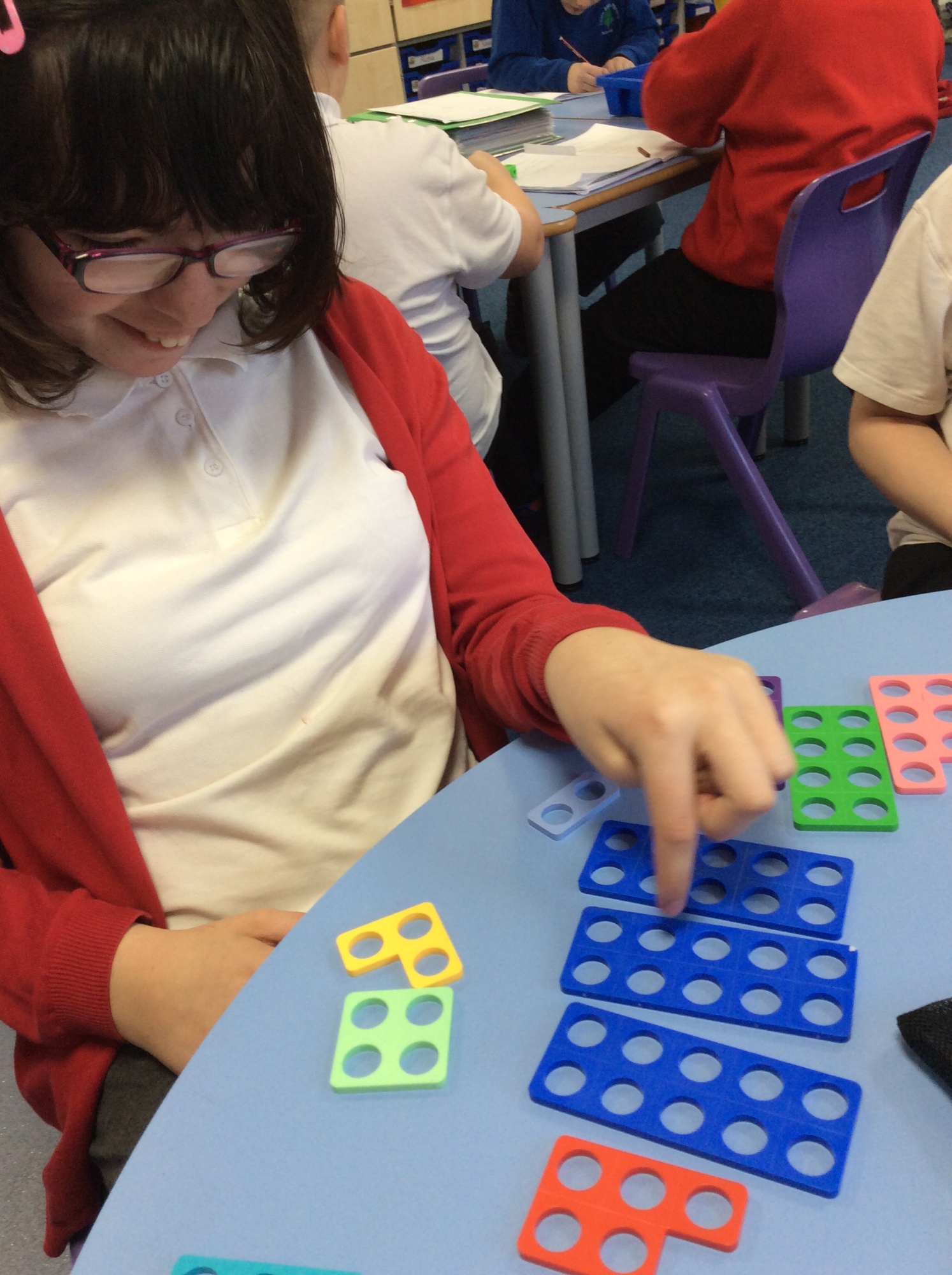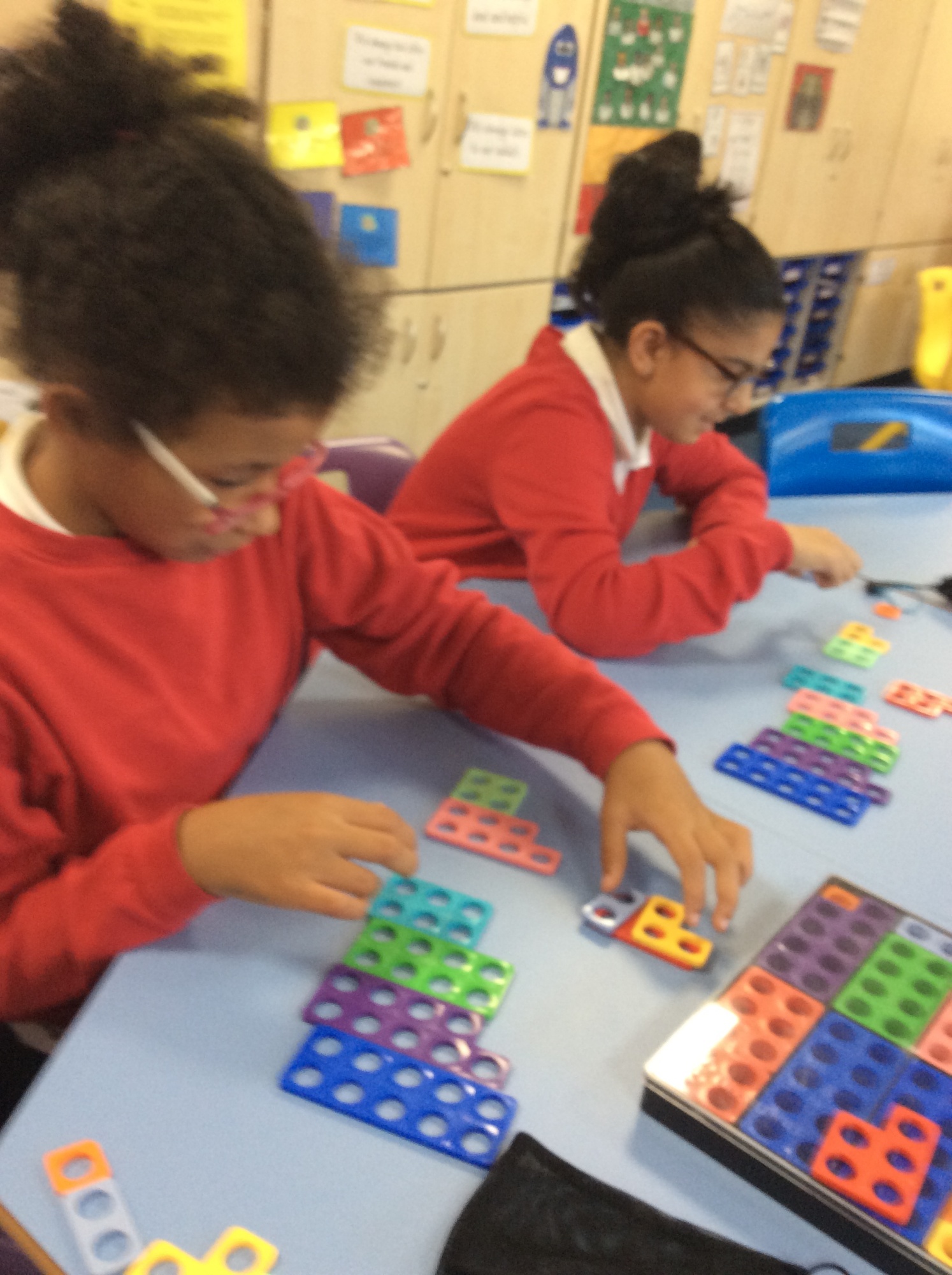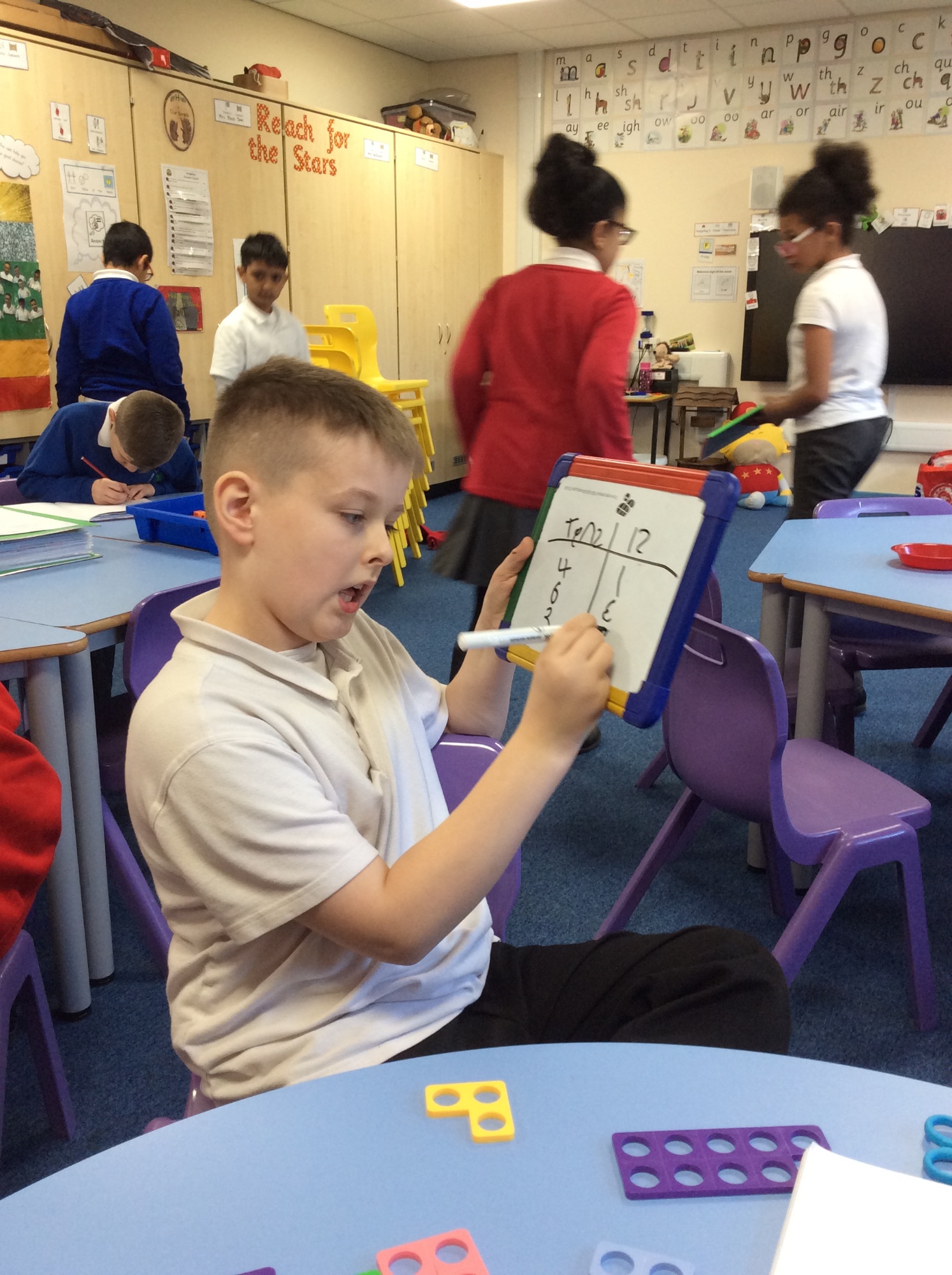 We also practiced counting, adding and taking away using money....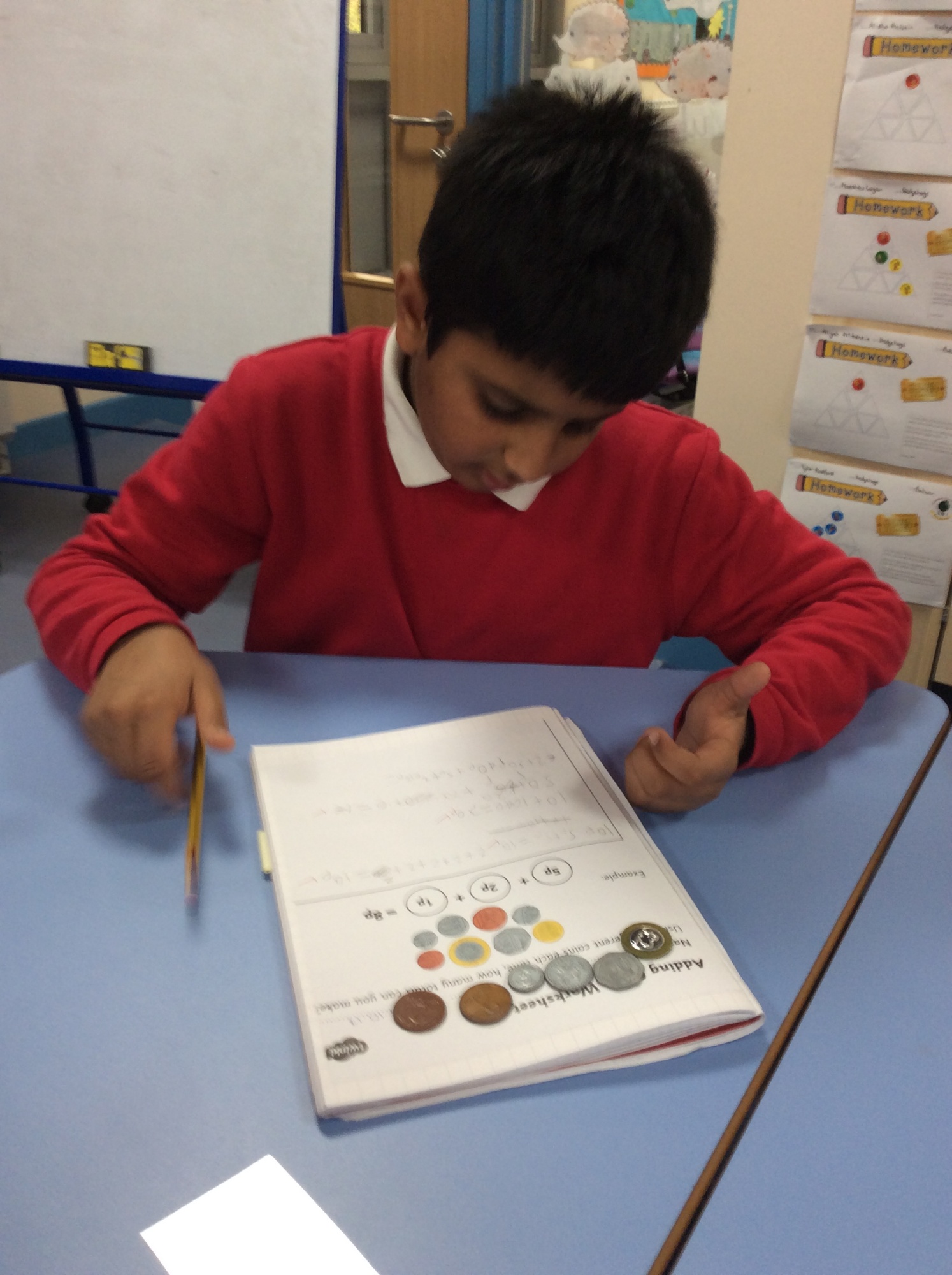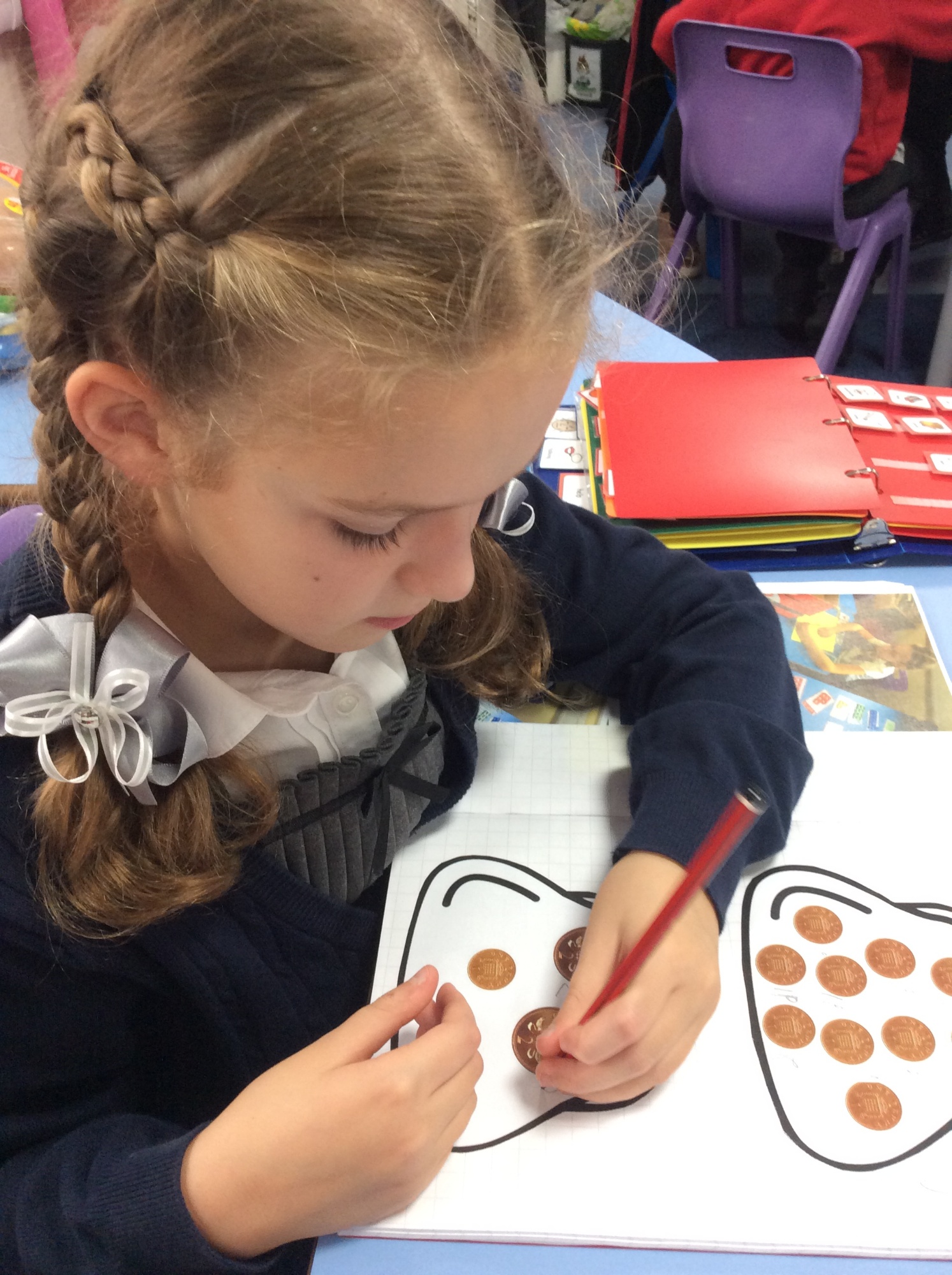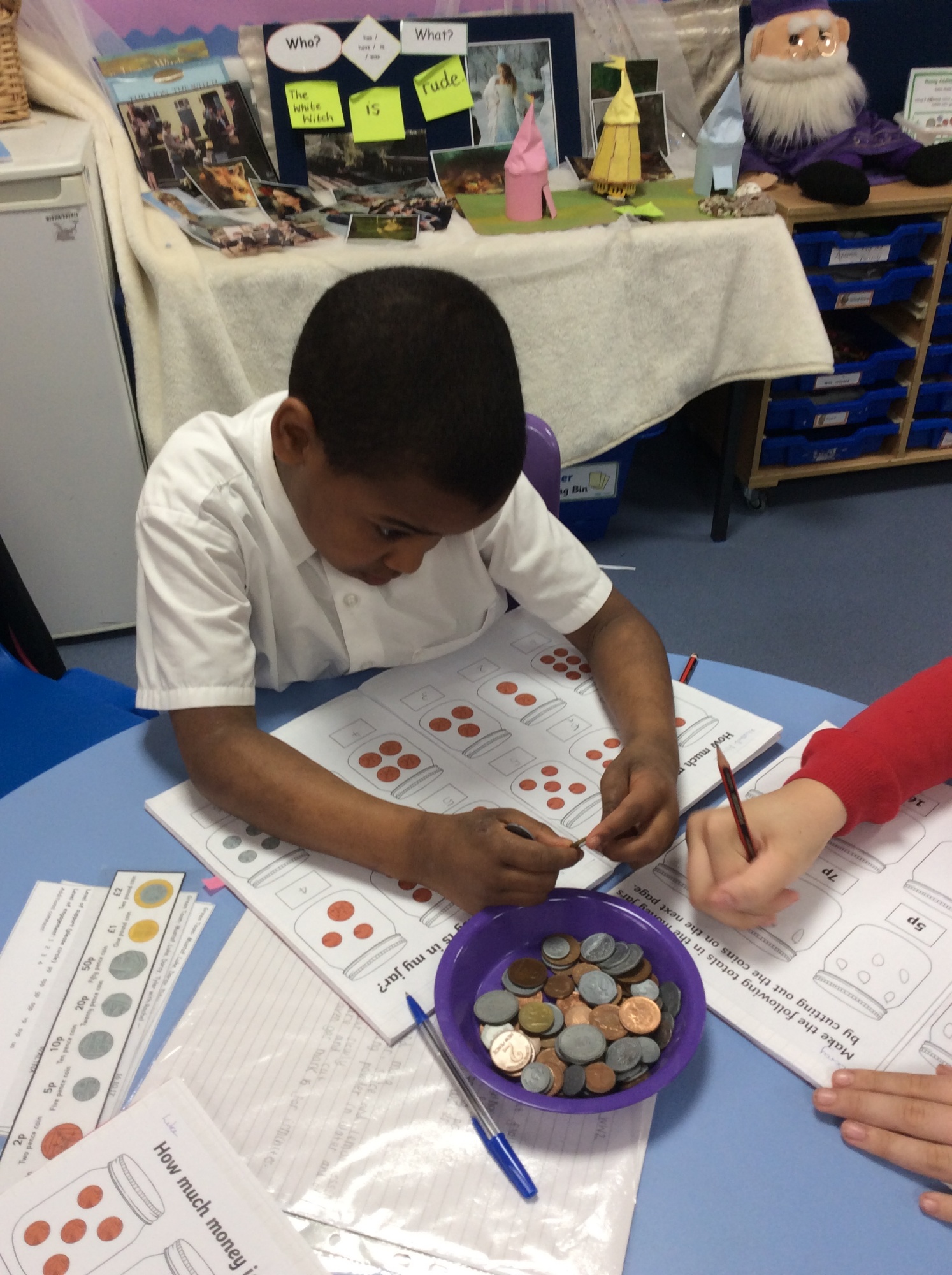 Shape, Space and Measures:
In shape, space and measures, we have learnt all about 2D and 3D shapes, weight and length.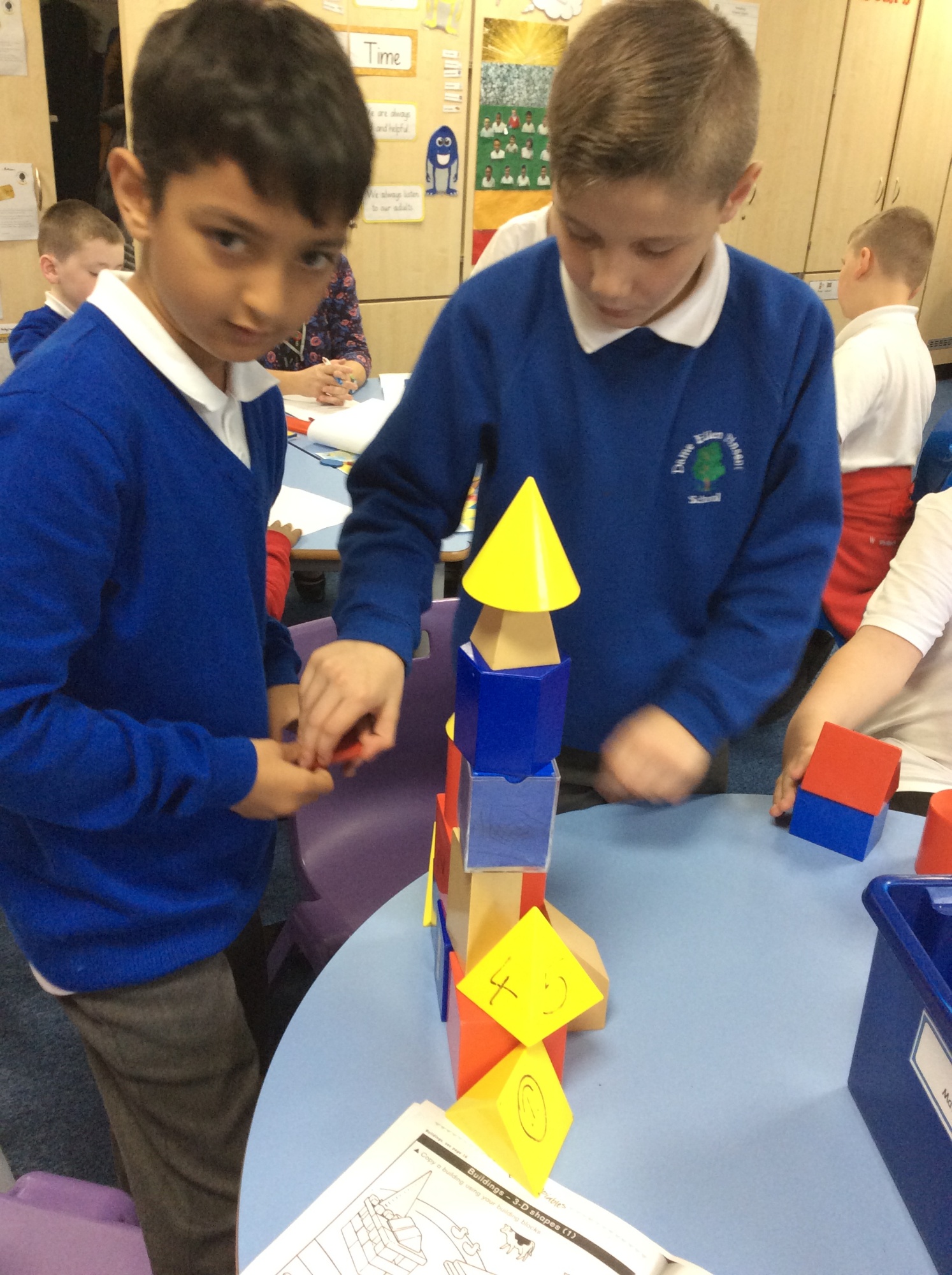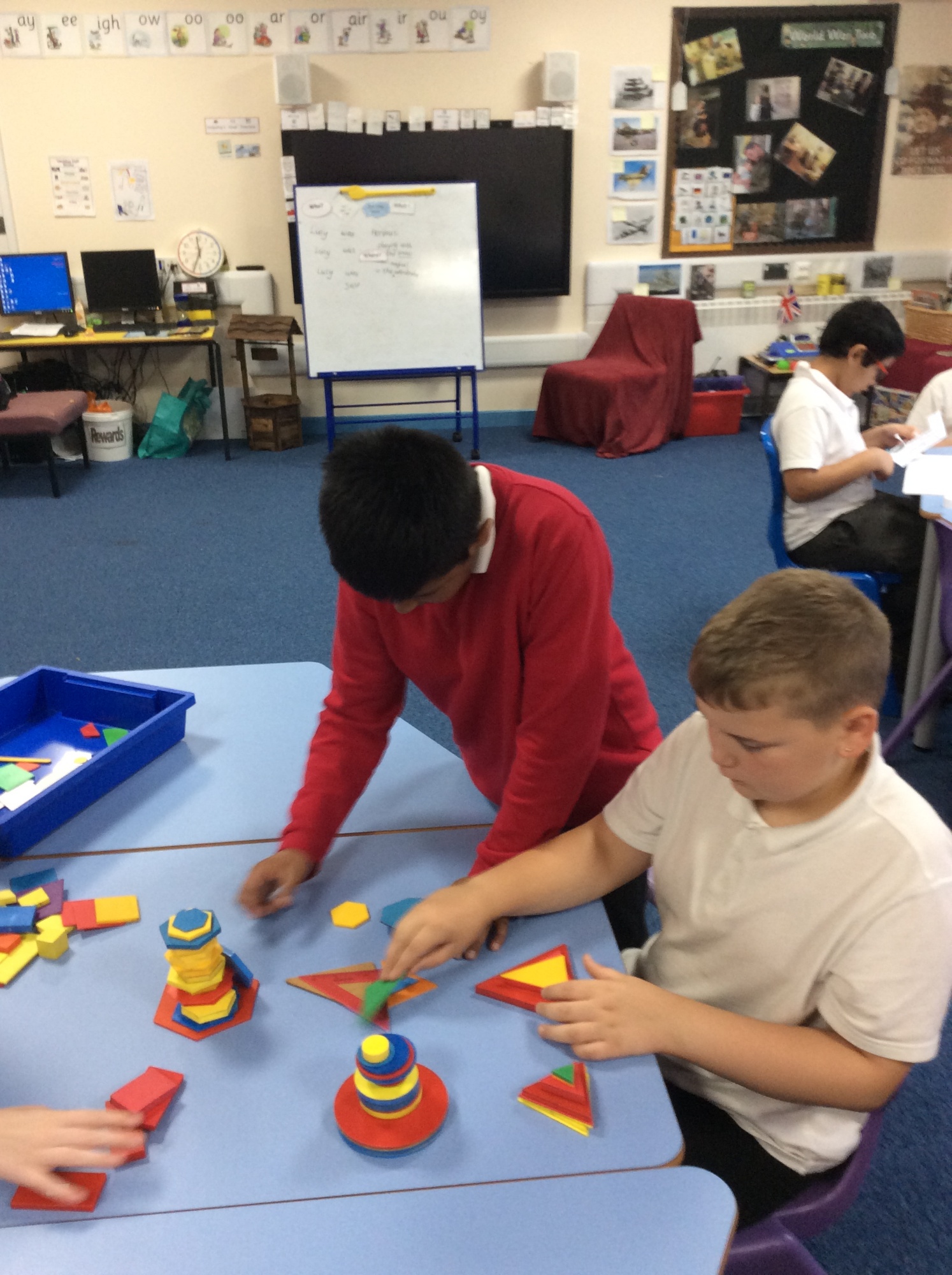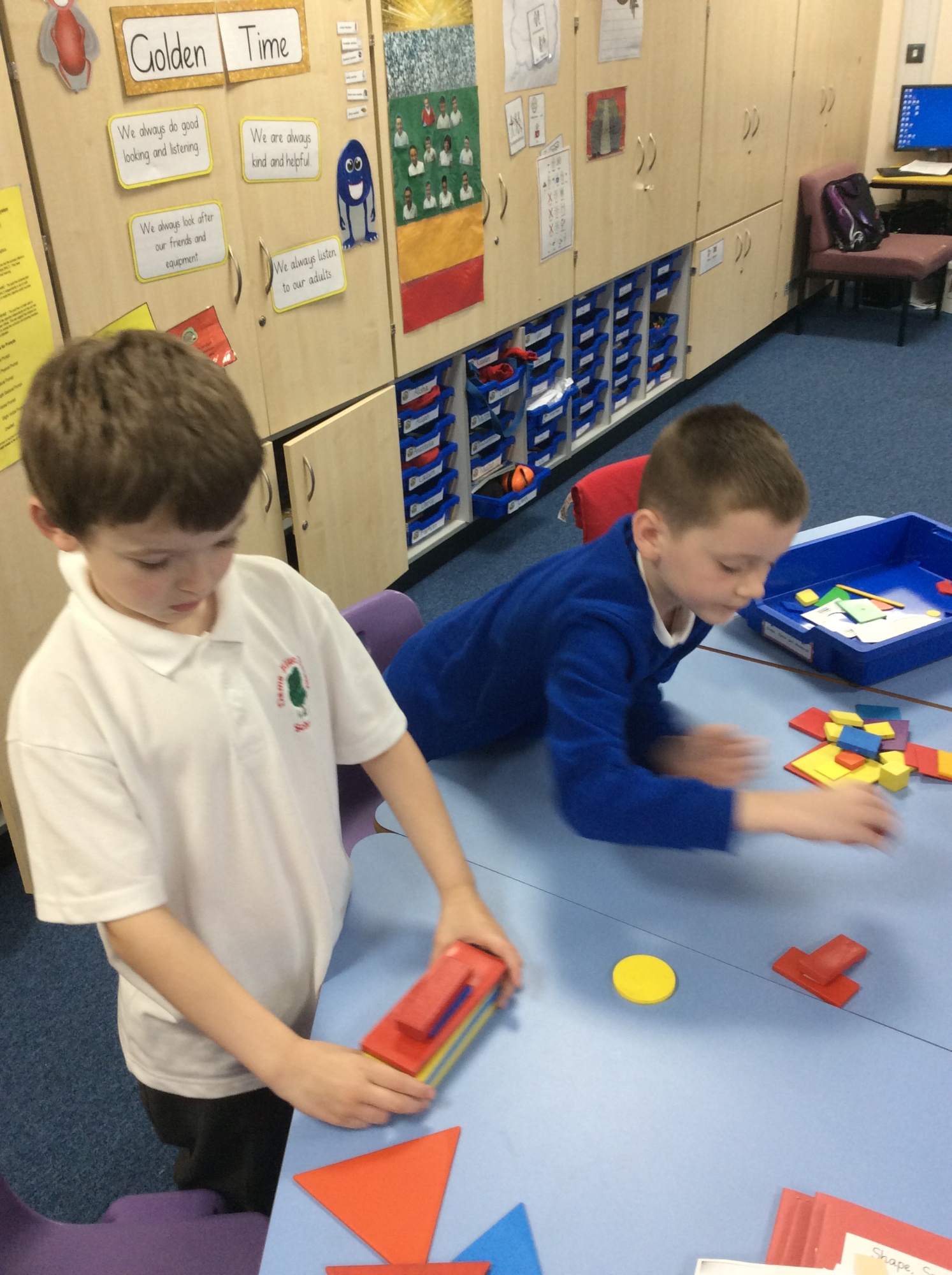 Science:
In Autumn 1 we learnt all about 'Light'. We explored which sources of light we have in school and investigated which materials would let light pass through (transparent) and which materials would block light (opaque)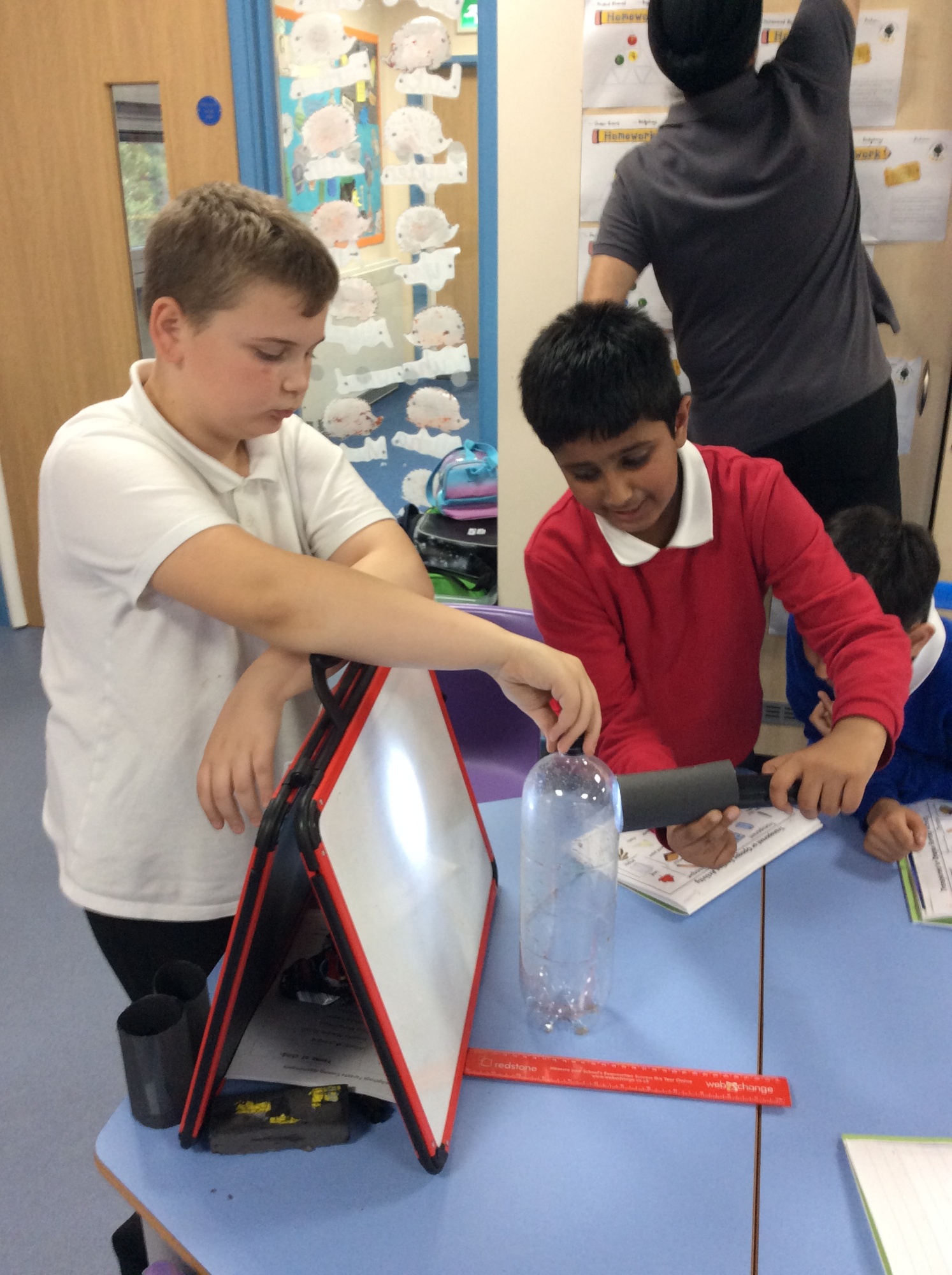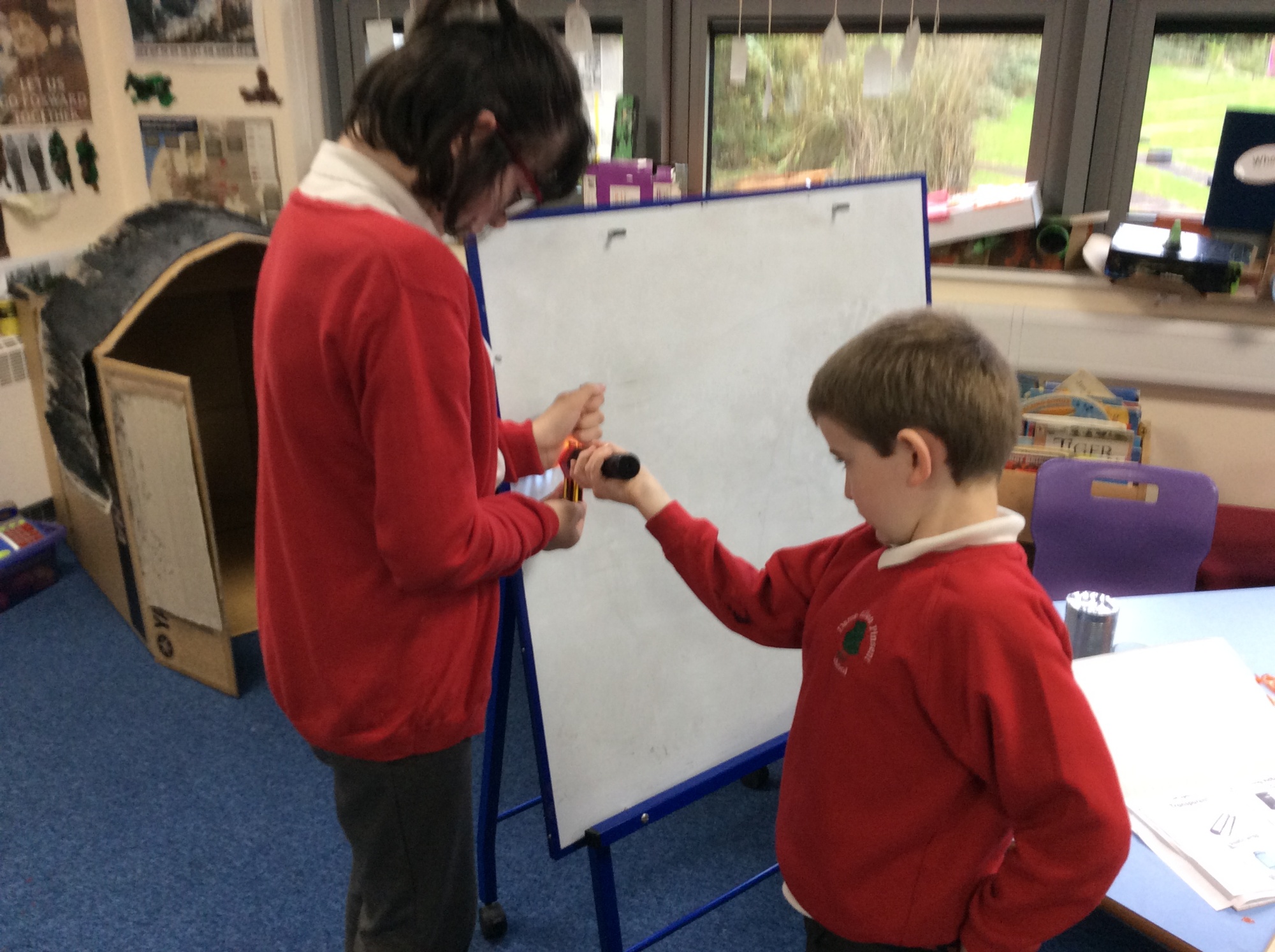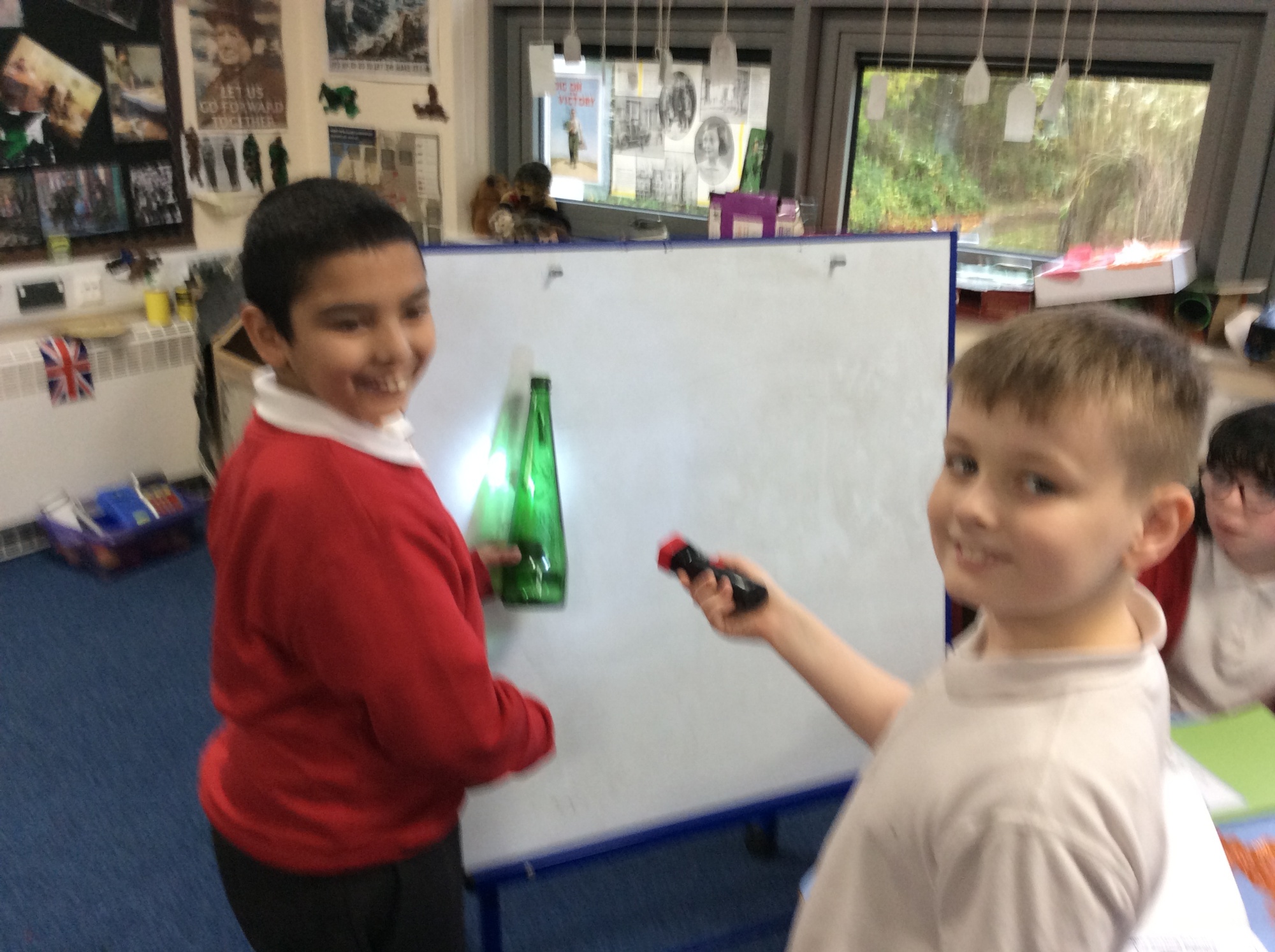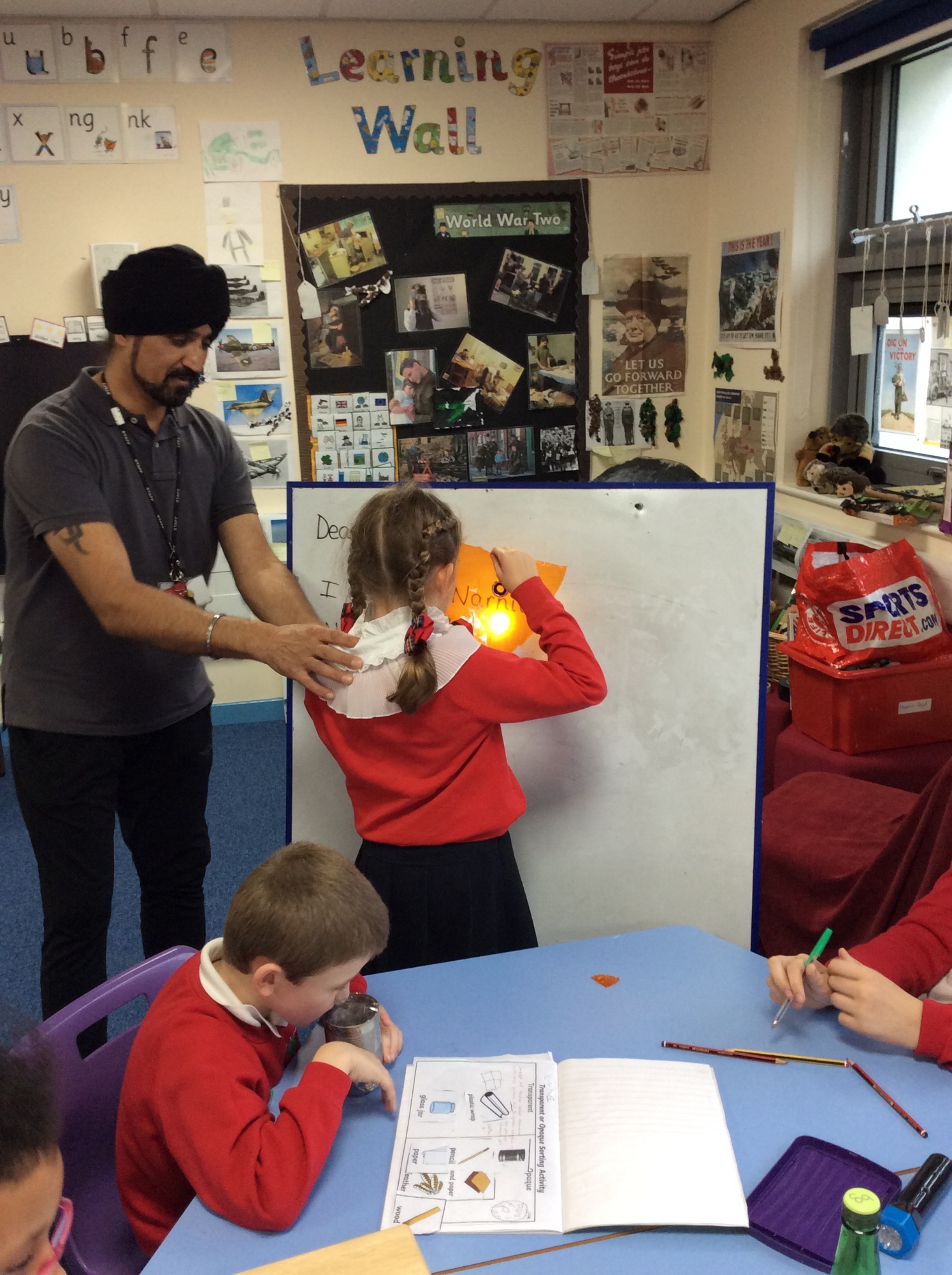 Topic - World War II:
Hedgehogs Class have been really interested in learning about our World War II topic, the important part it played in history and how it has shaped our lives today.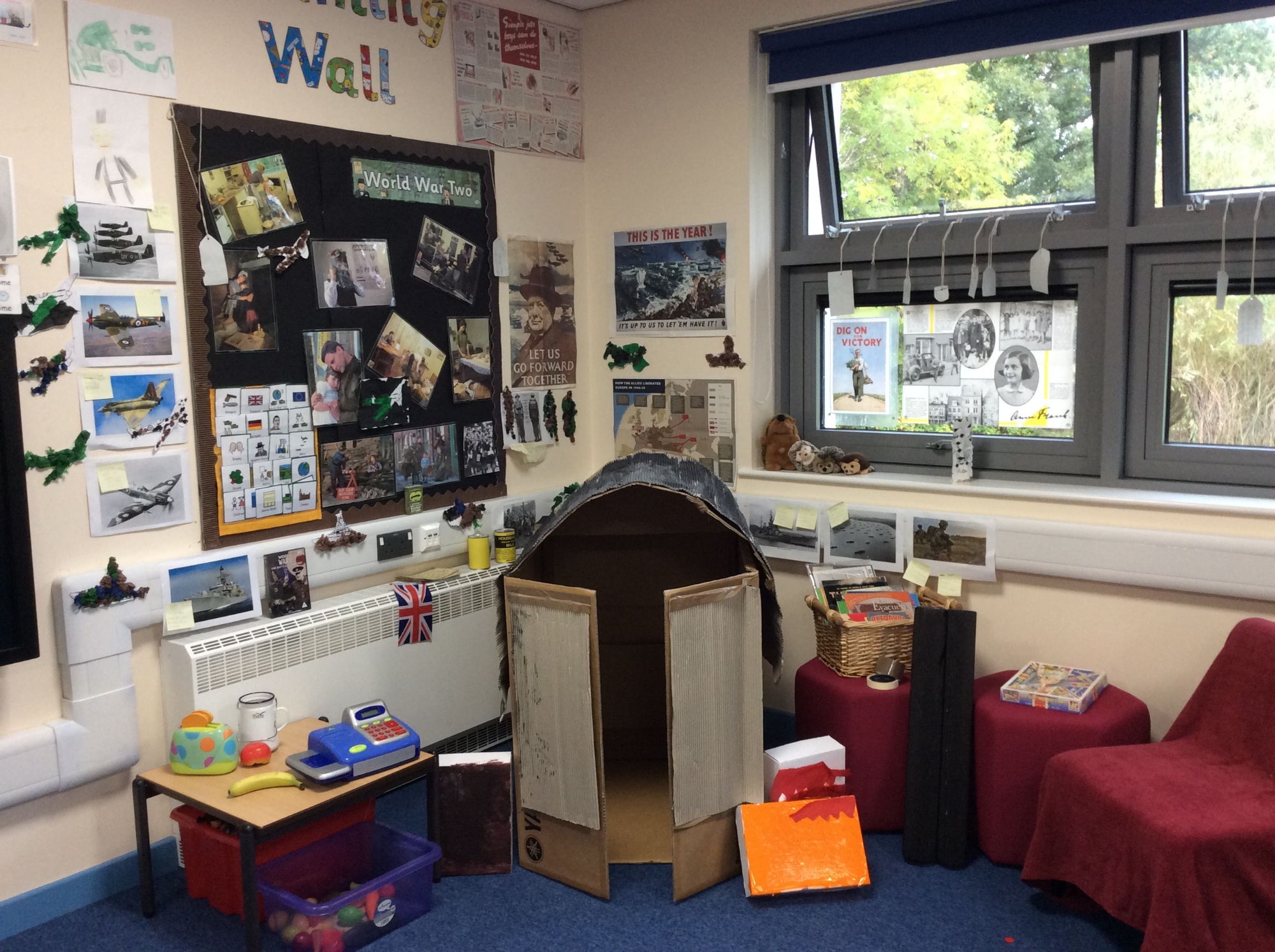 They have learnt about the Blitz in War time Britain and what it would be like to be a child living in Birmingham during the War. Hedgehogs worked as a class to create a 3-d Anderson Shelter for our Topic zone in the classroom. We talked about why it was so important and how it would have been used by families during the Blitz.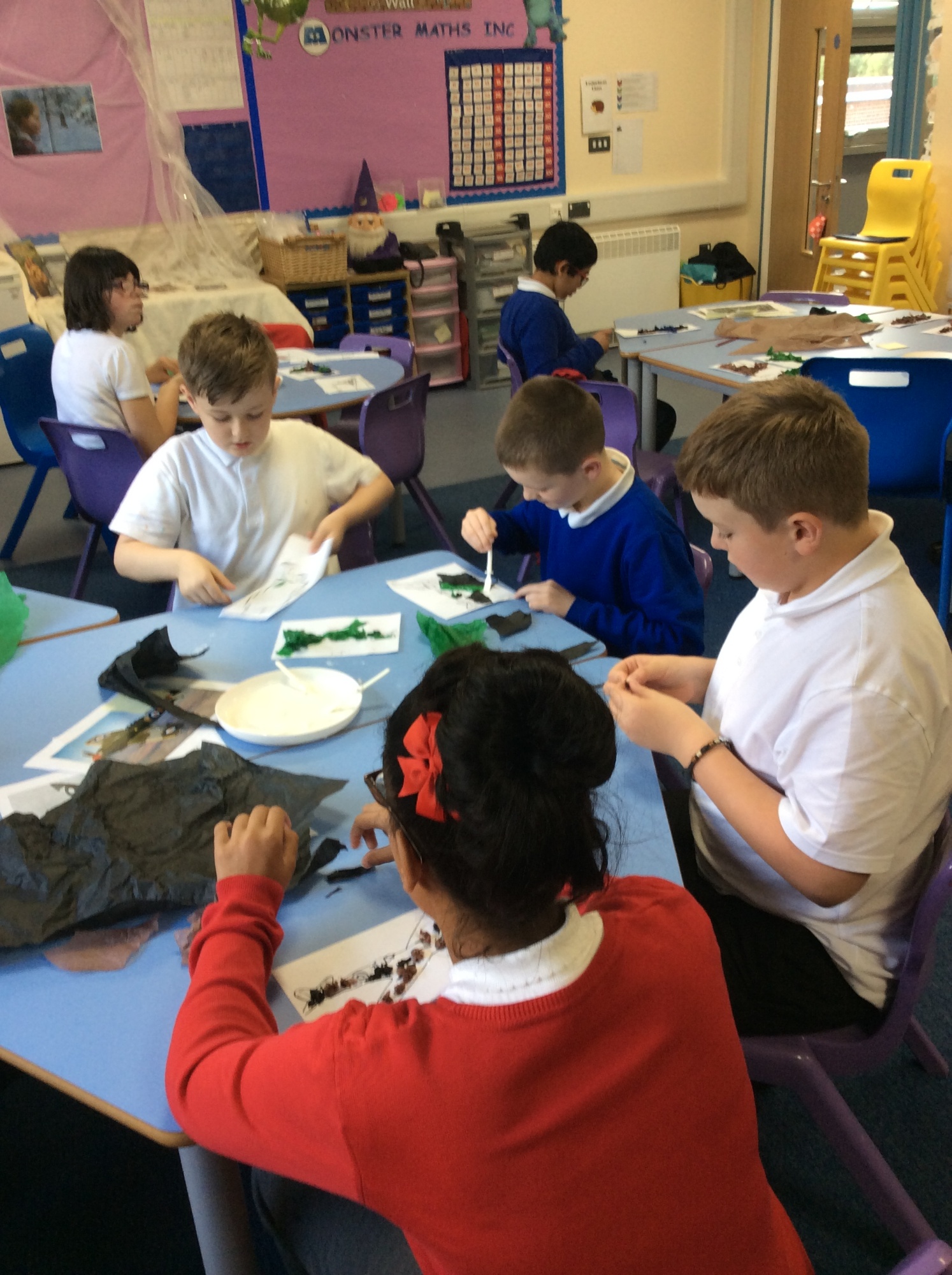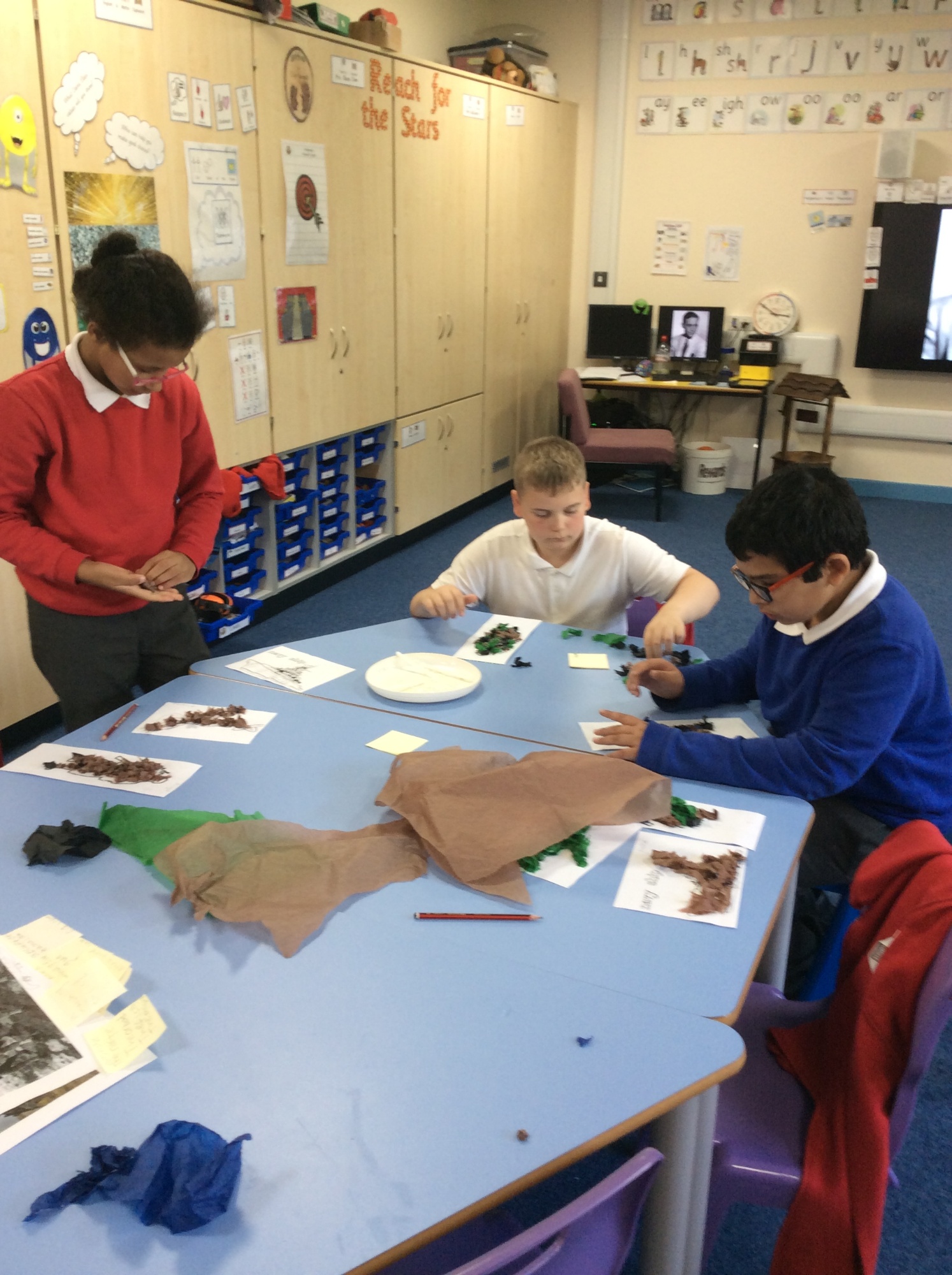 The children also used
collaging to make Spitfire aeroplanes.
Mrs. Williams taught the children all about rationing during the War. Hedgehogs Class used our school's Design & Technology room to make and bake biscuits using a War time rationing recipe.